By Alex Bury, VO Organizational Development Consultant
Go Big Or Go Home. This is a common idea in our movement. And to be fair, we have achieved great things for animals by taking on big projects!
But you know what? It was a lot of the smaller projects that got us to where we are today. If a lot of dedicated grassroots activists hadn't slowly convinced their offices, families, or local restaurants to become more vegan, we probably wouldn't be seeing today's huge demand for vegan foods.
And that demand fuels some of the big projects.
Take the sweeping corporate changes we're seeing now. Companies would never return our calls if they weren't first seeing a demand for vegan food. That demand would not have happened without individual people changing their eating habits because someone in their community impacted them.
For example, Chipotle, a thriving restaurant chain worth hundreds of millions of dollars, would not have added sofritas to their menu—and the word "vegan" to their menu—if vegans hadn't first made it known that they really like Mexican food!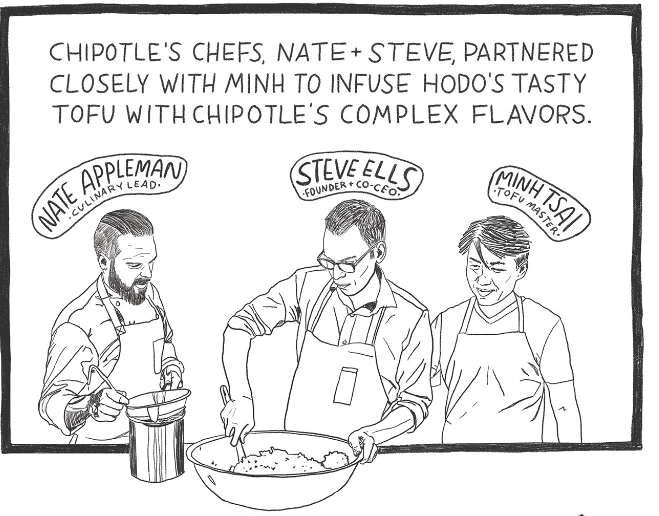 It's hard to encourage people to go vegan if the products aren't convenient and delicious. We'd be lost without all the wonderful corporate work. And the corporate victories wouldn't be happening without first creating a grassroots demand for change. Our movement needs a diversity of strategies and campaigns just like we need a greater diversity of people leading the groups and the campaigns. Different forms of activism complement each other. Together they work hand in hand to change society.
I was reminded of this last week while I was eating lunch at ChickPeas restaurant here in little Davis, CA. It's amazing how fresh, warm pita bread can fire up the brain neurons.
Anya McCain is a local Davis resident who has a demanding, full-time job. She's vegan and active. She doesn't work for a vegan group and she doesn't have hours and hours every week to volunteer. So she created something super effective—COOL Cuisine.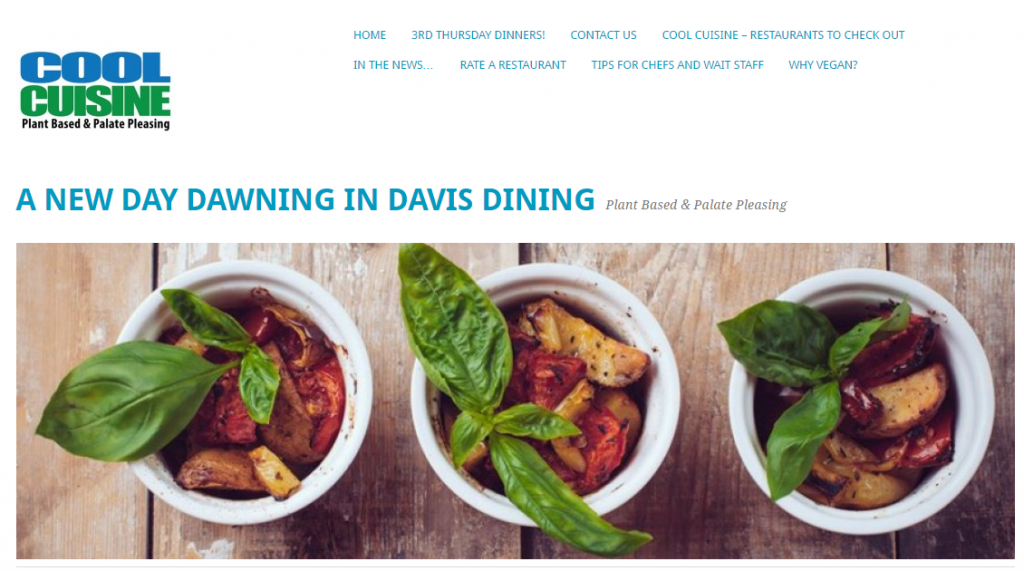 COOL Cuisine is an initiative Anya started that focuses on getting Davis restaurants to add vegan food to their menus. Anya teaches them what vegan means and gets them to mark dishes "vegan" on their menu—she also gives them high praise when they do all of these things. She makes sure they get new business when they agree to sign up for the COOL Cuisine initiative, and she organizes group dinners where 25+ vegans show up to support the restaurant.
Selfishly, I like her work because it's easier for me to eat vegan in Davis now. I was at ChickPeas because they've added a new vegan shawarma plate thanks to Anya, and I wanted to show my support for their efforts.
Not only had ChickPeas added a new vegan dish, but when you walk up to order you see a big sign that reads: "New! Vegan Shawarma!"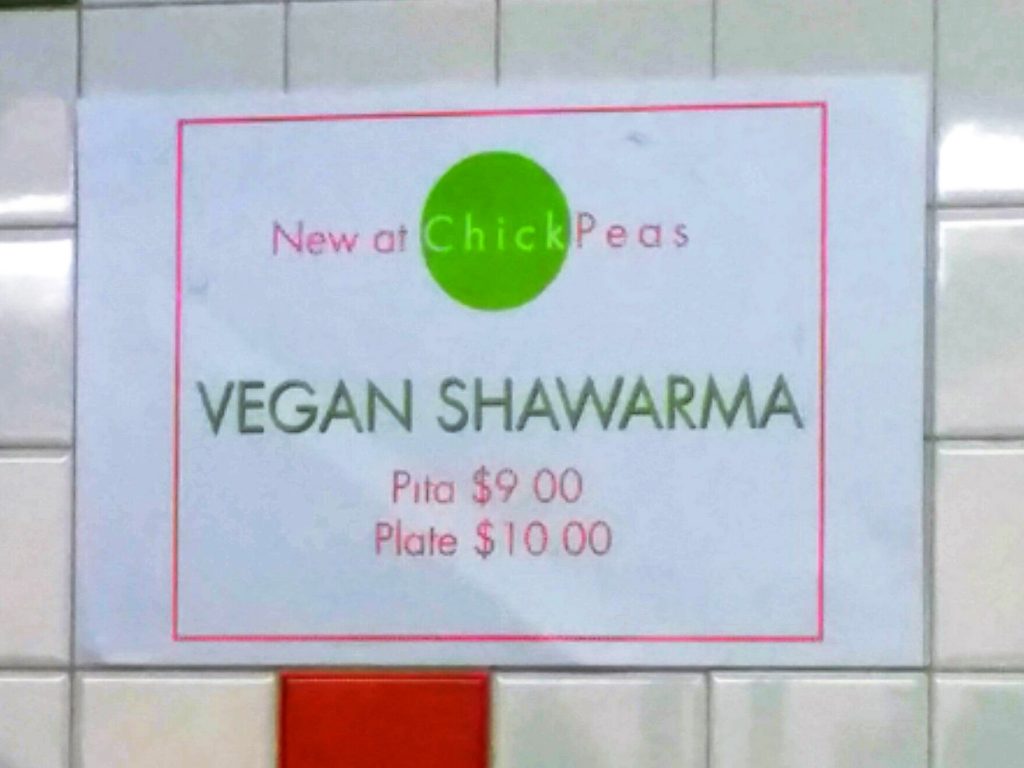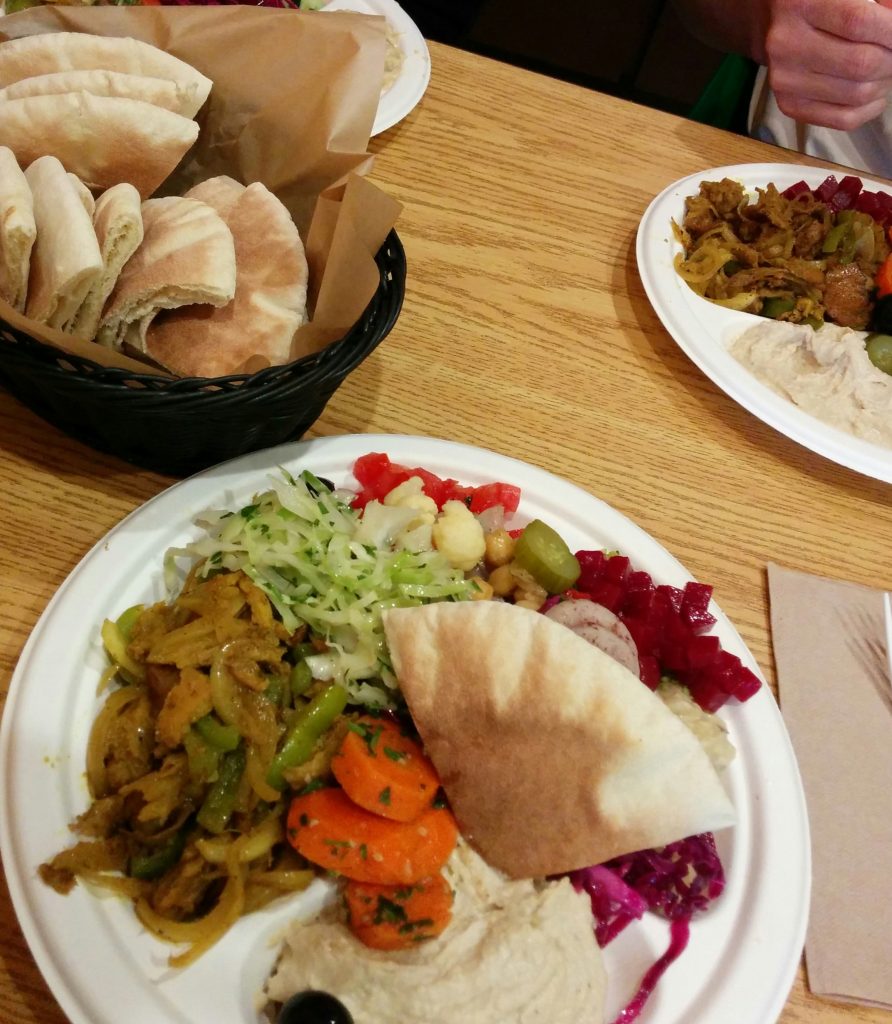 And this is how it spreads to non-vegans. A meat-eater who's been reading about vegan eating will read this sign and see that vegan food is more convenient and popular, thus, more attractive to try.
Anya's done this at several other restaurants and the local farmers market, which now offers a ton of vegan options! When I moved to Davis three years ago I didn't see any of those options. She's really done great work! Her social dinners are one more step in the process. She makes vegan eating warm and welcoming, and offers newbies a community to help their transition.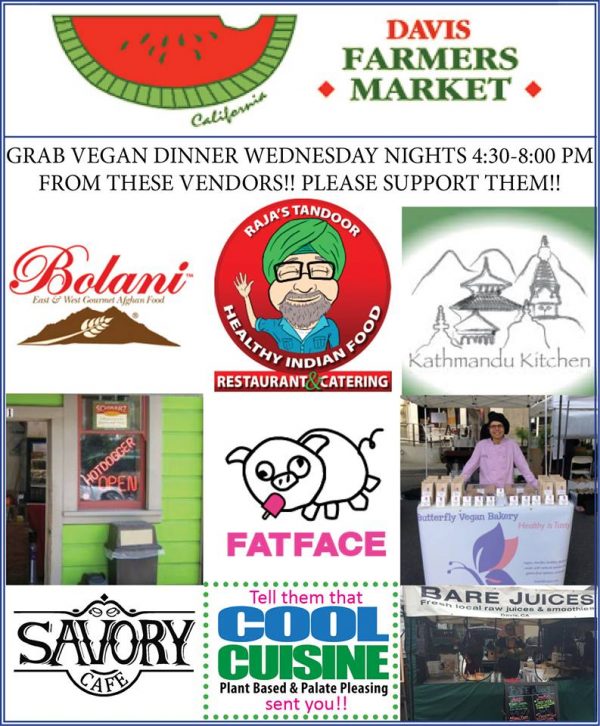 More people will try vegan food because of Anya, and some of them will end up ordering vegan food often—and even become vegan—because of her social events.
When vegan food seems inconvenient or bland, meat-eaters are less likely to consider a change. Anya is removing this hurdle. These new vegans and flexitarians are going to add to the increased demand for vegan entrees, and that in turn will make it easier for big corporate campaigns to succeed.
One person + one local grassroots campaign = many animals saved!
"Go big or go home" might sound exciting for a group or team, but let's not forget how powerful individual grassroots activism can be—our entire movement rests on it.
Anya proves you can do effective activism and still have a life. Anya, from all of us at Vegan Outreach, thanks for your hard work and all the good food we're eating in Davis now!