By Lori Stultz, VO Rocky Mountain Outreach Coordinator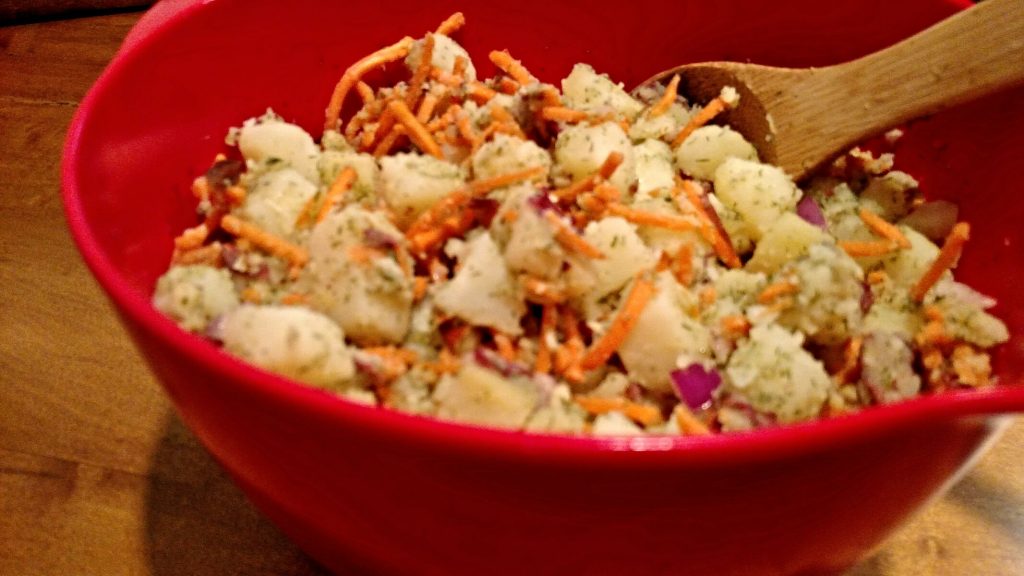 Last weekend I attended a monthly potluck for the local vegan meetup group, The Boulder (and Beyond) Vegan Meetup Group. It was hosted at a new, nearby animal sanctuary called Luvin Arms Animal Sanctuary.
It was a wonderful afternoon! Everyone's admiration was, understandably, directed at the animals. All of the potluck attendees got to meet the rescued pigs, goats, chickens, and horses.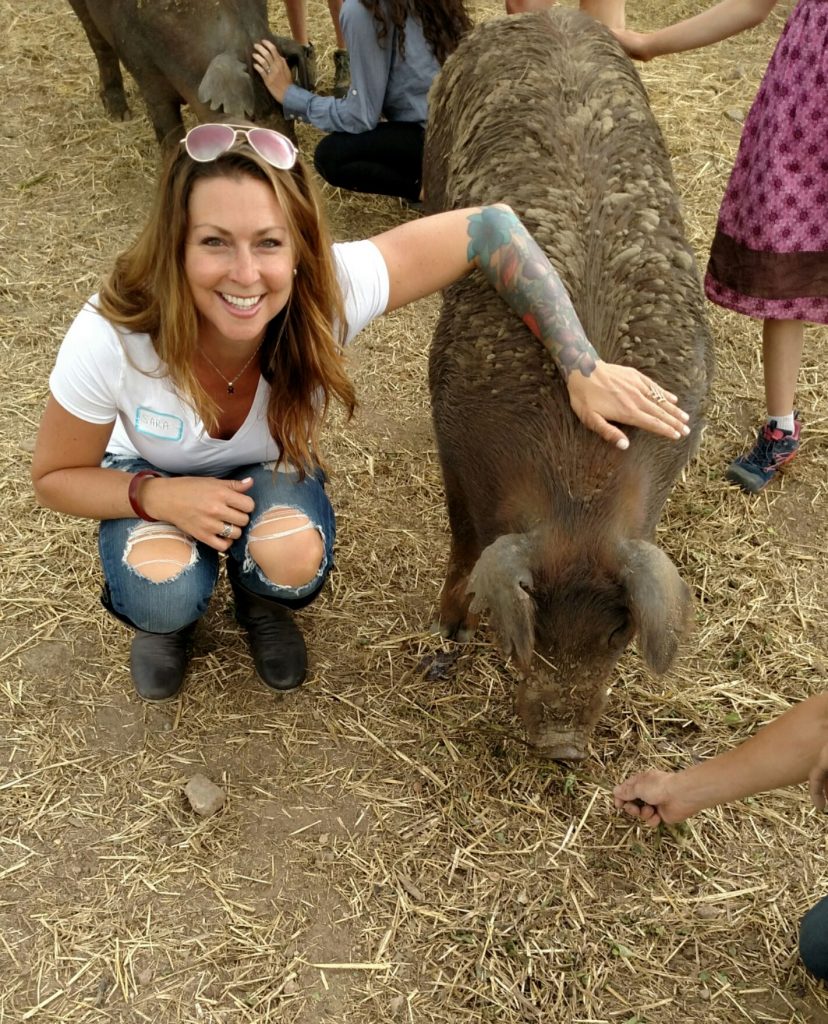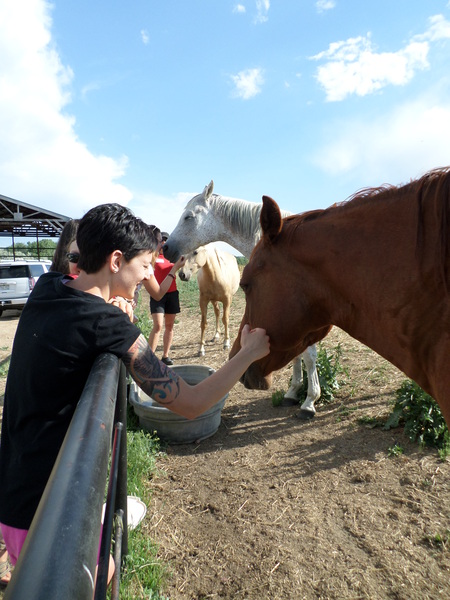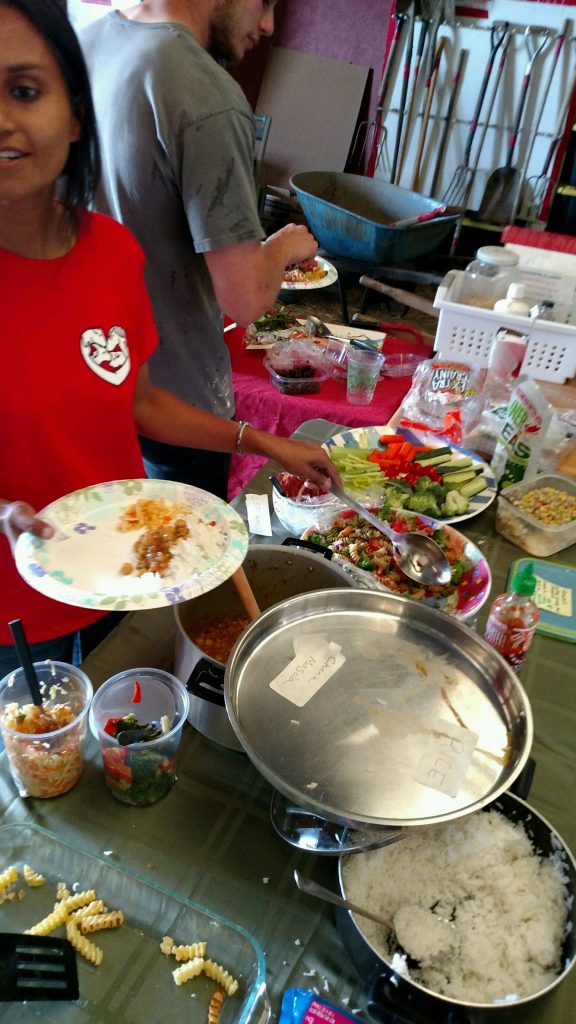 My inspiration to make summer-type dishes was—and still is!—running high, so I made a fatoush salad, which I will post about in the coming weeks, and a super easy potato salad.
This potato salad recipe is my aunt Connie's creation. My aunt, who is also vegan, used to make this recipe when she'd come visit my family in the summer time. Neither she nor I were vegan during those years, but funnily enough, this salad is "accidently vegan"—meaning it didn't have any animal food products in it to begin with!
Something that makes this potato salad unique is that it doesn't call for mayonnaise. Therefore, it makes for a much lighter side dish and the herbs are much more pronounced than your typical potato salad.
Give it a try at your next family picnic and please leave me the reviews in the comment section!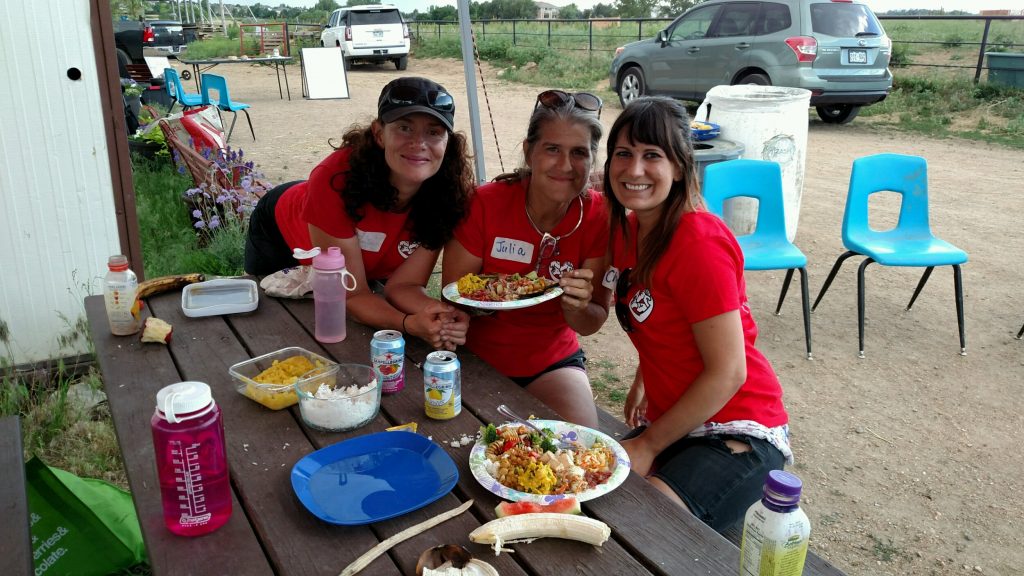 Easy Potato Salad
Yields about 4 servings.

Ingredients
Two pounds red potatoes (about 5 medium sized potatoes)
½ red onion or 5-6 green onions (chopped)
1 cup grated carrots
Dressing
⅓ cup olive oil
4-5 tablespoons apple cider vinegar (you can always add more if you prefer the taste)
Herbs of choice to taste (I used dill and parsley)
Salt and pepper to taste
Directions
Bring a large pot of water to a boil. Place the potatoes in the boiling water, cover, and reduce to a simmer.
While the potatoes are boiling, chop the onion(s) and grate the carrots with a hand grater or food processor. Set aside.

For the Dressing

: Mix the olive oil, apple cider vinegar, herbs, salt, and pepper in a small bowl.
When the potatoes are soft, which you can determine by puncturing the potato with a fork, drain the water.
Dice the potatoes into one-inch cubes and combine with the onions and carrots in a large bowl.
Add the dressing and mix well.
Recipe Variations
I chopped up about ⅔ cups of almonds and added them to the salad. It gave it an extra crunch and a little more texture.
Grilled asparagus, chopped celery, or a few chopped radishes would also taste excellent in this salad.