By Katia Rodriguez, VO Mexico Campaigns and Spanish Media Coordinator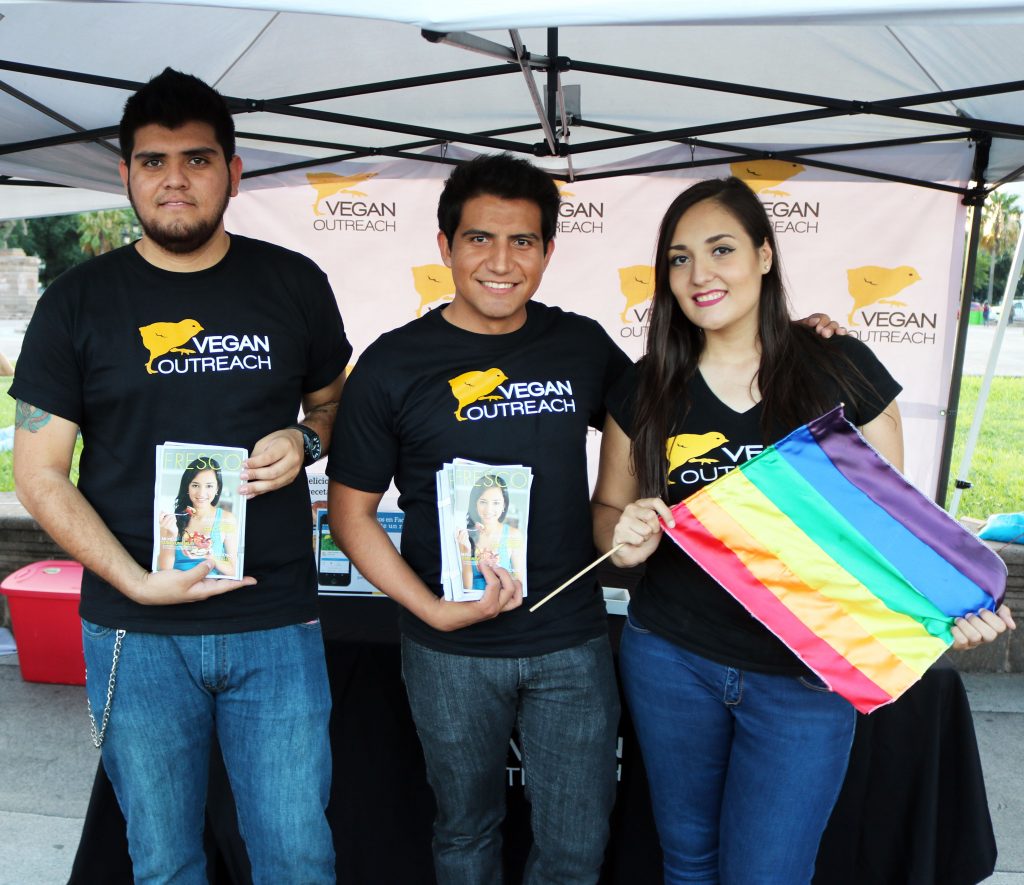 On Saturday, June 18, a diversity march to support the LGBTTI community—that is, the Lesbian, Gay, Bisexual, Transsexual, Transgender, and Intersexual community—took place at the Macroplaza, the most iconic plaza in Monterrey, Mexico.
Various groups were invited to this event, including Vegan Outreach, and we couldn't have been more excited since we personally support the LGBTTI community.
This was the first time that the LGBTTI community and the animal rights movement united for the event in Monterrey.
We believe that the fight for LGBTTI rights and the fight for animal rights are strongly connected. Most people inside the LGBTTI community understand firsthand what it's like to be constantly oppressed and mistreated, and this is something that happens to animals on factory farms every single day. Injustice is injustice—it doesn't matter where it occurs. It shouldn't be tolerated or normalized.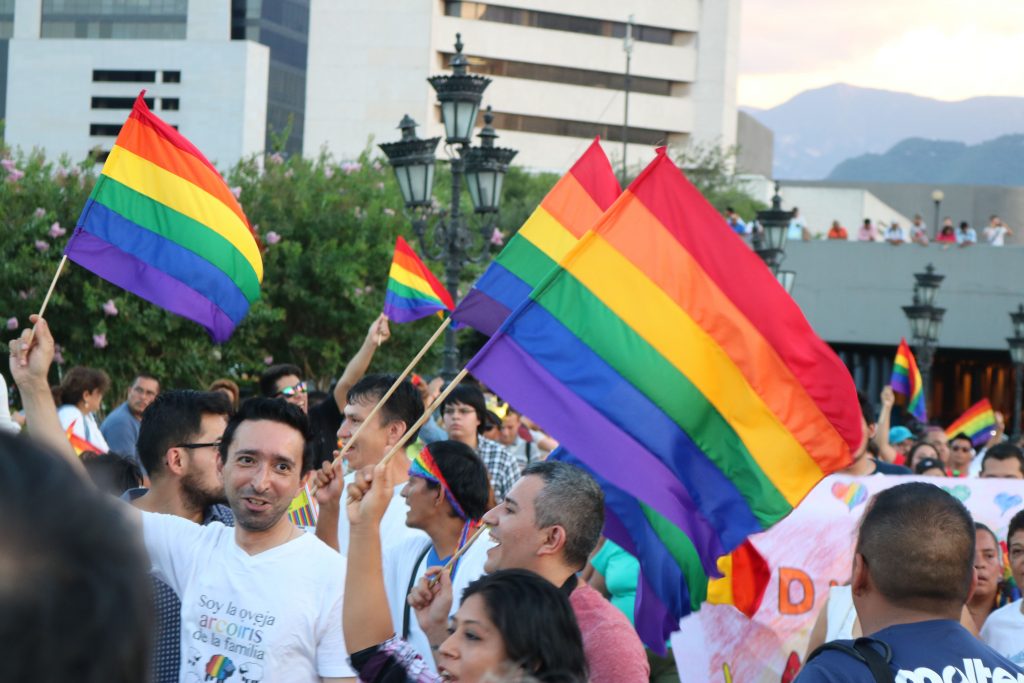 Volunteers Carlos Contreras and Ángel Ramirez joined Vegan Outreach's Mexico Outreach Coordinator, Emmanuel Marquez, and me during the event. We were not surprised that we met over a half-dozen people that told us they were already vegetarians!
Event attendee, José Enrique, was overly excited to see that we were promoting veganism at the event. He told me he was interested in pursing a vegan lifestyle, but that he needed some support. I told him about Vegan Outreach's Spanish Vegan Mentor Program and the Spanish version of the VO website. He immediately signed up to receive more information.
We handed out a total of 1,700 leaflets and had several people visit our table. This was definitely a great experience with a very receptive crowd! We hope to do outreach again at this event next year!