By Lauren Sprang, VO Board of Directors Secretary
Welcome to my third and final post on traveling to Utah's national parks (see Part I here and Part II here). Last time we left off in Moab where we visited three parks. My sister-in-law, Heidi, headed back to Colorado and my husband, Steve, and I continued on toward Capitol Reef and Bryce Canyon National Parks.
Along our drive we stopped in Goblin Valley State Park. It was a little out of the way, but it has some awesome rock formations! We hiked approximately 3.5 miles round trip to Goblin's Lair, an exposed hike with a final scramble up to look into a slot canyon. With a permit you can rappel into the canyon, but we just looked down into the cool dark and returned the way we'd come.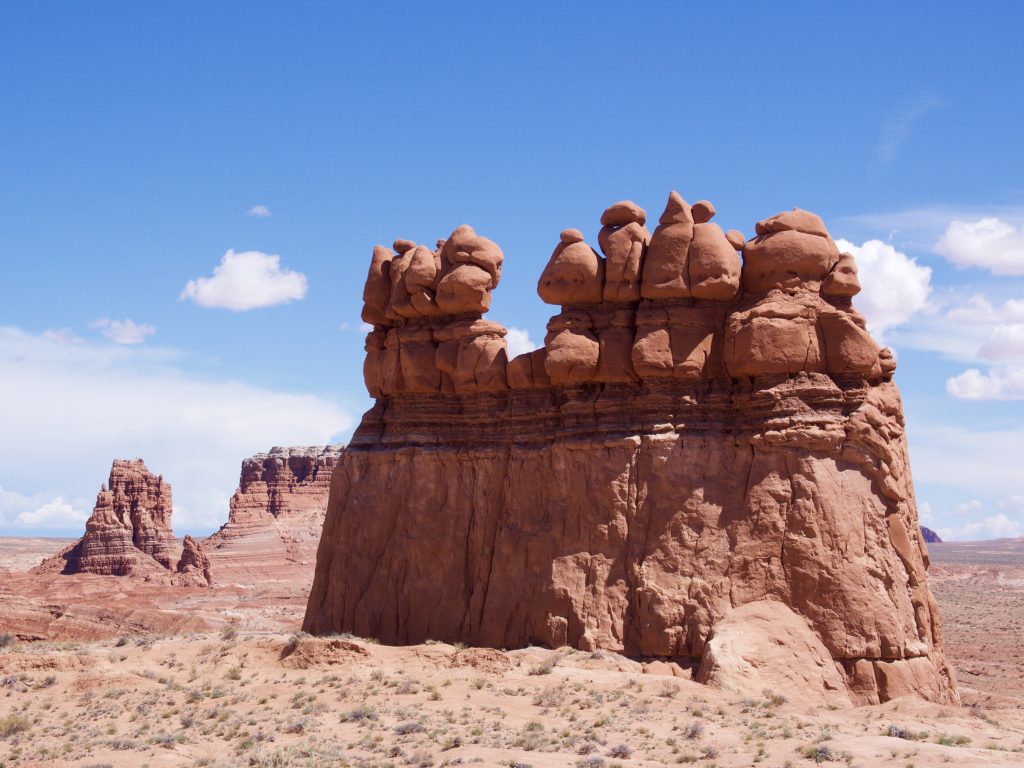 At the parking lot you can wander around the goblin-like hoodoos. They're unlike anything I've ever seen. They're fun for all ages and you can get up close. Quoting Capitol Reef Country:
These eerie hoodoos were formed over millions of years, as layers of Entrada Sandstone eroded and alternating layers of silt and shale were deposited with the changing climates and landscapes. The weaker sandstone layers eroded from water and wind quicker than the harder rock, resulting in these exceptional formations.
The park was also used as a location for Galaxy Quest, a favorite movie of mine!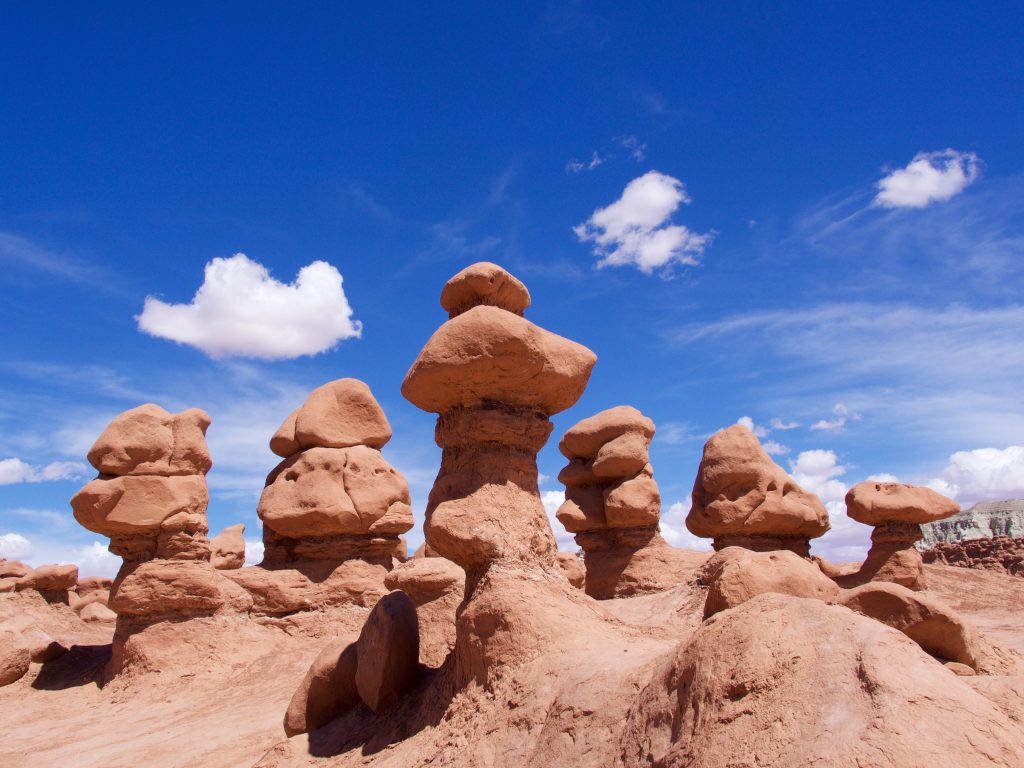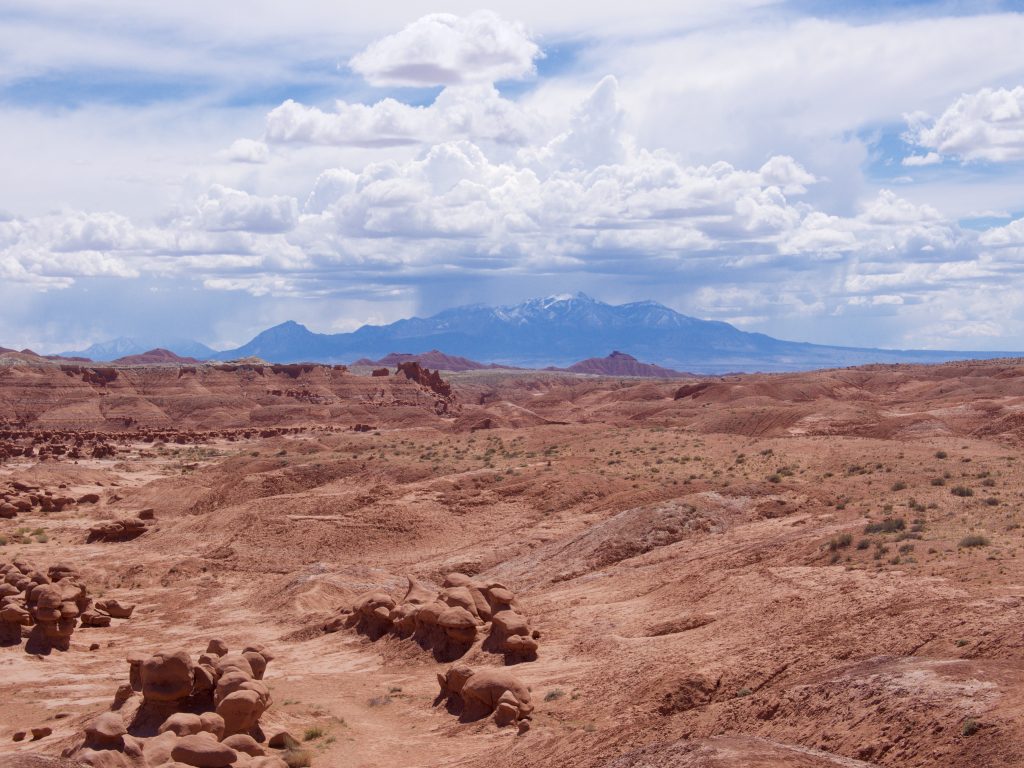 We left Goblin Valley to spend about a day total at Capitol Reef National Park. Not many people have heard of this park, but it's worth a visit! We stopped to look at some petroglyphs on the drive in. Then we drove the "Scenic Drive" in the late afternoon, which branches off onto dirt roads that we skipped. Sudden, intense thunderstorms are common and the rangers advise keeping out of the side canyons in case of rapid flooding. The views of dramatic red rock hills and junipers were stupendous along the drive. We stopped at the end to rest and listen to the quiet.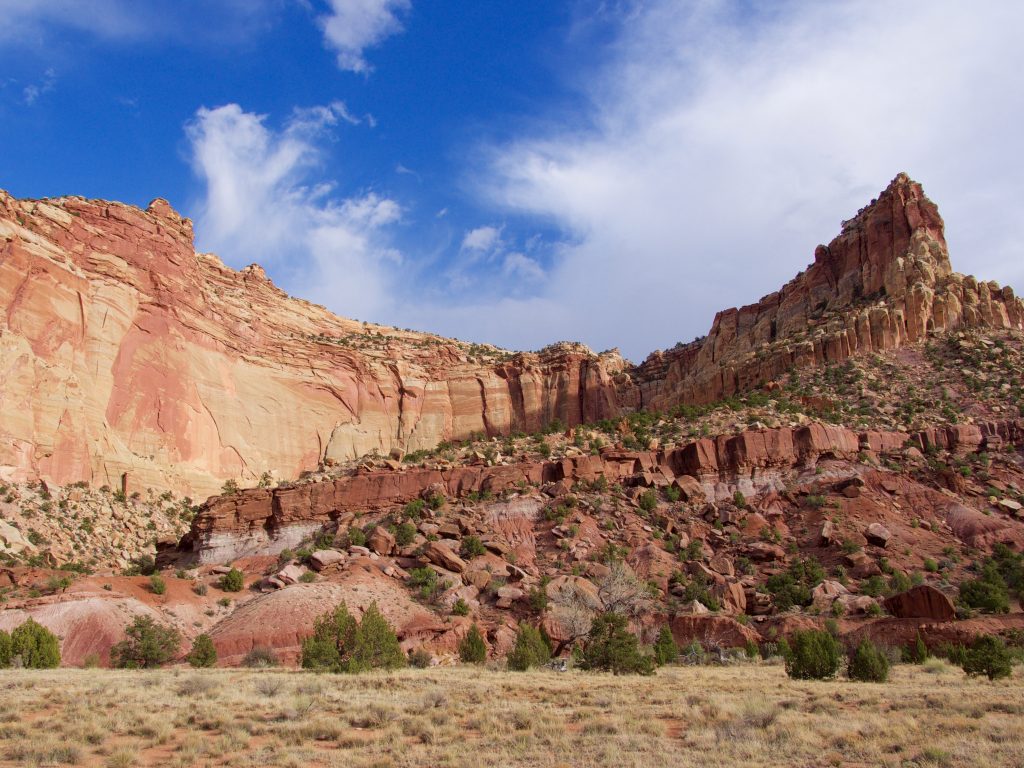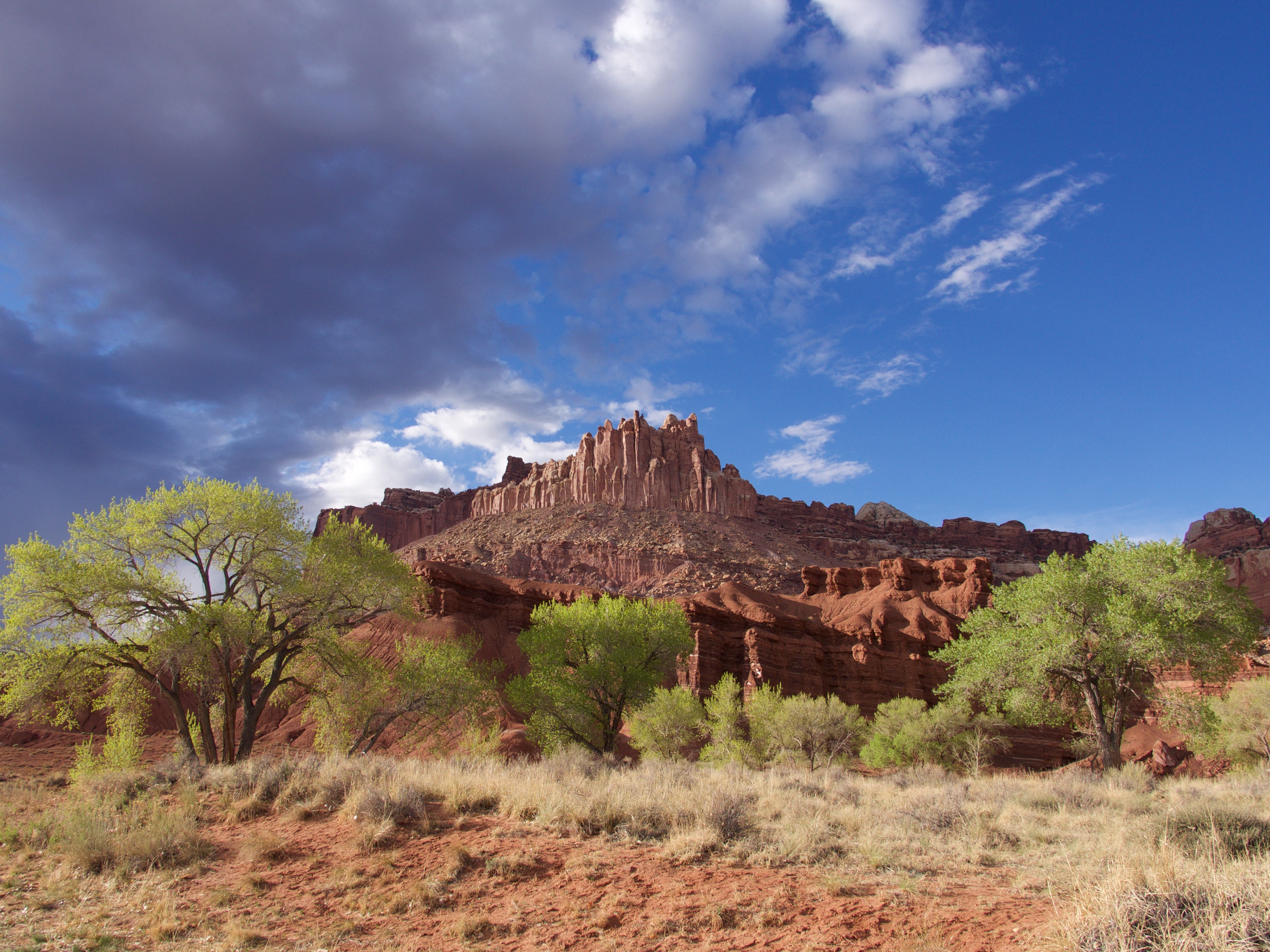 We stayed overnight in the town of Torrey. There weren't many vegan options in this small town, but we had a tasty pizza at Red Cliff Restaurant. It's a simple place with only a couple of other diners.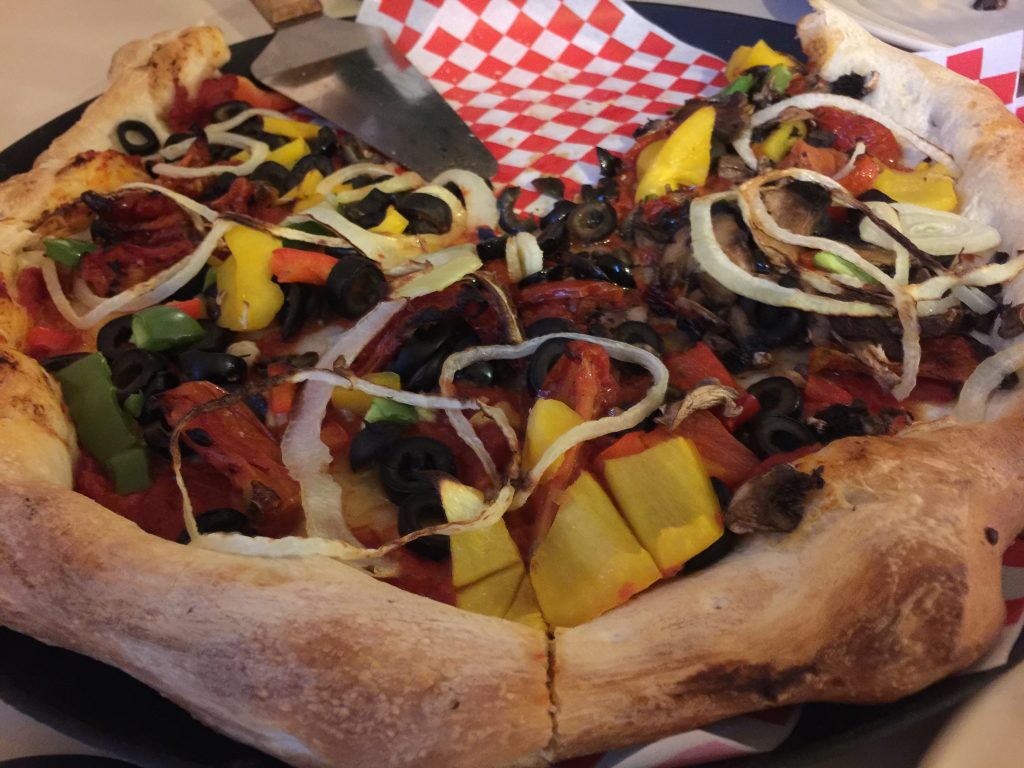 The next day we hiked about a mile into Cohab Canyon and took a spur trail up to a lookout. The canyon wasn't too narrow, but it was picturesque! And the hike gave us some exercise and nice views of the winding road through Capitol Reef.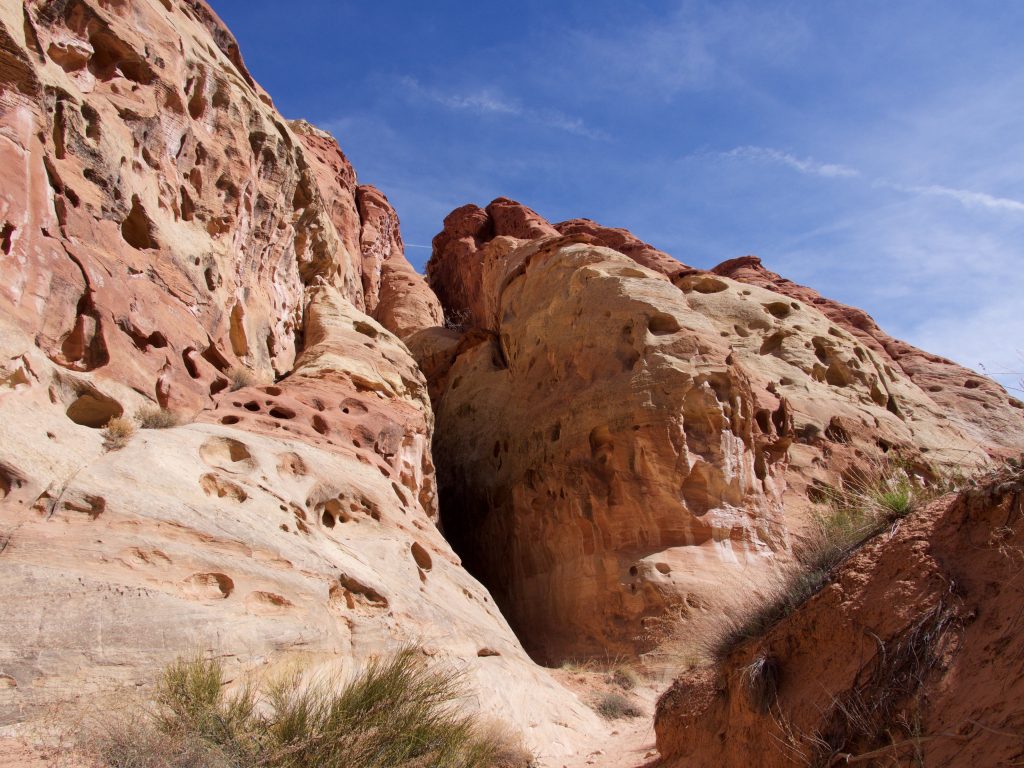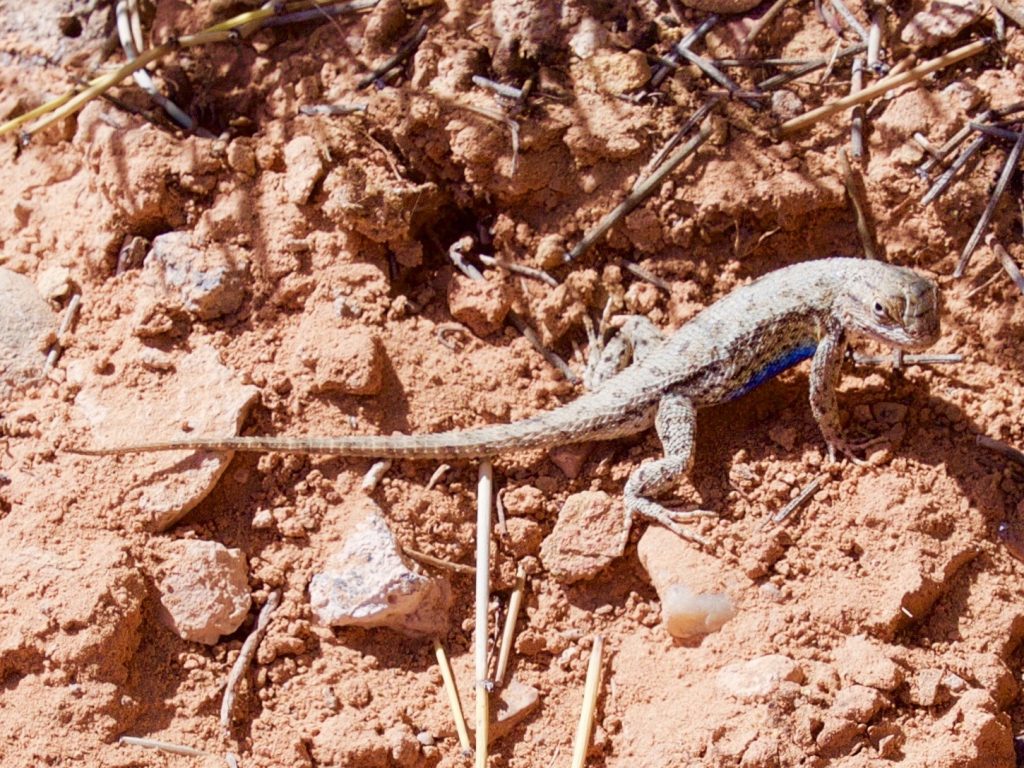 In the late morning we headed to Bryce Canyon National Park, driving over Boulder Mountain, which is full of aspens and would be beautiful in the fall.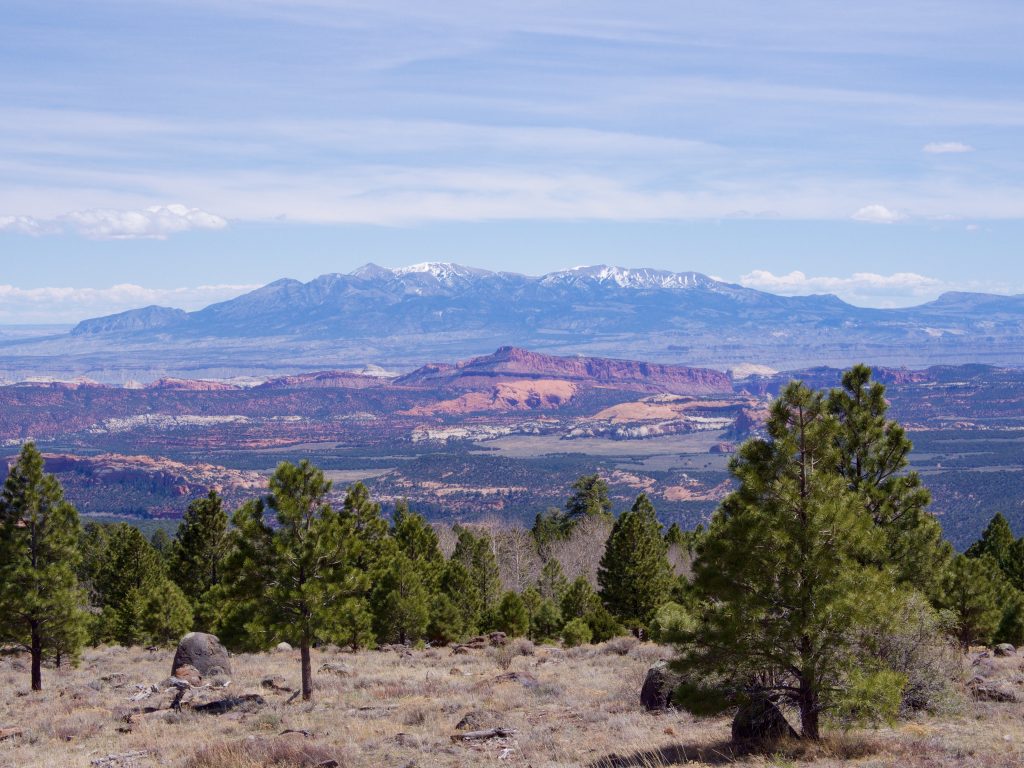 We stopped briefly at Calf Creek Falls to eat lunch. Soon after leaving Calf Creek Falls we were surprised to come across an espresso shop, called Kiva Koffeehouse. It is located on a hill with nothing but wilderness around it. It's beautiful, totally out of place, and worth a 15-minute stop. They showed me their buyer form so I could see which coffees were organic and fair trade.
We finally arrived at Bryce Canyon, and it's spectacular! We hiked a very popular loop that goes down into the amphitheater and connects Sunrise Point and Sunset Point. We walked along a pathway that feels like a platform for viewing the park. I highly recommend it.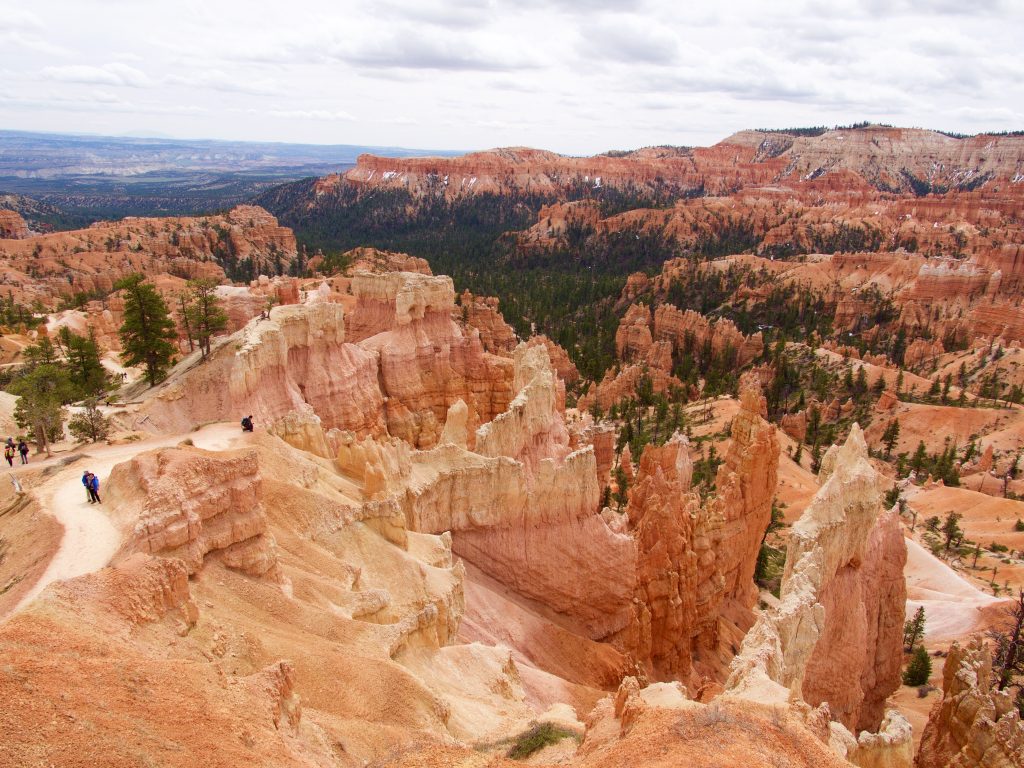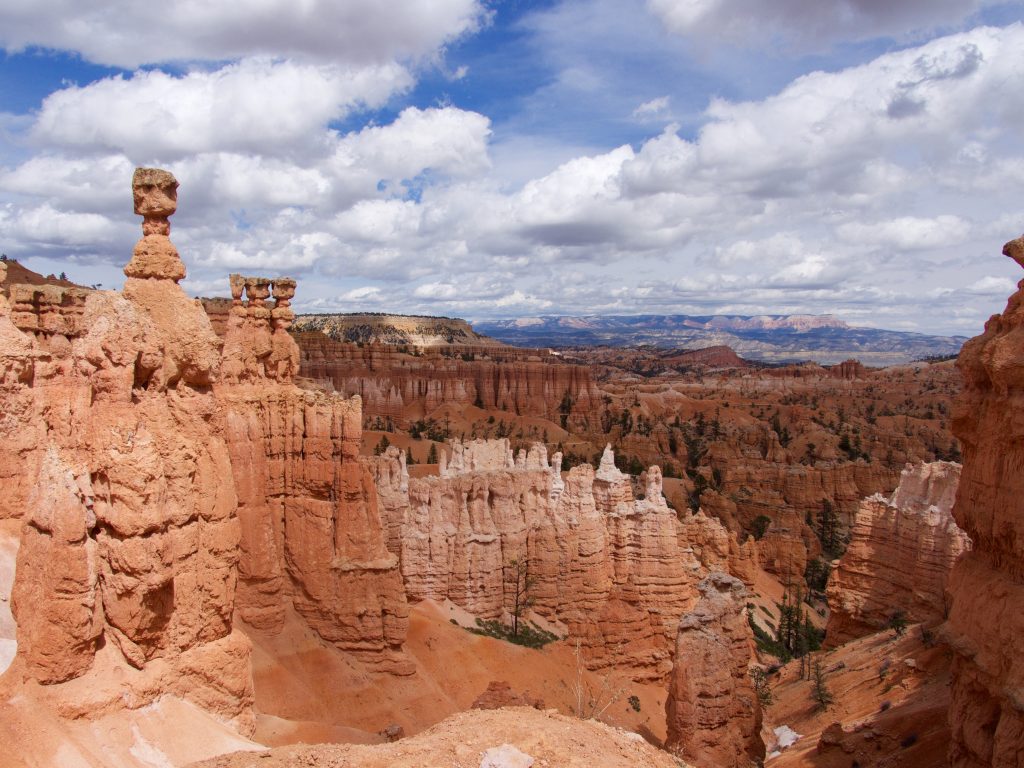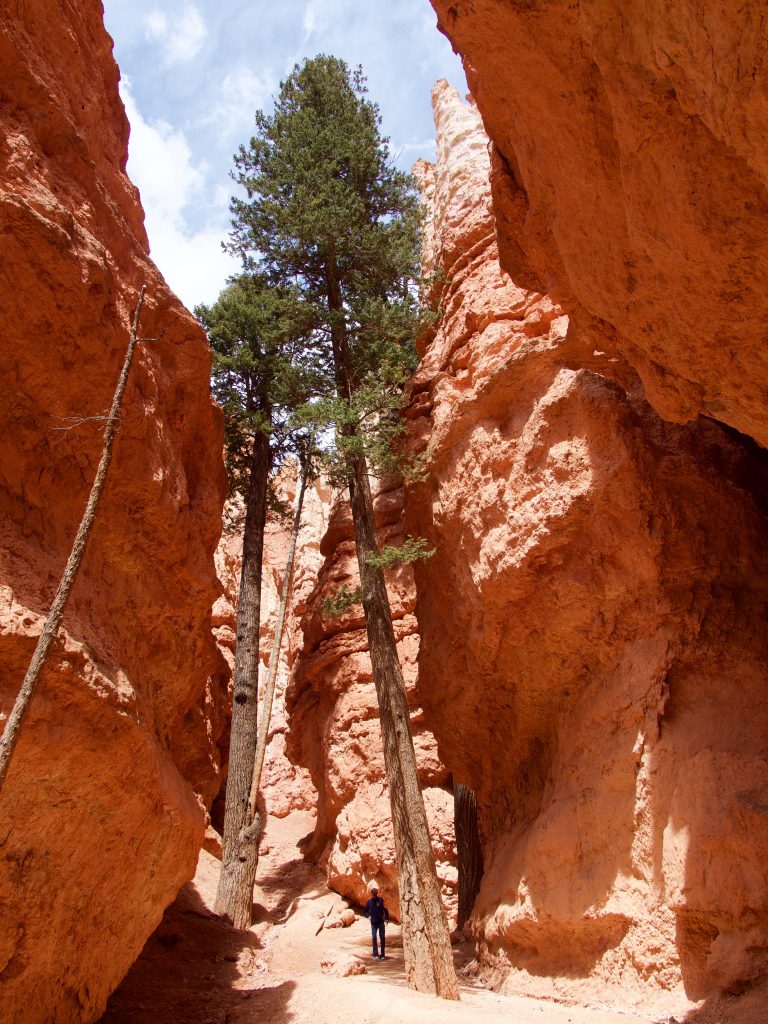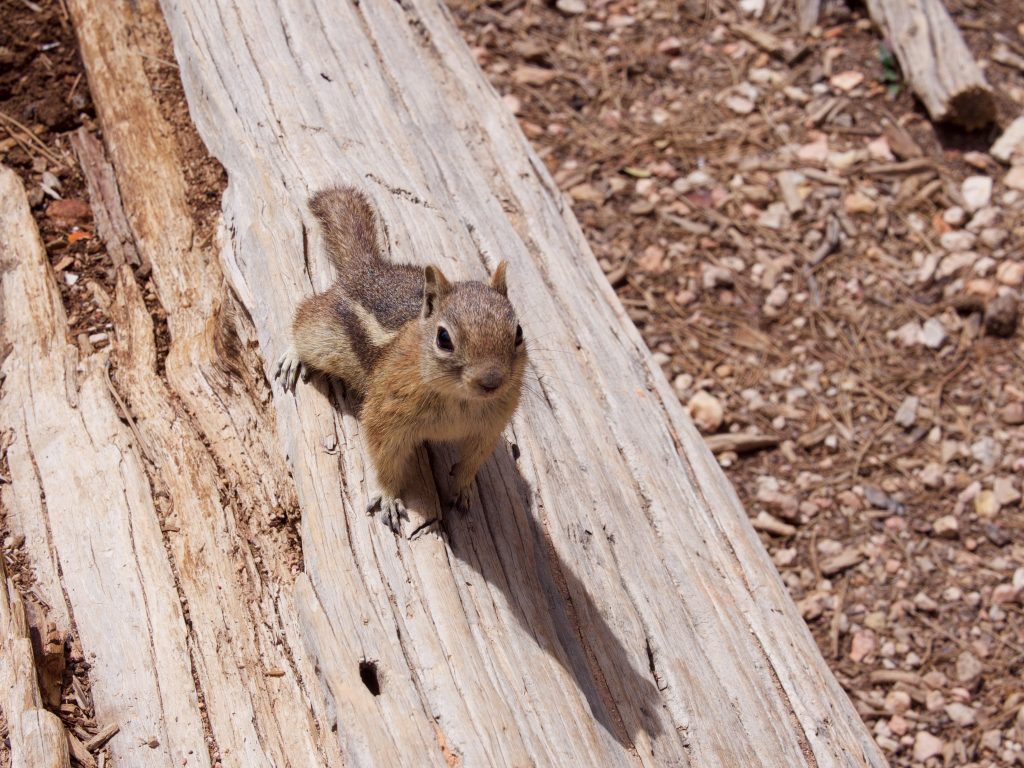 We also drove the full length of the park and stopped at most of the lookouts.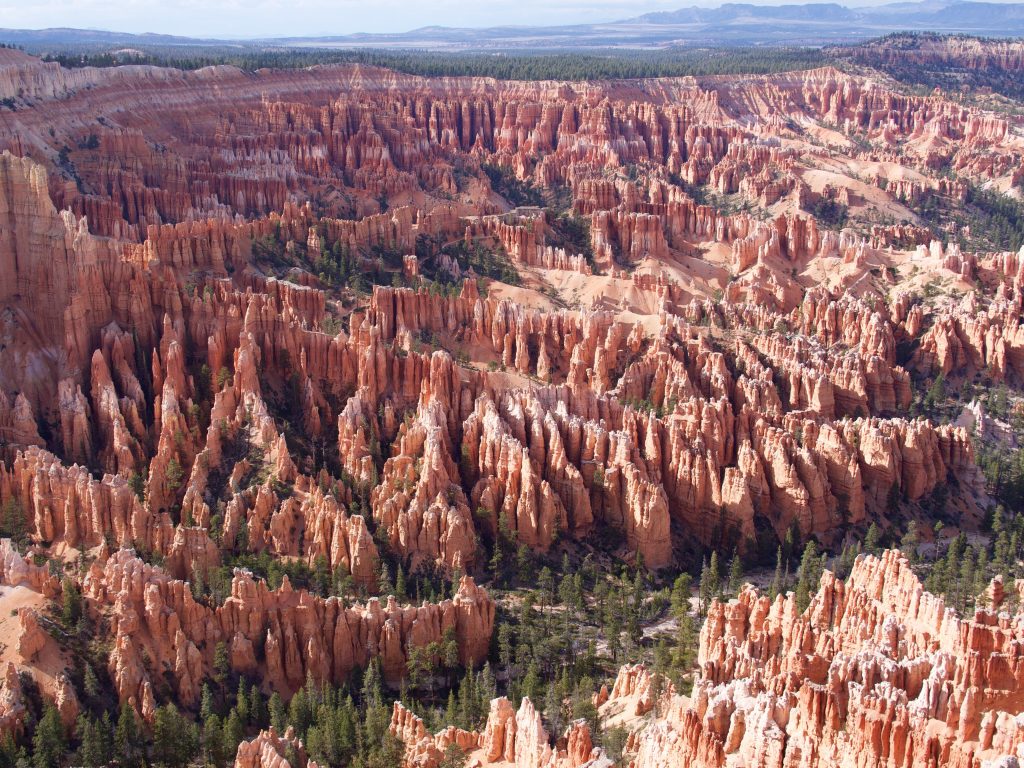 We stayed overnight outside Bryce Canyon in a vacation rental in the town of Tropic. For dinner at Bryce Canyon we ate at the lodge in the park itself. It's pricey, but they have a few vegan options. My quinoa primavera dish was soupy, which we couldn't understand, but I had a delicious salad and Steve's linguini pomodoro with added Gardein chicken was incredibly tasty—that's right, they had Gardein!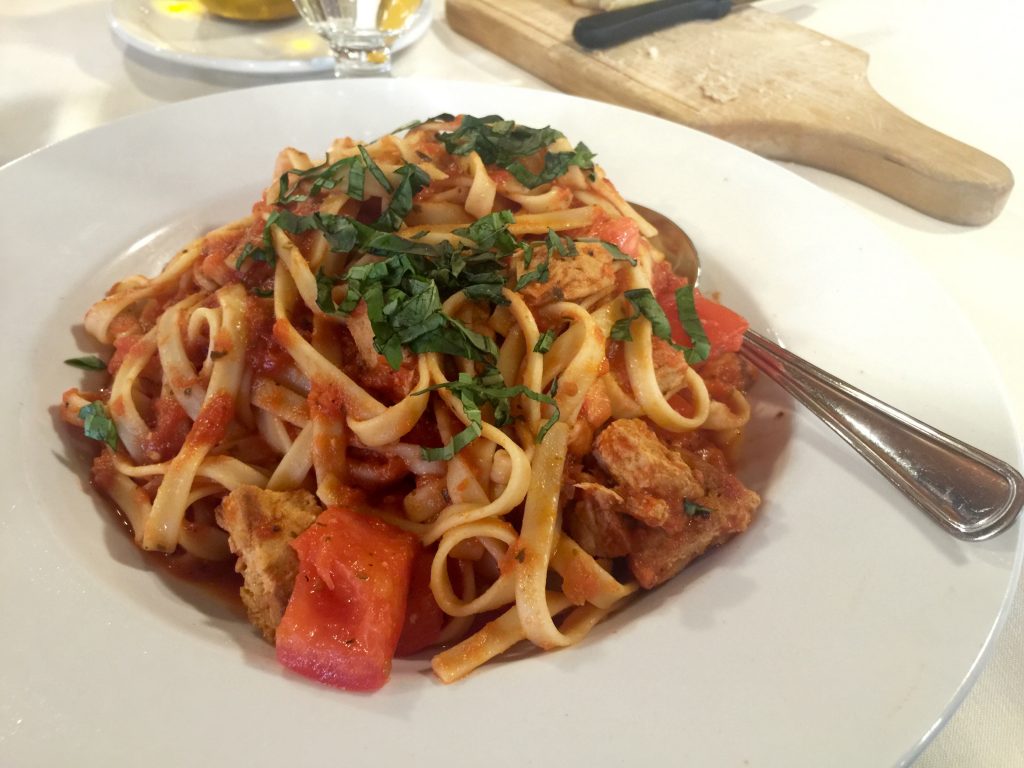 Bryce Canyon National Park—with its complicated rock formations, mountains, and pine trees—was my favorite park on the trip. I'm more of a mountain woman than a desert woman. My only caveat is that Utah is cattle grazing country, so be prepared to see endless miles of cows (and calves in the spring). Also, outside of the Salt Lake City/Provo area, Utah is very rural. But if you fly into Las Vegas and drive up through Arizona, you may avoid some of the cows and catch the Grand Canyon and Zion National Parks along the way. That's how I'd recommend visiting Utah's national parks.
We visited in the spring, which is probably the best time. Keep in mind that it's snowy and cold in the winter, and many of the attractions may be closed. Mid-summer is hot and dry; so bring lots of sunscreen, water, and a hat. Then put on your hiking or mountain biking shoes and have a blast!