By Jack Norris, RD, VO Executive Director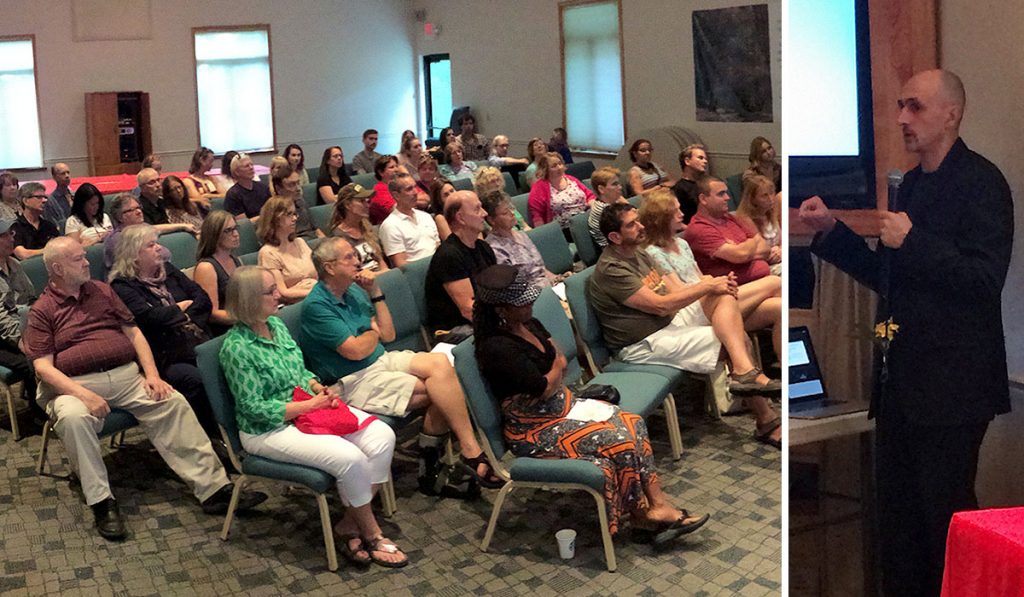 This past August, I went to my hometown of Cincinnati, Ohio to visit family. During my week at home, I snuck off to Indianapolis, Indiana to give a talk on nutrition.
The talk was organized by Joel Kerr of the Indiana Animal Rights Alliance (IARA)—a very successful local group. I was so impressed by all the work IARA is doing that I've asked Joel to write a future blog post about their methods—stay tuned for that!
I always love visiting Indianapolis because the city is beautiful and Joel always takes me somewhere amazing to eat. This time, we visited The Sinking Ship where I had a delicious Seitan Gyro Wrap with a side of Mac and Teese.
About 50 people attended the talk. As always, I emphasized that while no vegan is going to come down with a clinical diagnosis of protein malnutrition, incorporating high-protein foods in meals can increase the satisfaction of a vegan diet. For an interesting read about this topic, see my article, Story from a Once-Failing, Now-Thriving Vegan.
Thank you, Joel and IARA!