By Jamila Alfred, Maryland/DC Events and Outreach Coordinator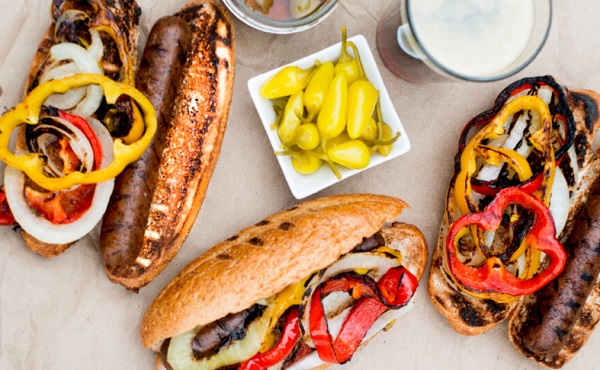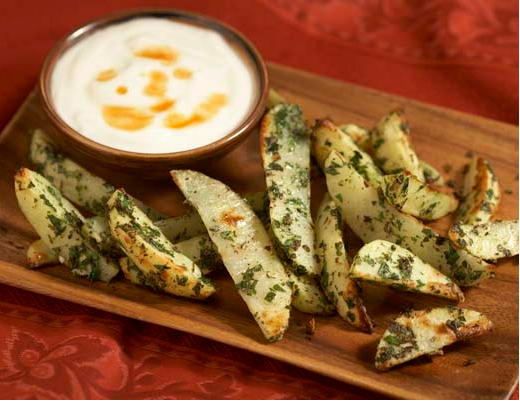 The winter season calls for savory items, carbs, and hearty eats—or all of the above if possible.
You see, "Junk Food" is my middle name, so I couldn't help but pair two awesome recipes to make the ultimate comfort food dish! This hoagie and wedge combo hits the spot in more ways than one, and it was super easy and fun to make. Warm yourself up with this delectable delight and enjoy!
Grilled Sausage and Pepper Hoagie
Yields 4 servings.
Ingredients
2 red, yellow, and/or orange bell peppers, stemmed, seeded, and cut into ½" thick rings
1 large onion, peeled and cut into ½" thick rings
2 tablespoons preferred vegetable oil, divided
½ teaspoon sea salt, divided
1 package Tofurky Italian Sausages
4 vegan hoagie buns
Directions
Prepare a hot grill fire.
On a medium baking sheet, toss peppers with 1 tablespoon oil and ¼ teaspoon salt. Place onion rings on same baking sheet and drizzle with 1 tablespoon oil and sprinkle with ¼ teaspoon salt, keeping layers intact.
Grill peppers, onion, and sausages, turning as needed until vegetables are softened and partially charred and sausages are nicely browned.
Grill buns briefly to lightly toast, then divide sausages, peppers, and onions between buns.
________________________________________
Garlic Potato Wedges
Yields 4 servings.
Ingredients
3 cloves peeled garlic, minced
½ cup Italian parsley, minced
1 tablespoon dried oregano
4 organic russet potatoes (or about 1 ½ pounds of baby Dutch yellow potatoes), cut into wedges
2 tablespoons extra virgin olive oil
½ teaspoon each salt and pepper
*Note that you can get every ingredient the Garlic Potato Wedges recipe calls for—aside from the olive oil, salt, and pepper—directly from Melissa's Produce!
Directions
Preheat oven to 425°F.
In a bowl mix together the garlic, parsley, and oregano.
Roll the potato wedges in the mixture to coat all sides.
Coat a baking sheet with the olive oil and place the wedges in a single layer. Season with salt and pepper.
Bake in the oven for 30 minutes or until fork tender.
You can find the original Hoagie recipe here from Tofurky and the Garlic Potato Wedges recipe here from Melissa's Produce. Thanks for the delicious meal, Tofurky and Melissa's Produce!