By Nzinga Young, Greater NYC Community Engagement and Events Coordinator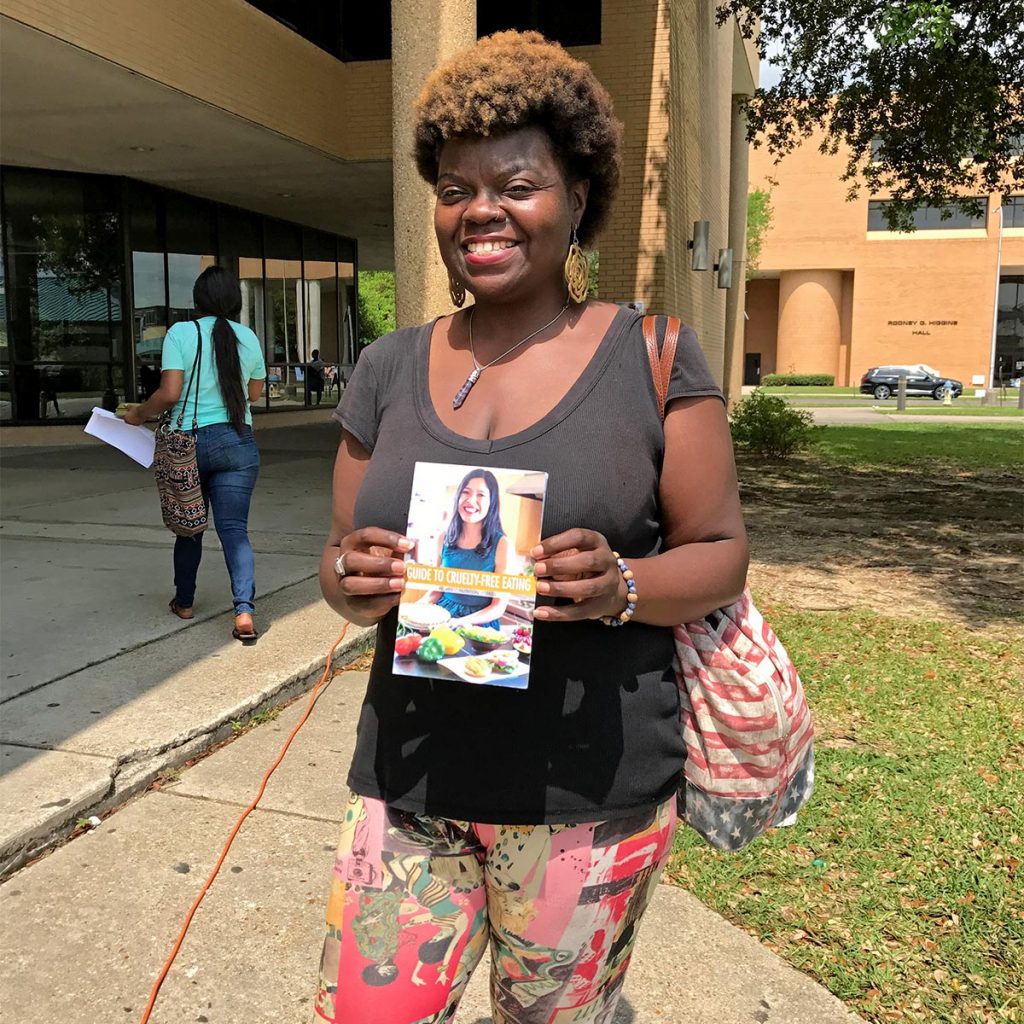 For the past four weeks, Gwenna Hunter—the Greater Los Angeles Community Engagement and Events Coordinator—and I traveled throughout the Southeast for Vegan Outreach, leafleting historically black colleges and universities. Each day was a new campus and a new opportunity to expose hundreds of young people to the truth behind the food they eat.
We learned a lot! Here are a few major takeaways from our month on the road.
Vegans Are Everywhere
Despite the strong Southern culture of eating a lot of animal products, it was rare that we went on a campus without meeting a vegetarian or vegan. The vegetarians were the most interested in adopting a vegan lifestyle. Many people told us that they'd considered it—they just didn't know where to start. Gwenna and I had great conversations between leafleting and we hope the vegetarians are able to cut out eggs and dairy very soon.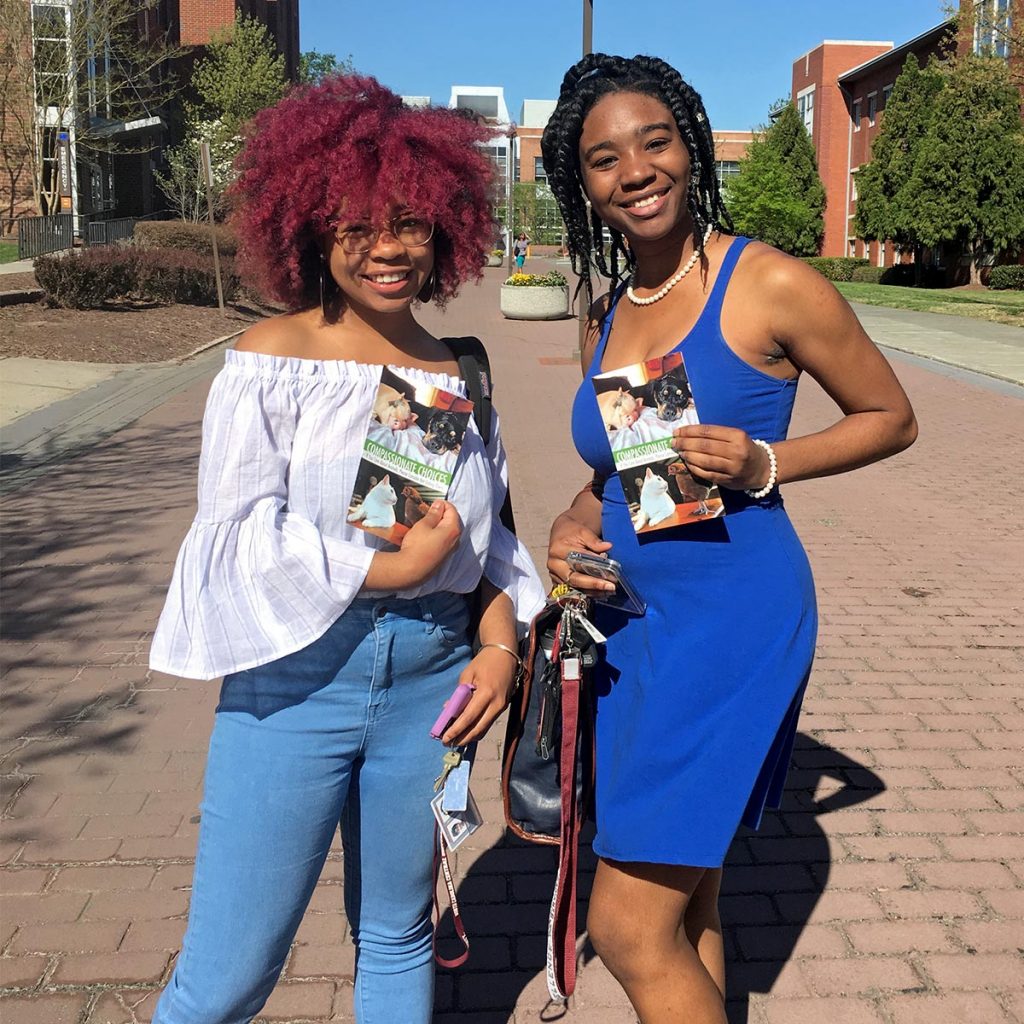 Southern Black Students Are Open to Change
Animal products are staples in Southern black cuisine, so we had no idea how we'd be received. Not only were students gracious and polite, but many were interested in making a change. The limited cafeteria food and summers with meat-loving parents were the biggest barriers students' mentioned, but Gwenna and I gave great tips on getting over those obstacles. We loved connecting students with VO's Vegan Mentor Program—it felt great knowing that our presence on campus was exactly what some students were looking for.
There's Power to Leaflets
We had so many leaflets circulating through campus that people were seeking us out to get one. Even if we didn't personally hand one to a student, they would see it on their roommate's desk or in a classmate's hand and come talk to us about it. Watching students flip through the booklets as they walked away was amazing. We certainly don't expect everyone to go vegan overnight, but we knew each booklet planted a very important seed.
We also met students who got a booklet last year and went vegan as a result! We hope our leaflets have the same impact for other students.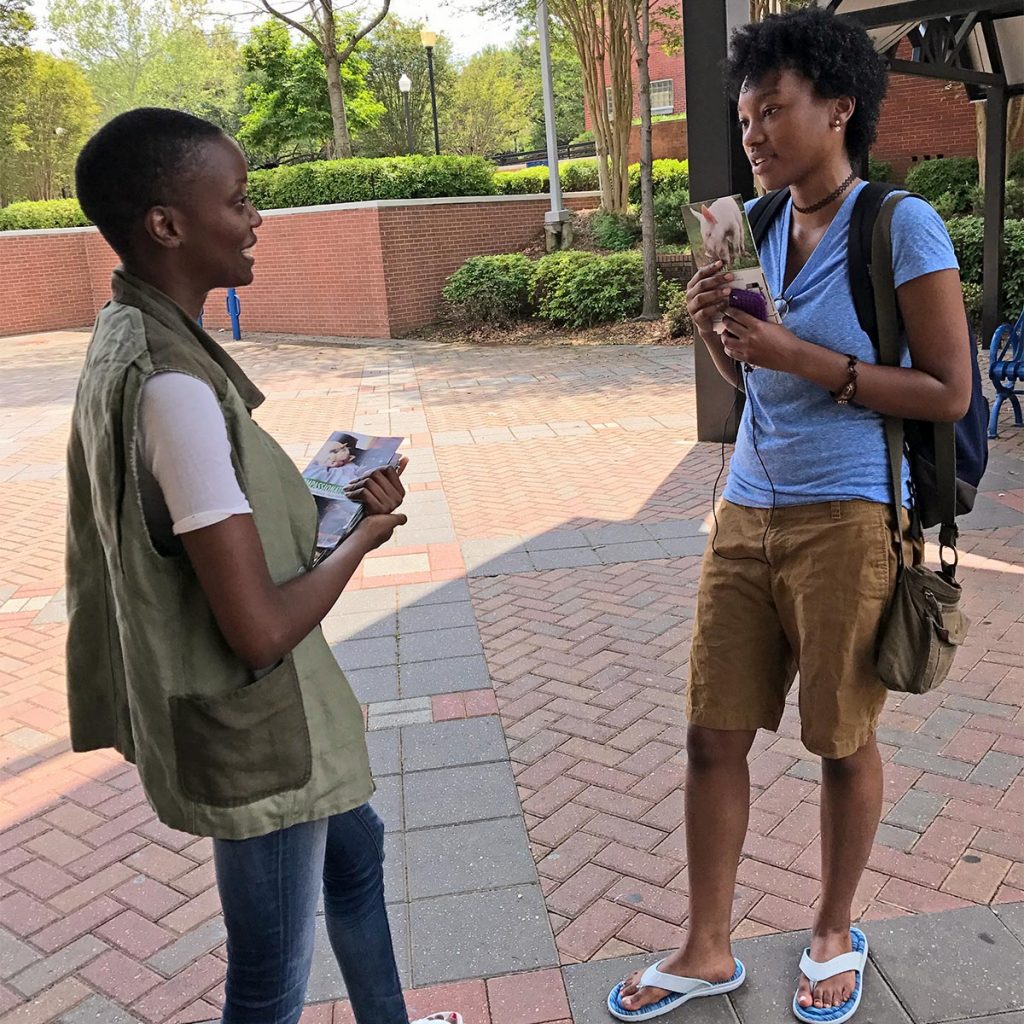 You Can Find Vegan Food Anywhere
We had to get creative, but we were able to eat vegan and well no matter where we were. Major cities like New Orleans and Atlanta were one of the few places with completely vegan restaurants, but even the small towns had a Japanese restaurant with avocado sushi rolls. I'm going to need a break from eating cheeseless pizza and potato burritos, but am grateful we could easily find animal-free alternatives in the Deep South.
Our first tour was a great experience! We'll miss life on the road, but it's also nice being back in our respective homes. Gwenna has great ideas for outreach in Los Angeles and I'm excited about the partnerships I'm developing in New York City. We'll focus on local event planning until our next tour this fall.