By Alex Bury, VO Organizational Development Consultant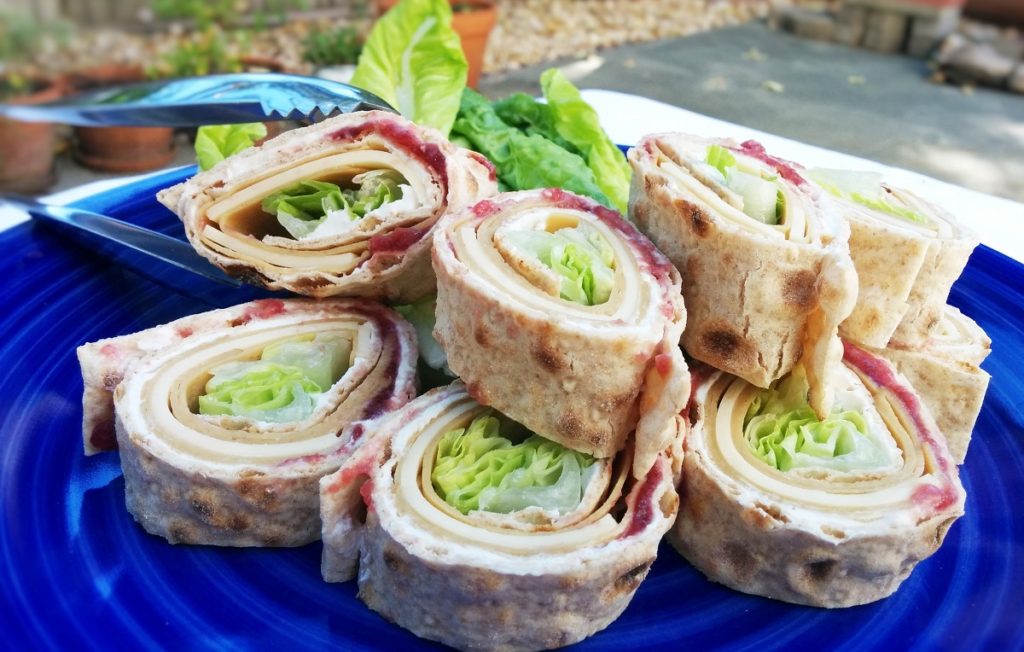 Whether we like it or not, the holiday season is officially upon us.
That means that most of us will be invited to at least one or two holiday parties in the very near future. Or better yet, you might be the host of an upcoming holiday get together!
Regardless of whether you'll be doing the party planning or attending, we've got a yummy party appetizer idea for you—Holiday Party Rolls!
These wraps are quick to make, easy to store and serve, and guaranteed to please everyone! The old-fashioned holiday flavors will be a hit with your vegan friends, your vegetarian neighbor, and your omnivore Uncle Joe.
Holiday Party Rolls
Yields 12-24 rolls.
Ingredients
¼ cup dijon mustard
1 package whole wheat wraps or large tortillas
1 Granny Smith apple, sliced very thin
1 can cranberry sauce (or use your favorite recipe if you prefer homemade)
1 head romaine lettuce, washed and dried (keep the leaves whole)
Directions
Mix the mayo and mustard together in a bowl.
Lay each wrap or tortilla flat on whatever surface you're working on.
Spread a thin layer of mayo-mustard spread on the wrap. Top with 4 pieces of Tofurky slices, 2 pieces of cheese, 4-6 slices of apple, and 1 tablespoon of cranberry sauce. Lastly, add 1-2 whole lettuce leaves to the center.
Roll the wrap up like a burrito and slice into multiple thin rounds.
Get ready for multiple compliments!
If you make these Holiday Party Rolls for your next holiday party, please leave a comment below to let us know how much everyone enjoyed them!