By Lori Stultz, VO Rocky Mountain Outreach Coordinator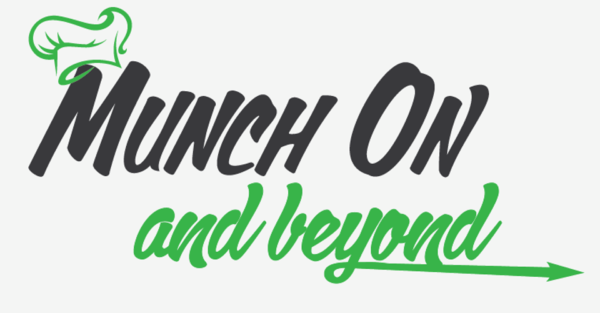 At the beginning of the year, when I drove through San Antonio, TX to leaflet the four college campuses in and right outside the city, I have to be honest and admit that I didn't have high expectations.
I wasn't expecting the students to be as receptive as they were when I handed them VO booklets, or was I expecting the city of San Antonio to be as lively, fun, and veg-friendly as it is—check out the blog post I wrote earlier in the year to get the full scoop on the veg scene in this city.
In fact, I think San Antonio was one of my favorite places I toured through last spring, and it was by far one of the most memorable weeks I had while living on the road.
Most if not all of this was due to the lovely host I stayed with, Kaz Sephton. Despite being the president of the San Antonio Vegan Society, helping rescue and foster stray dogs—San Antonio has one of the highest stray dog populations in the U.S., taking care of her five special needs dogs, and working full time, she made it a point to show me all the unique places in the city and to take me to all the restaurants that served delicious vegan food.
Throughout the entire week we spent together, I kid you not, I spent the majority of that time doubled over in laughter because of Kaz's amazing sense of humor, and I remember wishing I could stay in San Antonio longer.
Kaz's dedication to helping animals is inexhaustible, so I wasn't the least bit surprised when she recently announced that she'd joined a few other animal-loving folks to open a highly unusual shop called Munch On and Beyond.
Chris Sauve, founder of the San Antonio vegan snack company Munch On!, opened Munch On and Beyond in mid-July. She had enough left-over space to let three other vegan food companies move in with her—My Tea Soul; Papi Agave Paletas, Fiestas y Más; and Famous Juice Co.—as well as Kaz's resale store called Golden Horn of Plenty Resale Shop.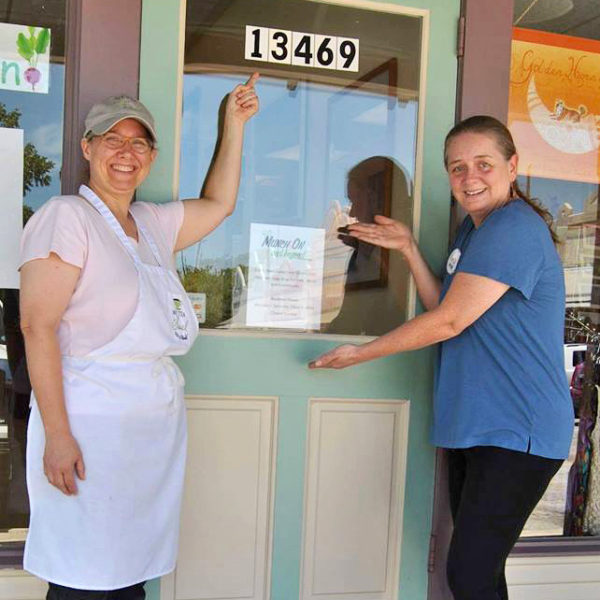 Golden Horn of Plenty is a simple 100 sq. foot room within Munch On and Beyond, and it's filled to the brim with donated goods—like clothes and household items. 100% of the proceeds from Kaz's shop go to the Golden Horn Foundation—pending nonprofit status—which goes towards rescuing, providing medical care, and finding forever homes for stray dogs.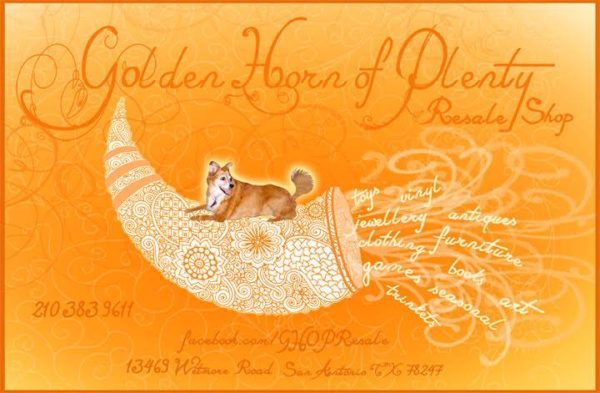 If you ask me, bringing multiple small vegan businesses together to work individually, yet as part of one large operating business is such an awesome and inspiring idea for anyone who might be considering starting a vegan business. Teaming up with other people inevitably creates a bigger pool of resources, which yields a greater chance at raising awareness about living a vegan lifestyle.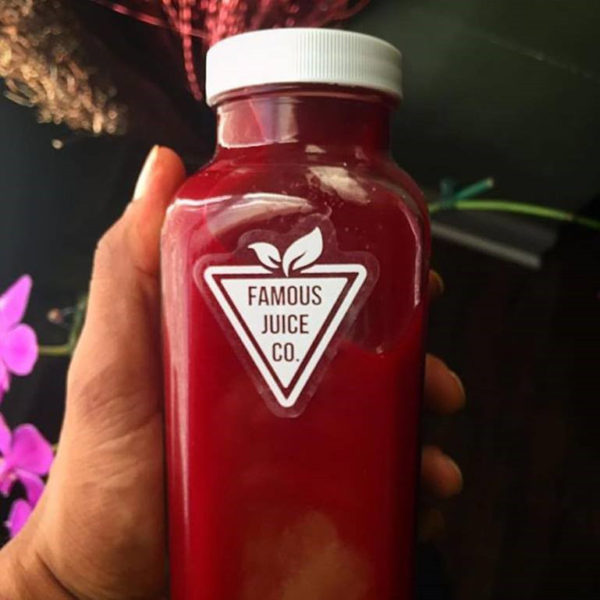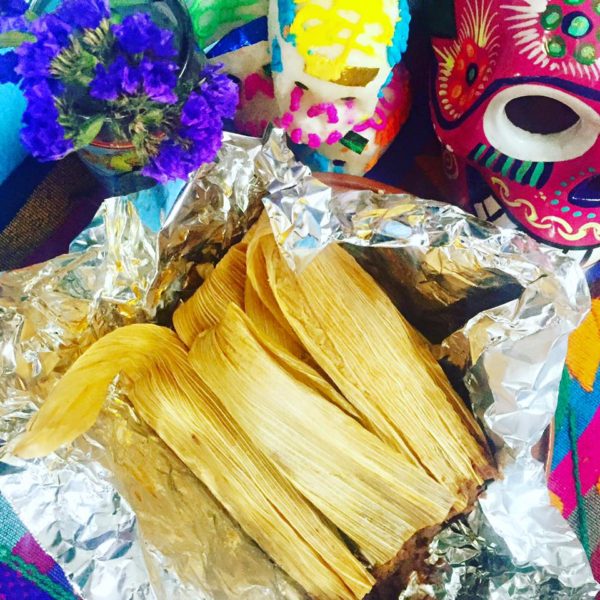 Needless to say, my love for San Antonio pretty much went through the roof knowing that Munch On and Beyond now exists within this surprisingly veg-friendly city!
So if you're in or near the San Antonio area, go grab yourself a delicious vegan goodie, plan some time to do some thrifting, and don't be shy about sharing your experience in the comment section below!