We rarely stop to pat ourselves on the backs when we hit new milestones or reach our goals. There is so much to do. Our team is constantly working to help animals by reaching out to more students to help them make compassionate choices and recruit institutions to the Green Tuesday Initiative.
However, I'm pausing to share how fantastic 2021 has been so far and what our team has accomplished.
Mission Compassion 2021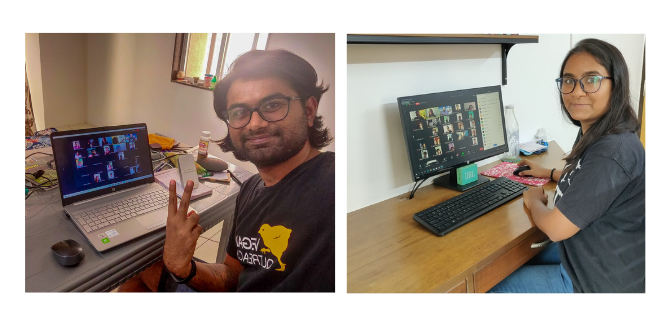 Vegan Outreach organizes annual tours for outreach events at colleges, schools, fests, and conferences. We couldn't travel this year because of the pandemic. Our go-getter outreach staff partnered with Kuntal Joisher, Mountaineer (Mount Everest summiteer) and vegan activist, and Mumbai University for a virtual tour instead. The Mission Compassion 2021 tour was born!
Mission Compassion 2021 has been an enormous success and is the biggest tour to date in terms of student participation. 7000+ students from 86 colleges participated in the five-day event and are now considering going vegan!
Impact
Our in-person outreach and webinars have effectively raised awareness about animal rights issues with students and inspired them to go vegan. According to a survey completed by 1,009 students who attended the webinars,
92.0% of the students agreed there is a need to switch to a plant-based diet for animals and the environment.
88.9% of the students said they would like to move to a plant-based diet for animals and the environment.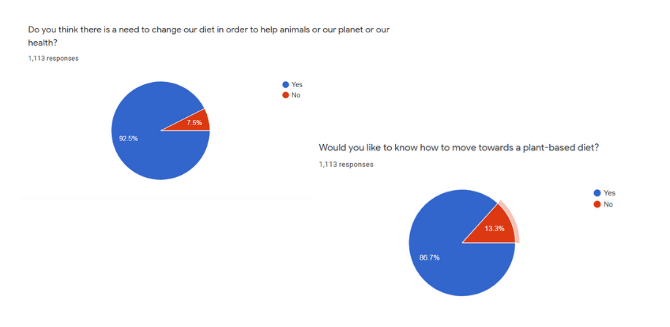 Green Tuesday Virtual Pledge Signing
BITS Pilani, Goa virtually signed the Green Tuesday pledge. Over 30 student representatives and faculty members attended the event in February. Celebrity guests included Sadaa Sayeed, a South Indian actress, ethical vegan, entrepreneur. Mount Everest summiteer and vegan activist Kuntal Joisher also joined and inspired. Both applauded the students for taking a step towards a better tomorrow.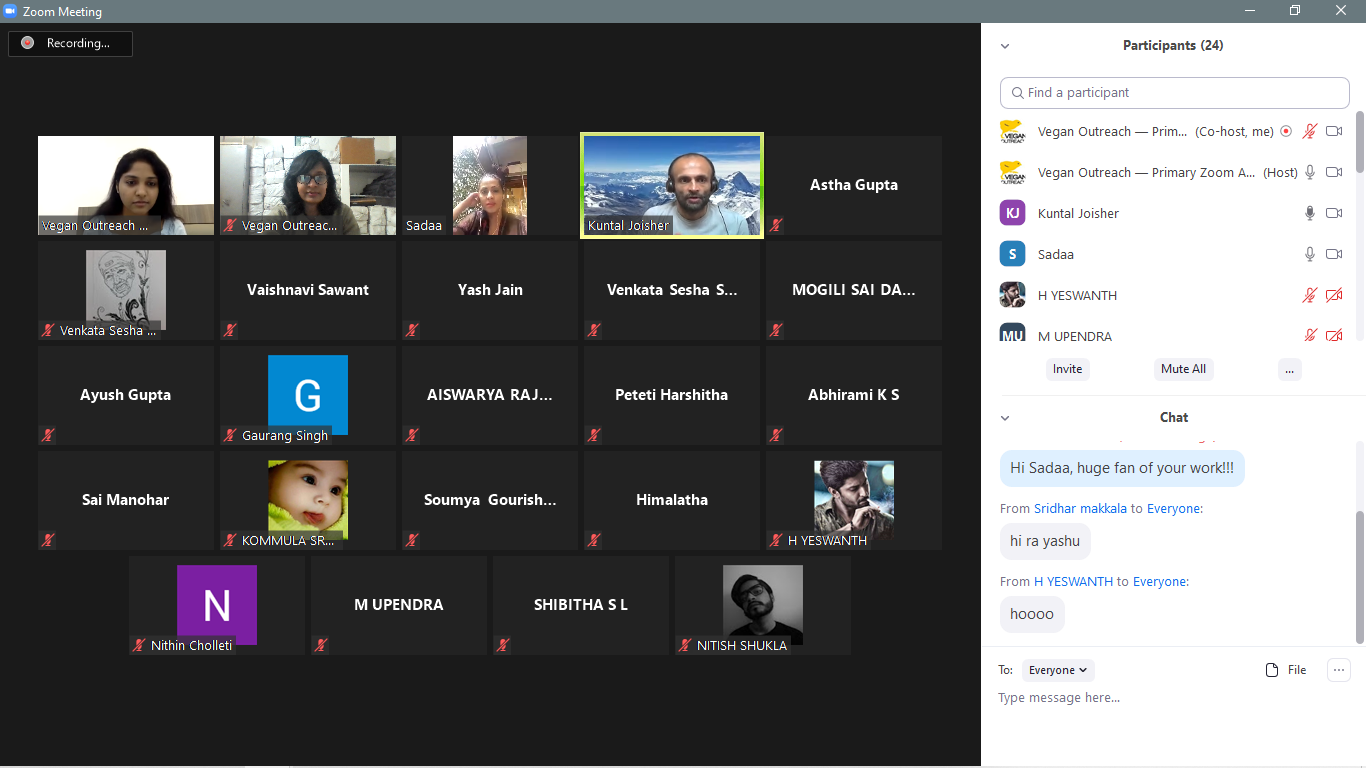 New Companies on Board
Transcend Adventures is an adventure and trekking company that organizes guided tours, weekend adventures, and mountaineering training. They will now provide vegan food options for their travelers. This change will reduce 2520 kgs/5555 pounds of meat consumption annually.
Annora Pharma is based out of Hyderabad and manufactures a wide range of medicines, including tablets, capsules, pellets, liquid orals, and syrups. Starting April 1st, they will serve meatless meals to all their 800 employees on Tuesdays. This change will reduce 4160 kgs/9171 pounds of chicken annually.
You supported us in a challenging year, and our team kept creating more vegans for animals and the planet. Thank you! Sustainers are now more critical for us than ever.
Please help us reach our 2021 goals by becoming a monthly sustainer!.

With utmost gratitude,
Richa Mehta
Director of Programs, India