By Jenny Engel and Heather Bell, Guest Contributors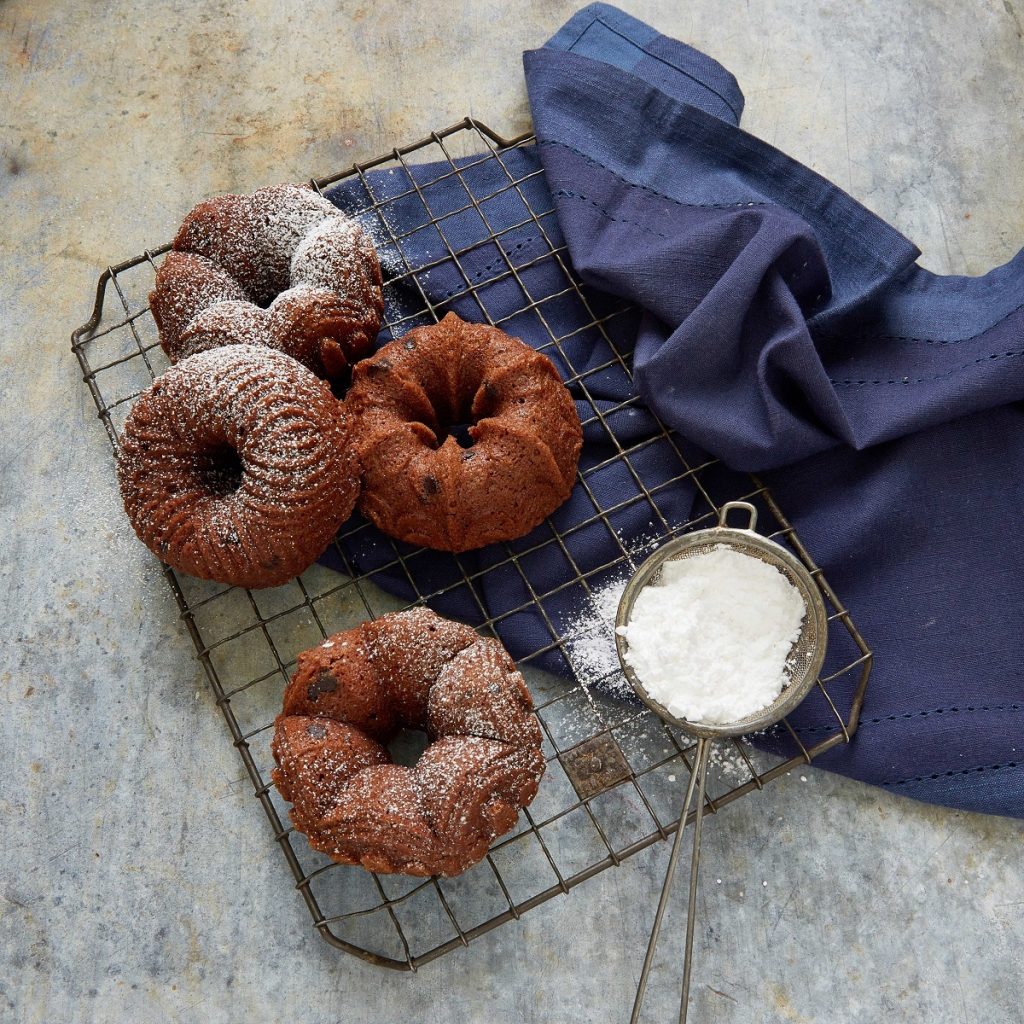 Dark beer + chocolate bring out the best in each other, sort of like coffee + the morning. Combining these two into a single baked goodie just feels right. The cake is moist and elegant, while the stout adds notes of toffee and caramel.
Individual Chocolate Stout Cakes
Yields 12 personal cakes.
Ingredients
1 cup unbleached all-purpose flour
¾ cup whole-wheat pastry flour
¾ cup evaporated cane sugar
¼ cup unsweetened cocoa powder
1 teaspoon aluminum-free baking powder
¼ teaspoon sea salt
¼ teaspoon ground allspice
¼ teaspoon ground cinnamon
2 teaspoons ground flaxseed
⅔ cup unsweetened almond milk
½ cup dark beer
⅓ cup neutral-tasting oil
3 tablespoons maple syrup
1 teaspoon vanilla extract
3 tablespoons vegan dark chocolate chips
1 tablespoon powdered sugar, for topping
Directions
Preheat oven to 350ºF.
In a medium bowl, whisk flours, sugar, cocoa powder, baking powder, sea salt, allspice, cinnamon, and flaxseed.
Slowly whisk almond milk, beer, oil, maple syrup, and vanilla into dry ingredients until mixture is uniform and smooth. Fold in chocolate chips.
Grease a 12-cake mini Bundt pan and pour batter into each section, filling each cup three-quarters full. Bake for 30 to 32 minutes or until toothpick comes out clean. Let cakes cool completely. Sift powdered sugar over the tops and serve.
You can learn more about Spork Foods and Jenny and Heather's cookbook on Facebook, Instagram, and Twitter.