By Lisa Rimmert, Director of Development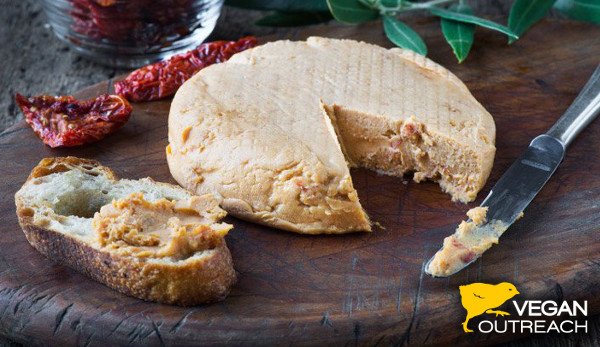 The folks at Miyoko's Kitchen are well known for being expert purveyors of delicious vegan cheese (and butter). And they're as generous as they are talented!
Throughout the month of June, your purchase of Miyoko's products will support the work of Vegan Outreach. Our friends at Miyoko's Kitchen will donate 1% of online sales to VO. So you can buy cheese and support grassroots animal activism at the same time!
As if that wasn't enough! Order Miyoko's cheeses for 15% off this month, using the discount code: Veganoreach16. I'm definitely placing my order soon. I love all of Miyoko's cheeses, and I've yet to try their heat-and-serve cheese sauce. I can't wait!
Miyoko's cheeses are available for online order anywhere in the U.S. All products are free of animal products and gluten, and made from organic ingredients. Thank you for supporting Vegan Outreach, and enjoy!