By Lori Stultz, VO Rocky Mountain Outreach Coordinator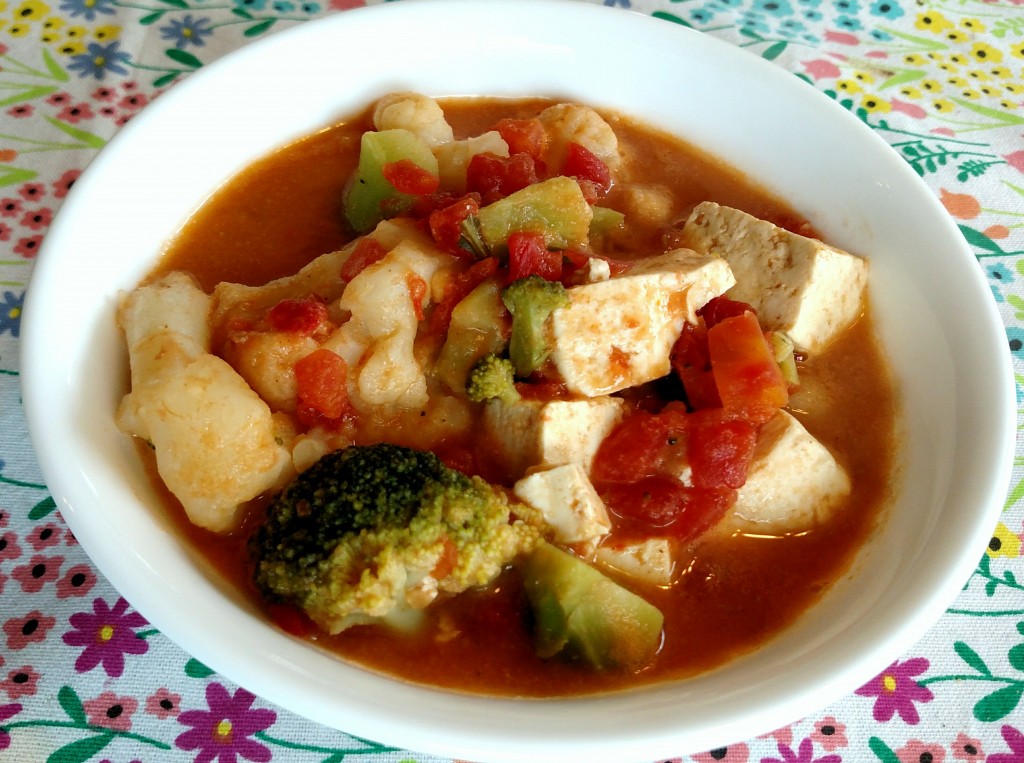 This simple and savory soup recipe was recommended by one of Vegan Outreach's generous donors, Abtin Samadi. I had the pleasure of meeting Abtin back in March when I was in Texas leafleting various colleges. Our Director of Development, Lisa Rimmert, also had the pleasure of meeting him in April when she passed through his area.
It was clear that Abtin liked to cook, as he shared many of his personal favorite recipes and vegan food websites with both Lisa and me. Several of the dishes he recommended were easy-to-veganize Middle Eastern dishes, which I definitely plan to try in the near future.
Meanwhile, I made this tasteful soup! A few weeks back my mom and I were clumsily looking through the kitchen cabinets and fridge for something easy and satisfying to eat for lunch. I remembered reading this recipe and noting how easy it would be to make. And sure enough, a quick and delicious lunch was the result!
This recipe is from one of Abtin's favorite websites called Vegweb. If you've never checked out this website, I highly recommend taking a few minutes to do so. It has a lot of great resources for vegans, including delicious recipes.
Ginger Peanut Soup
Serves about 4.
Ingredients
2 tablespoons olive oil
1 medium onion
1 ½ cups broccoli, chopped
1 ½ cups cauliflower, chopped
1 tablespoon ginger, grated
3 cloves garlic, minced or chopped
¼ teaspoon cayenne pepper
½ teaspoon salt
½ teaspoon pepper
3 cups vegetable stock or water
1 (28 oz) can diced tomatoes
5 tablespoons peanut butter, crunchy is the best
Directions
In a large pot, saute the onions in oil until translucent (about five minutes).
Add vegetables, ginger, garlic, cayenne, salt, and pepper. Cook until the vegetables are tender.
Add vegetable stock or water, canned tomatoes, and peanut butter. Reduce heat and simmer for 20 minutes.
Recipe Variations
To make this an even quicker meal, try using frozen bags of broccoli and cauliflower.
If you're a fan of peanut butter, I recommend adding an extra tablespoon.
I added a half a block of tofu to make the soup more filling. Tofu can easily be left out or replaced with tempeh, vegan chicken, etc.
Check out the original recipe here.