By Lauren Sprang, VO Board of Directors Secretary
Welcome to the first of three posts on traveling through Utah and visiting its dramatic Utah national parks (see Part II here and Part III here).
In April 2016, my husband—Steve—and I stopped in Salt Lake City (SLC), Utah on our way to Arches National Park in Utah.
Food
Immediately after arriving, we set out on foot to one of SLC's six vegan restaurants—Sage's Cafe. Sage's began at a farmer's market in 1998 and soon transitioned to a restaurant in 1999. It was inspired by Millennium, a gourmet vegan restaurant now in Oakland, California.
Sage's is 100% vegan and it has lots of options, including sandwiches, pasta, tacos, and a stir-fry. We tried the Asian lettuce wraps as an appetizer, which were tasty and salty. I enjoyed the mushroom stroganoff, and I would've loved more of the creamy sauce! Steve ordered the tacos and they were super flavorful. My favorite part of the meal was the tiramisu, which was dense but delicious. Sage's wasn't as fancy as Millennium, but it has an interesting menu and lovely food presentation.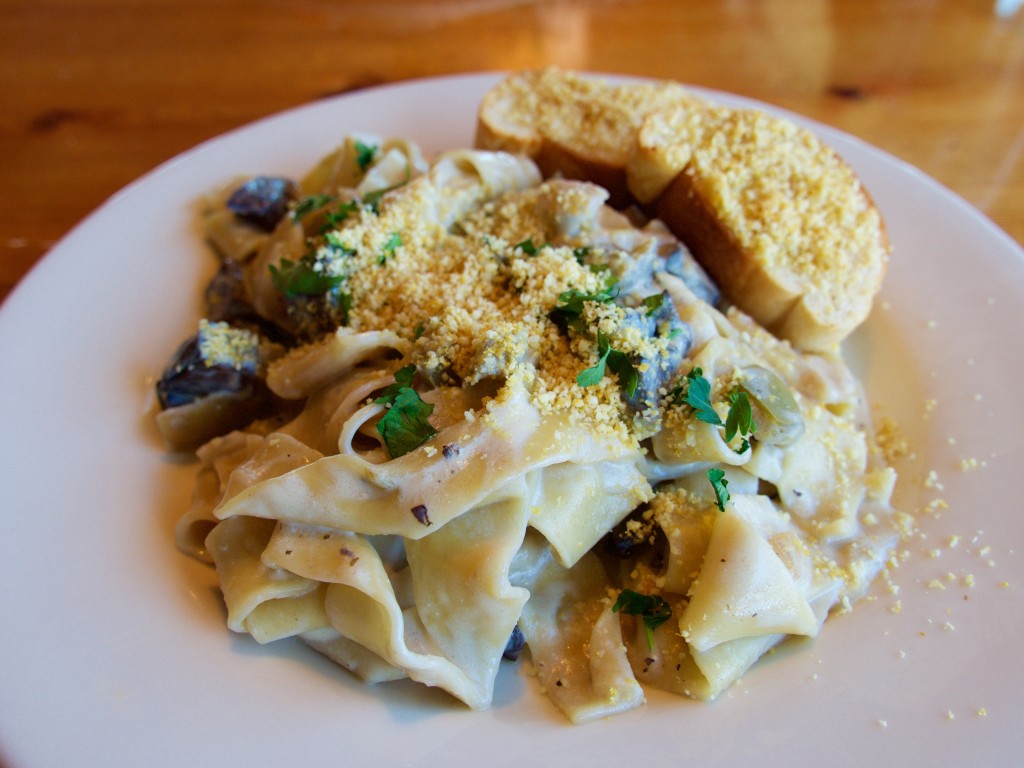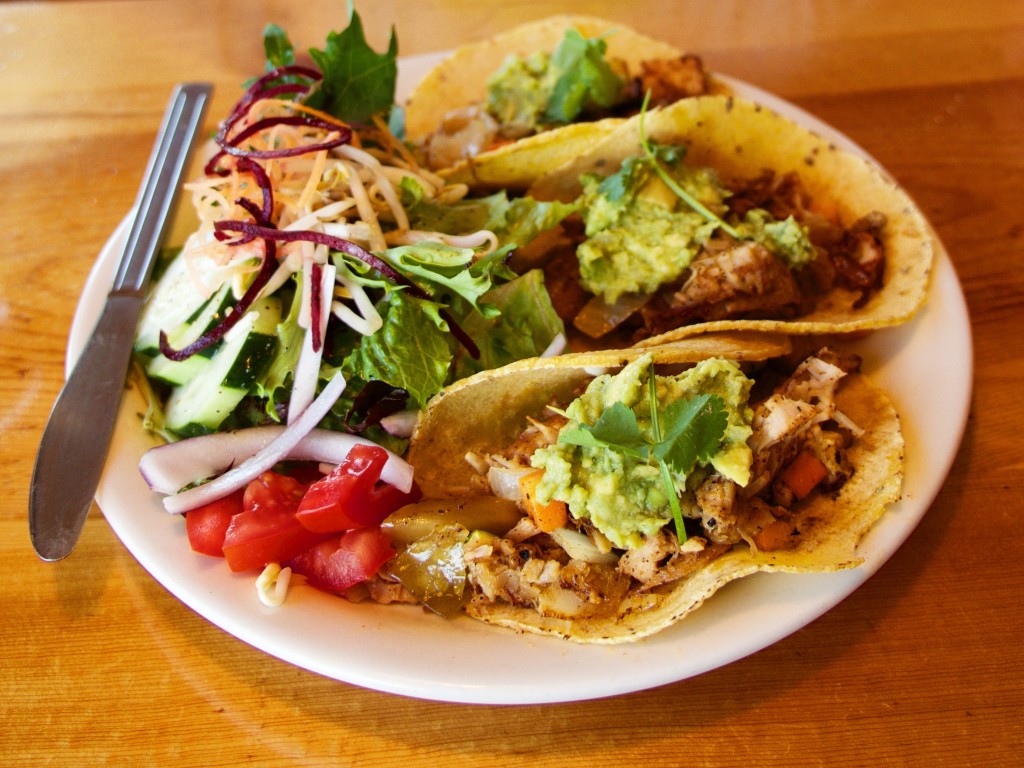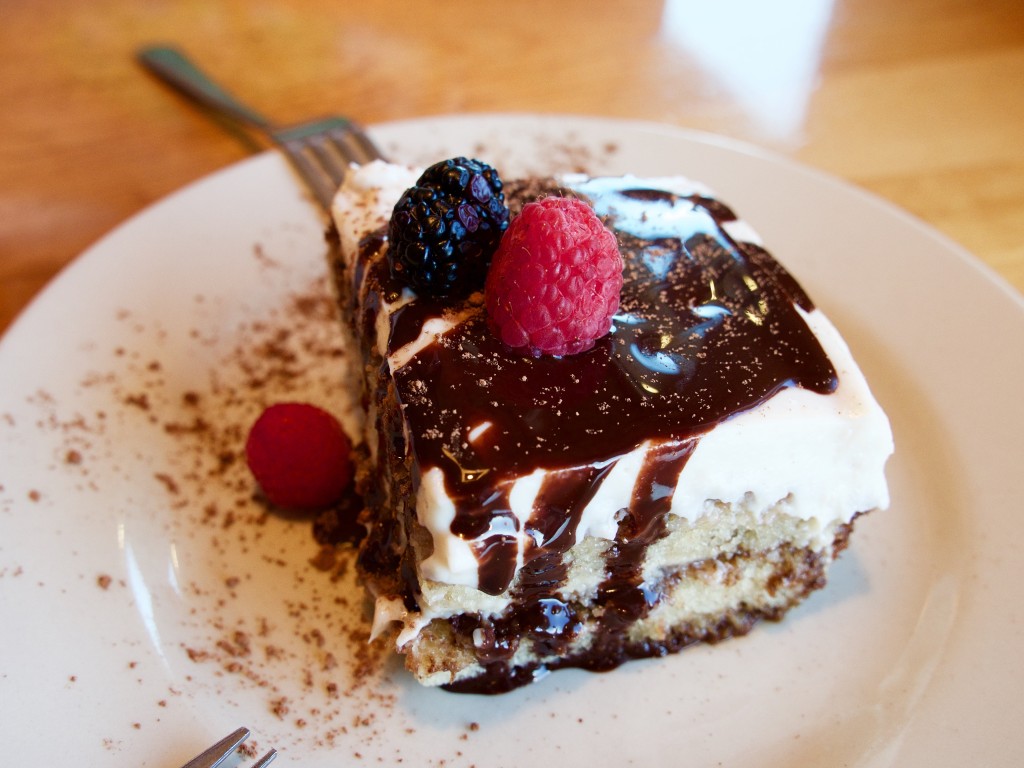 The next day we ventured to Buds Sandwich Company, which has walk-up ordering and outdoor seating. We'd been strolling the long blocks of SLC and were delighted to find delicious vegan grub!
I had the pesto sub, which had a lot of greens and vegan chicken on sourdough bread, and I added a generously sized garden salad. Steve enjoyed the buffalo salad. On another visit, I tried the fresh veggie sandwich, which is good for those who don't like veggie meats, however I'd get the pesto sub again next time.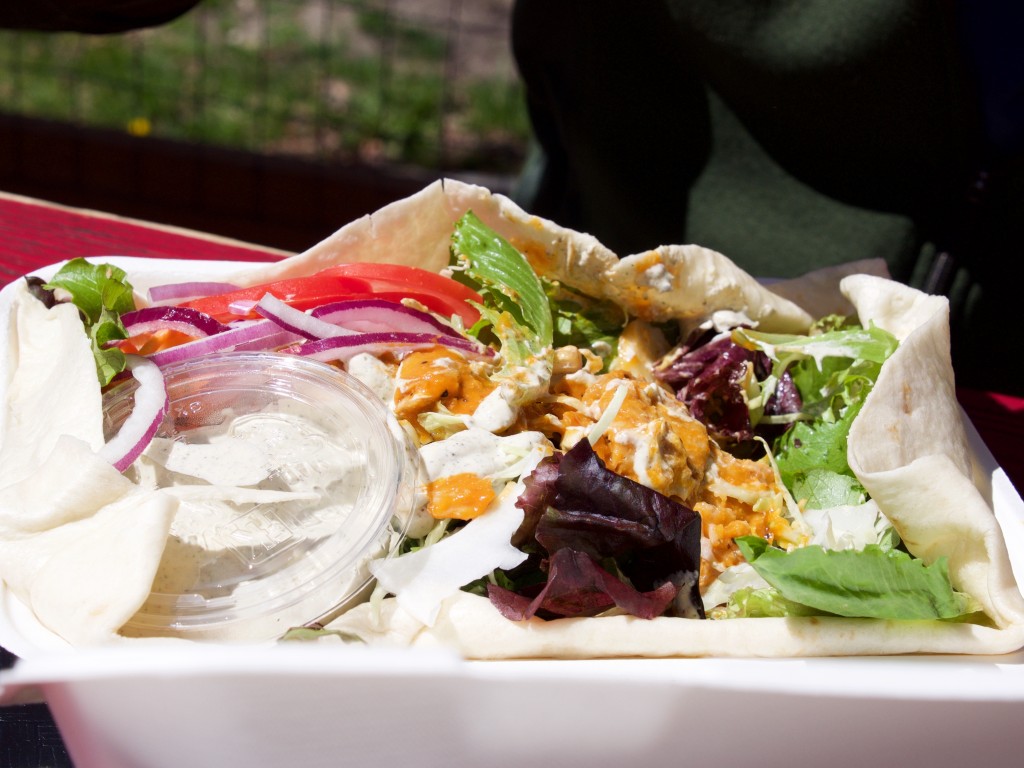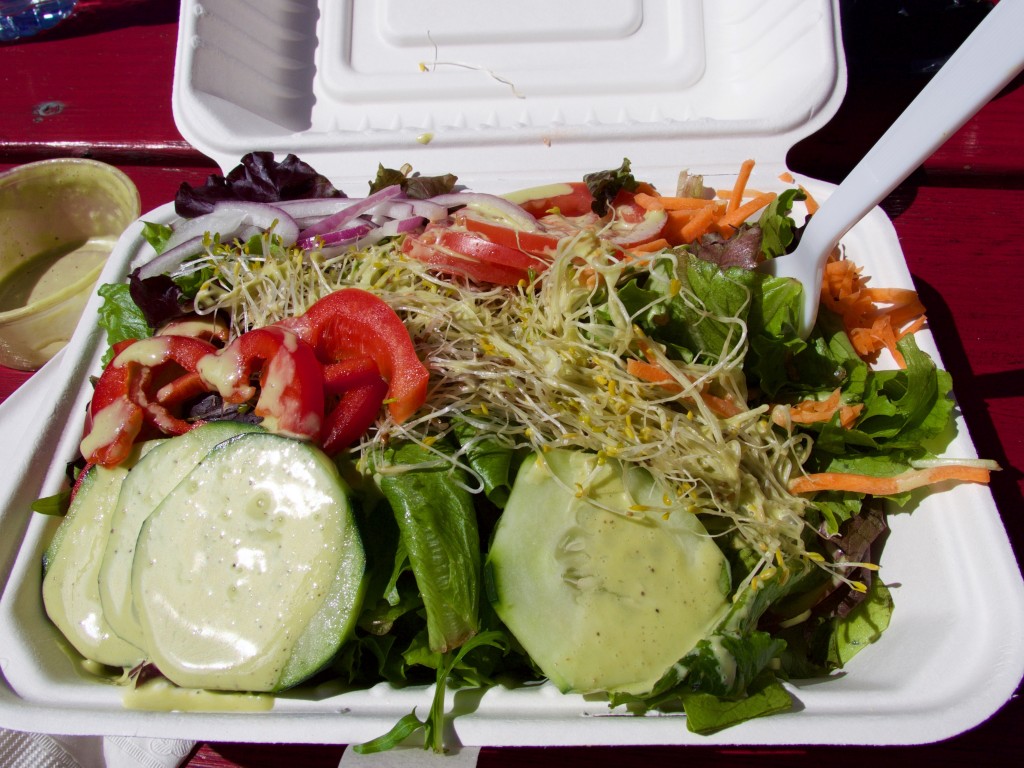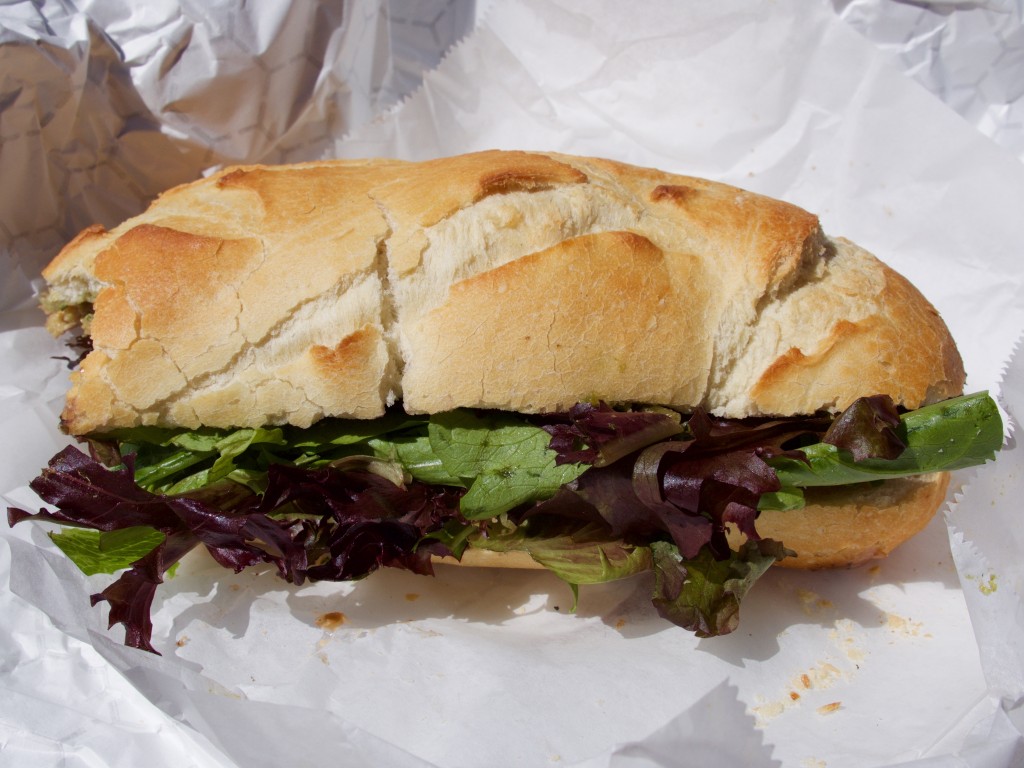 Coffee
Next we went looking for a cup of coffee and settled on Salt Lake Roasting Co. It has two floors and comfy couches that we used both times we visited. Not all of their coffee is organic or fair trade, but the woman who helped me was patient and made sure I got the kind of beans I wanted for my cappuccino. There's a smaller, fancier coffee shop down the street, but I liked the relaxed atmosphere at Salt Lake Roasting where we saw friends chatting and studying.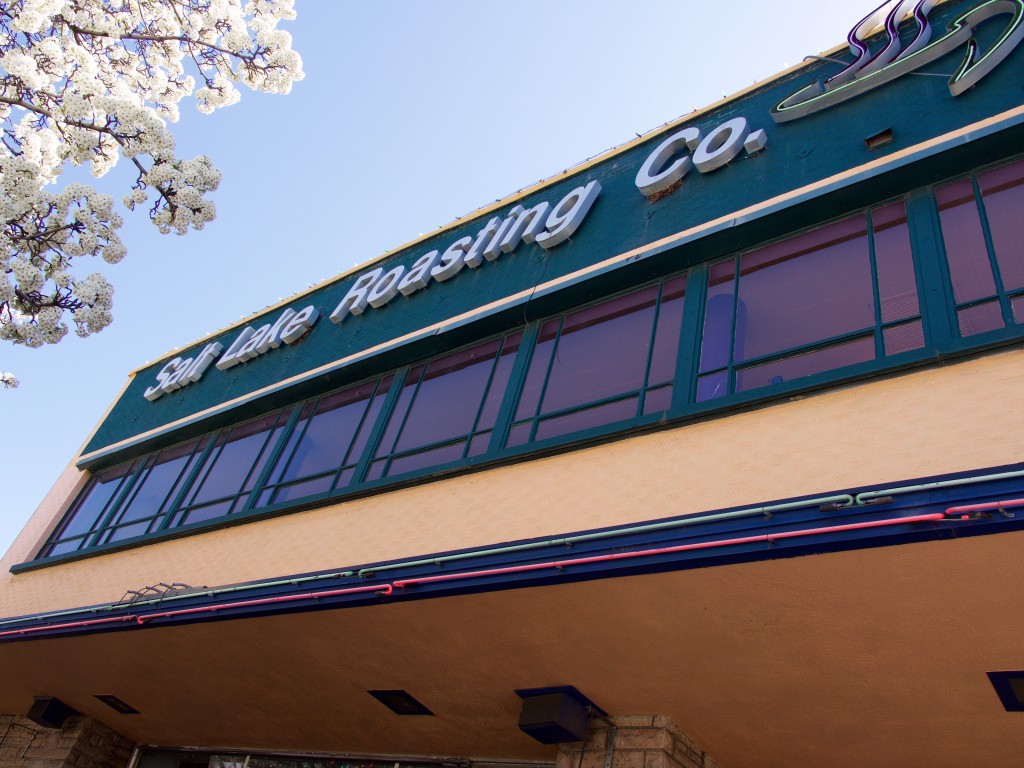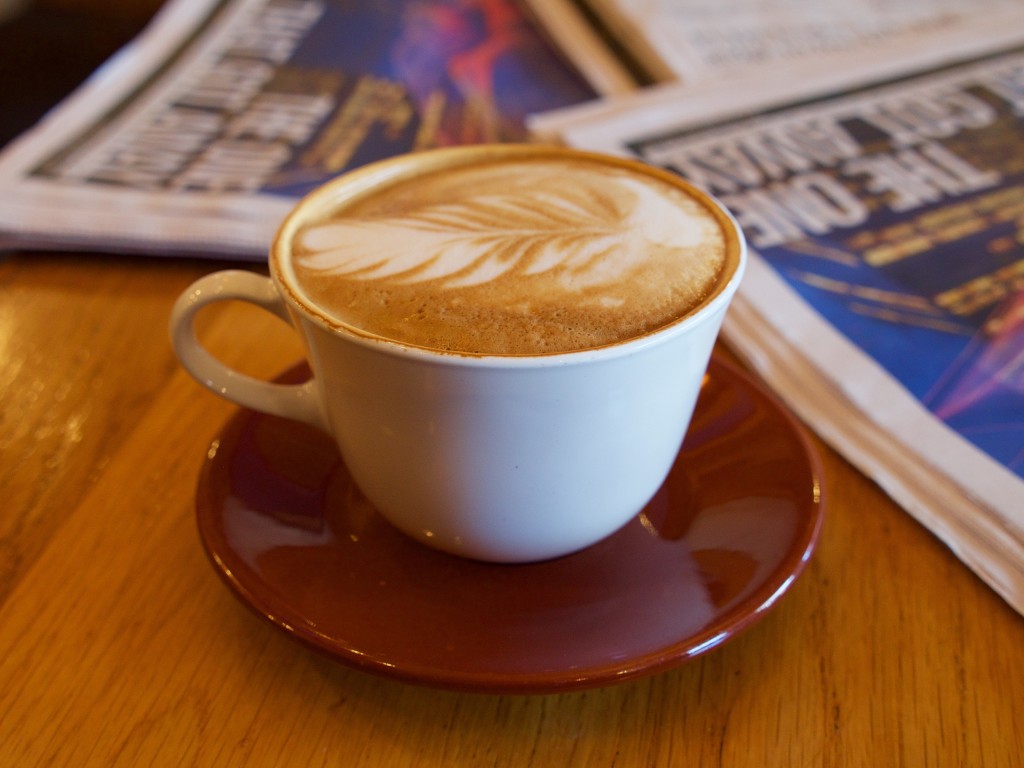 Amazing French Cafe
On our way out of town we stopped at my favorite find—Passion Flour Patisserie. It's a vegan, French-themed cafe with delectable croissants, tarts, cookies, sandwiches, and direct trade coffee. It's relatively expensive for the amount of food, but the quality is excellent. Also, I hadn't had a croissant in 15 years, so I was very excited.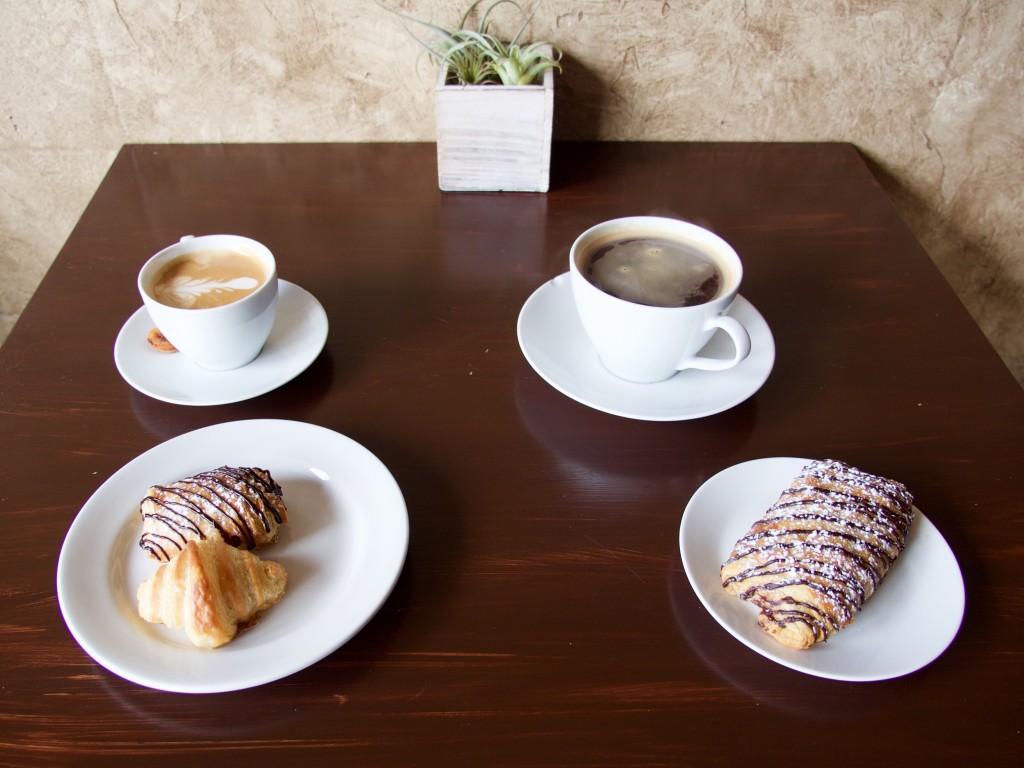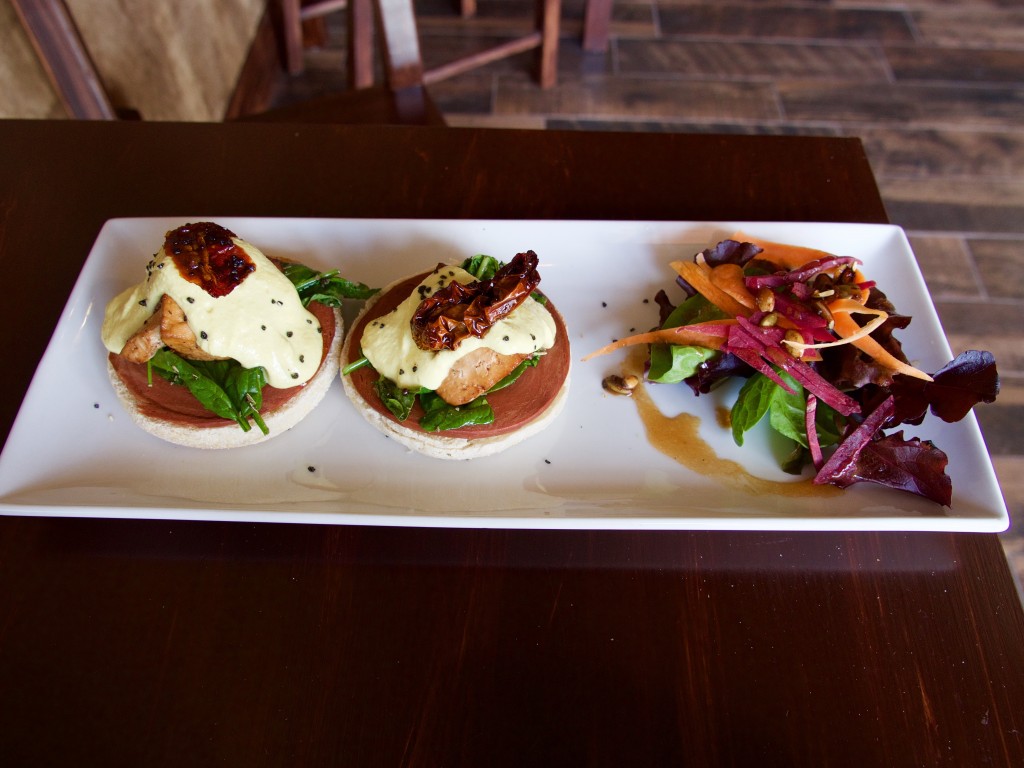 On our way back through SLC we stopped at Passion Flour Patisserie again. I got croissants to go and tried an amandes bleu—a croissant filled with almond creme infused with espresso. I also tried an avocado tartine, an open-faced sandwich with organic avocado, maple-glazed pumpkin seeds, white pepper, and black lava salt. Yum, yum, yum!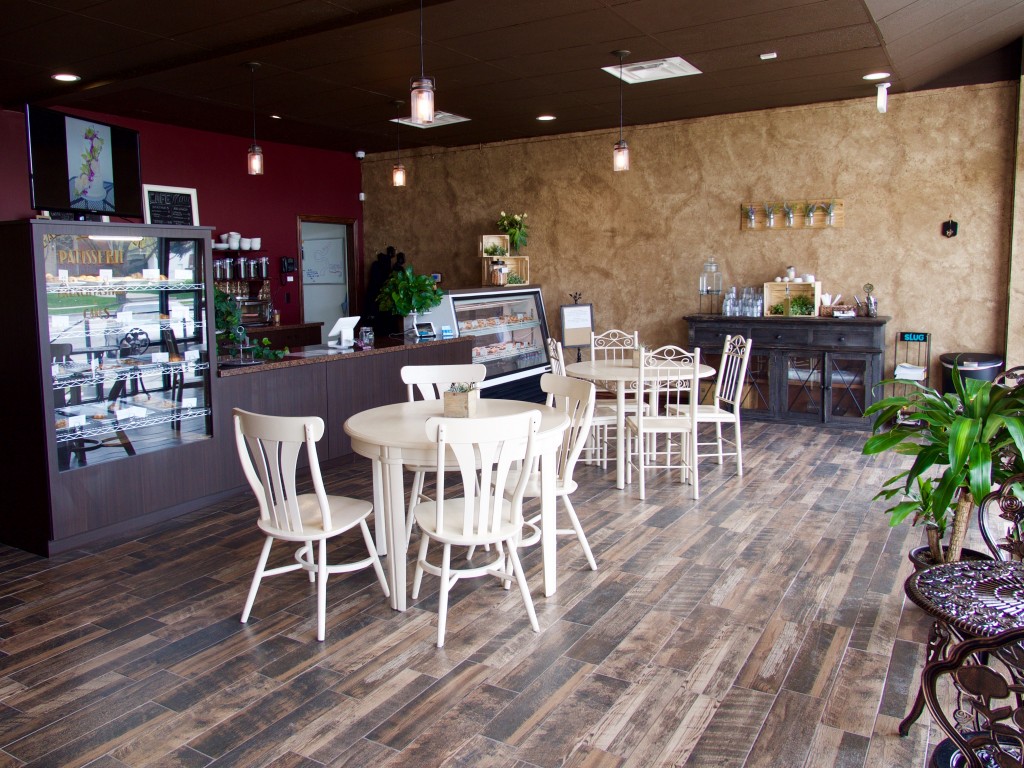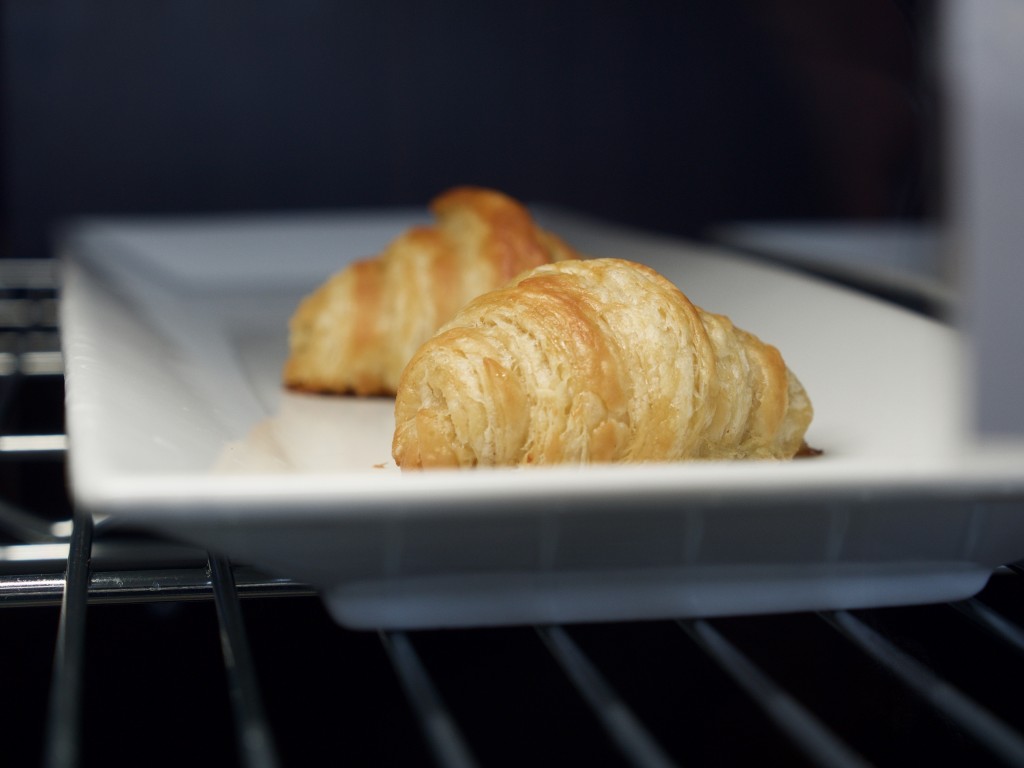 Exploring
SLC didn't grow up around a port, or a river, or a particular industry. When Brigham Young, former leader of the Church of Latter-day Saints (LDS), arrived in the unsettled area of Utah he decided to colonize Salt Lake City according to his vision. The resulting roads are wide—often with two lanes on either side—with a relatively high speed limit, and unusually long blocks. He wanted the streets wide enough that a horse-drawn carriage could turn around easily.
There are a number of beautiful buildings, including the Utah State Capitol perched on a hill above the city, an enormous library, Mormon temples, parks, and museums dedicated to the LDS Church. The downtown has high-rise office buildings, a number of hotels, and a convention center. And there's a Whole Foods!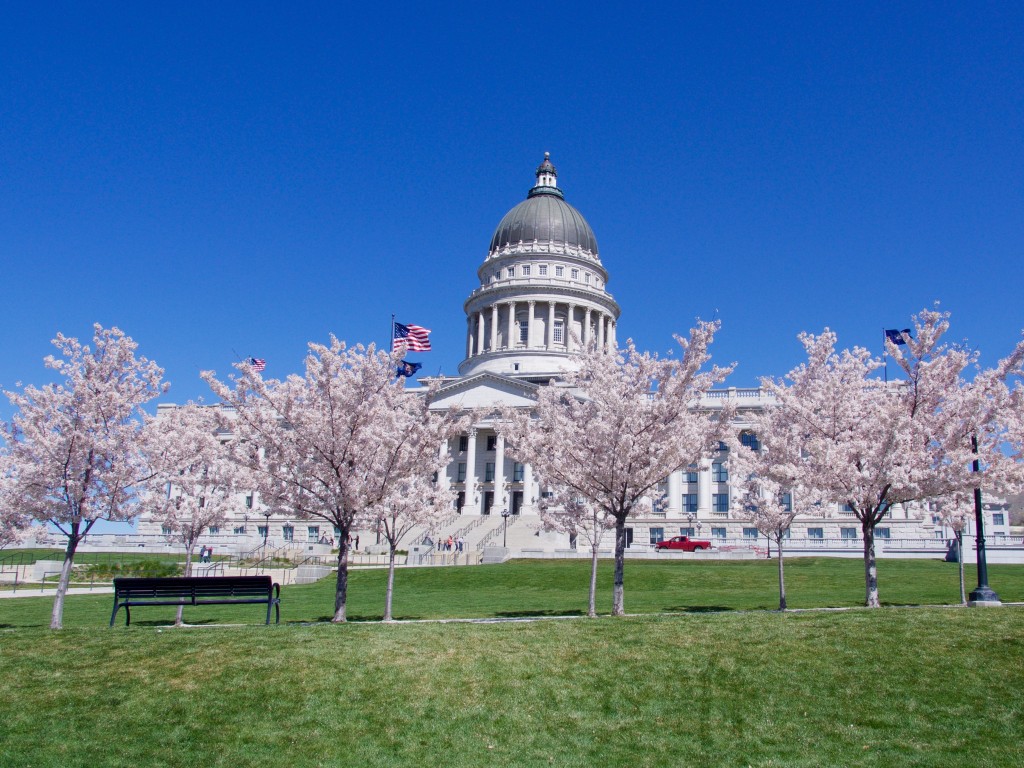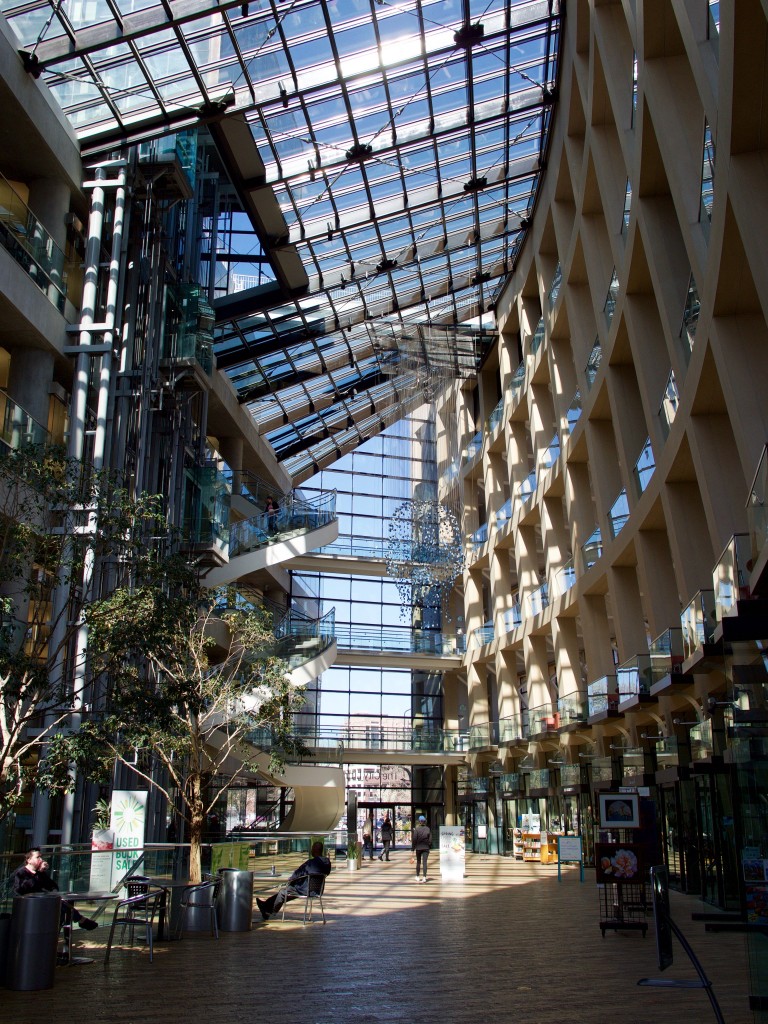 SLC has a big city feel without seeming very busy. I had a hard time wrapping my head around this city, but I found it more approachable once it was the weekend on Saturday. We saw residents running and cheering for a marathon, lining up at a record store, and generally being outside and walking their dogs.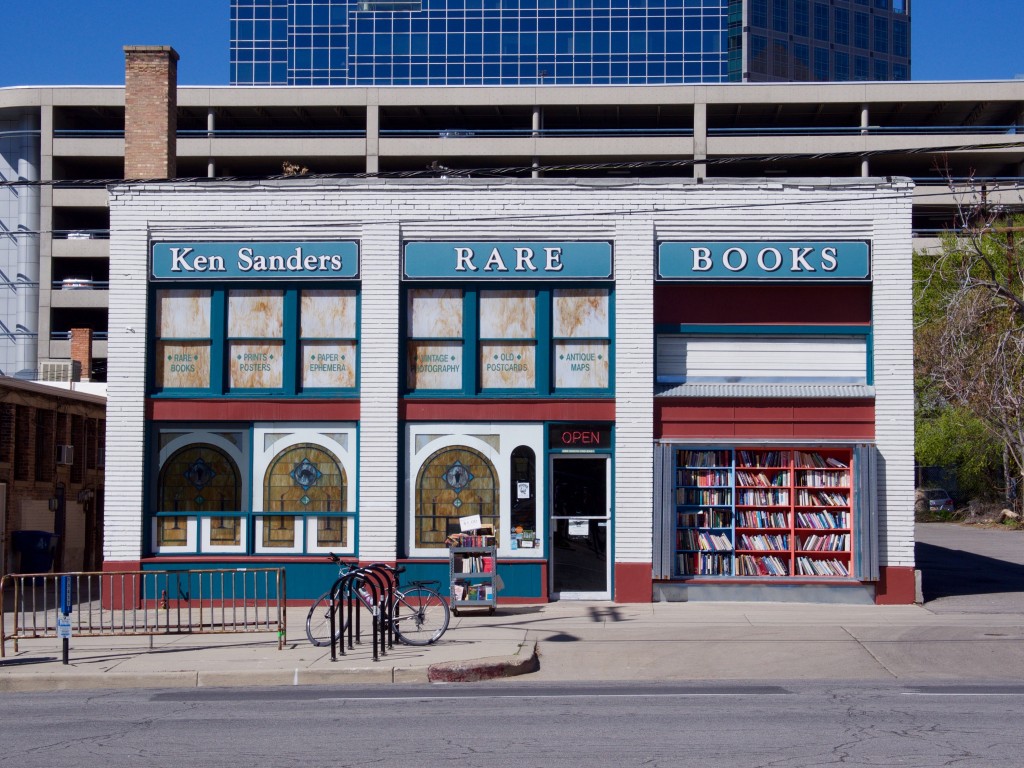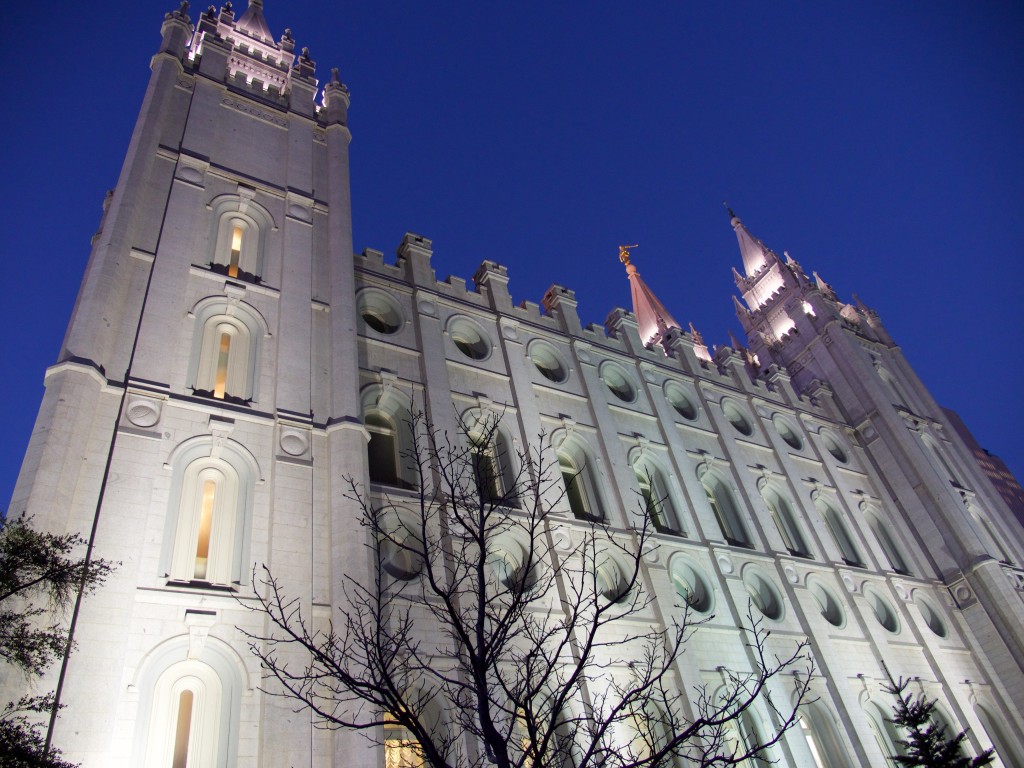 Eventually, we ventured up to Temple Square where a woman offered me her Book of Mormon with a personal message written in the front. I accepted the book in exchange for her looking up Vegan Outreach on her phone. She said that she'd read more at home and that some of her daughter's friends are vegan. I read her personal message and thought it was a good swap.
I don't know when I'll be back to SLC, but you can guarantee I'll be getting a croissant!