By Lisa Rimmert, Director of Development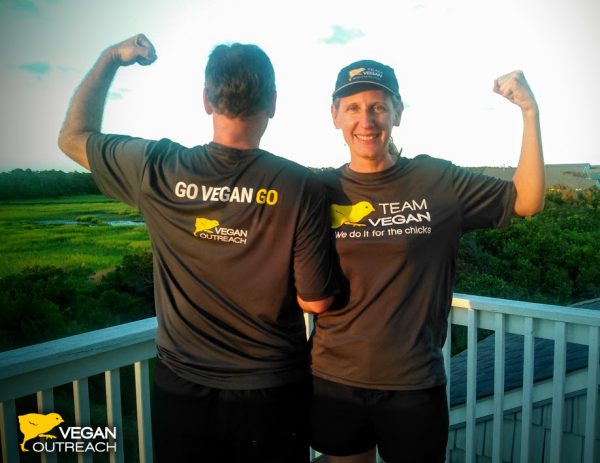 Raising money for the work of Vegan Outreach is a team effort all year long—and in May and June, our team gets even bigger!
Dozens of Team Vegan members—volunteers who set up their own fundraising campaigns—have come together this month to ensure VO's work can continue and remain strong through the rest of the year.
And thanks to our anonymous challenge donors, all of your donations to Team Vegan will be matched dollar-for-dollar up to $235,000!
As you may have guessed by now, there are two great ways for you to join Team Vegan!
1. Register for your own fundraising page. Visit the Team Vegan website and click on "Register for Your Own Page" to get started. You'll get to upload a photo and tell potential donors who you are and why you joined Team Vegan. Choose a personal fundraising goal, and you're off! Take a look at Eric Day's page for a great example.
2. Make a donation! Choose a Team Vegan member or make a general donation—either way, your money will be doubled thanks to our wonderful match donors!
Please email me at [email protected] if you have any questions, and thank you for joining Team Vegan!