By Lori Stultz, Outreach Coordinator
A few weeks ago, I took a short break from leafleting and flew home to visit my family for Thanksgiving. I am not exaggerating when I say that I spent the entire week simply resting, cooking, and spending time with my dog and my parents. In short, my time off was as restorative as it was enjoyable.
I arrived home on Sunday, and I started preparing food for Thanksgiving the next day. Knowing that I would, at the very least, be cooking food for my vegan grandfather, my wonderful mother (who has drastically reduced her meat, dairy, and egg consumption), and myself, I started preparing early. I also starting preparing three days in advance because I was just so excited to cook—an activity that I don't have many opportunities to do while living on the road.
As you're about to see, I made a wide variety of entrées, sides, and desserts. I loved not only seeing my grandfather and mother enjoy the food I prepared, but my other family members as well. The vegan Thanksgiving menu looked like this:
Tofurky Roast*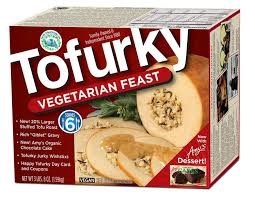 TVP and Tofu "Meatloaf"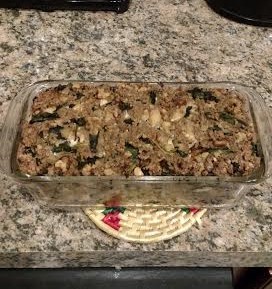 Gravy*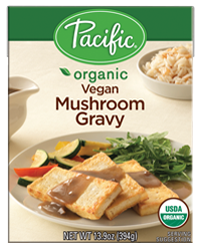 Stuffing*
Cranberry Sauce (spiced with a very small amount of orange juice, cinnamon, and stevia)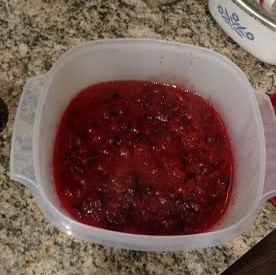 Caramelized Brussel Sprouts with Toasted Sesame Seeds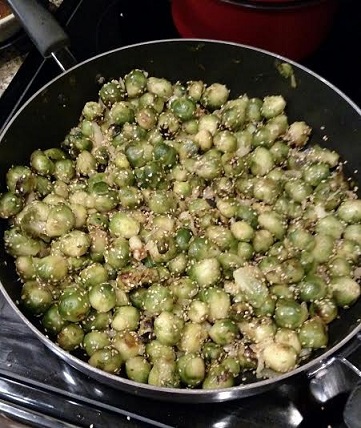 Sweet Potato Biscuits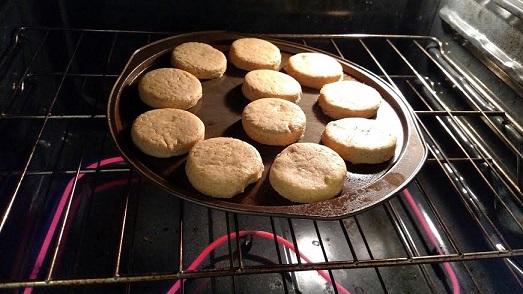 Pumpkin Pie (along with a spray can of soy whipped cream)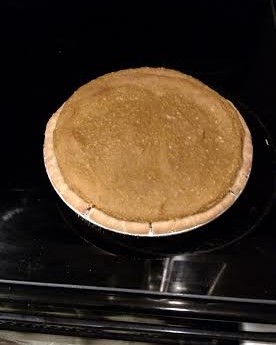 Caramel Chocolate Squares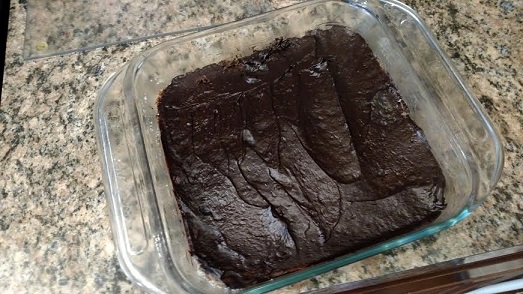 *Store bought, so not much preparation involved
And my favorite dish happened to be one that I did not prepare. The dish was one that my mom prepared at the request of my oldest sister—a vegetable side that my grandmother used to make. Understandably, the recipe wasn't vegan, but my mom simply swapped out a few of the ingredients that the recipe called for and voila!
Let's just say this dish will now be at every Thanksgiving meal from here on out. In fact, I thought it was so delicious that I wanted share the recipe.
Easy Cheezy Cauliflower
2 packages frozen cauliflower
2 Tbsp. tapioca
½ Tsp. sea salt
1/8 Tsp. paprika
1 C. nondairy milk
1 C. vegan cheddar cheese
Pour the frozen cauliflower into a casserole dish. Combine the tapioca, salt, paprika, and milk in a medium-sized sauce pan. Stir over medium heat until the mixture comes to a boil. Add the "cheese" and continue to stir until all the cheese has melted. Remove from the heat and pour over the frozen cauliflower. Bake at 350 degrees for 30 minutes.
Your end result should look something like this.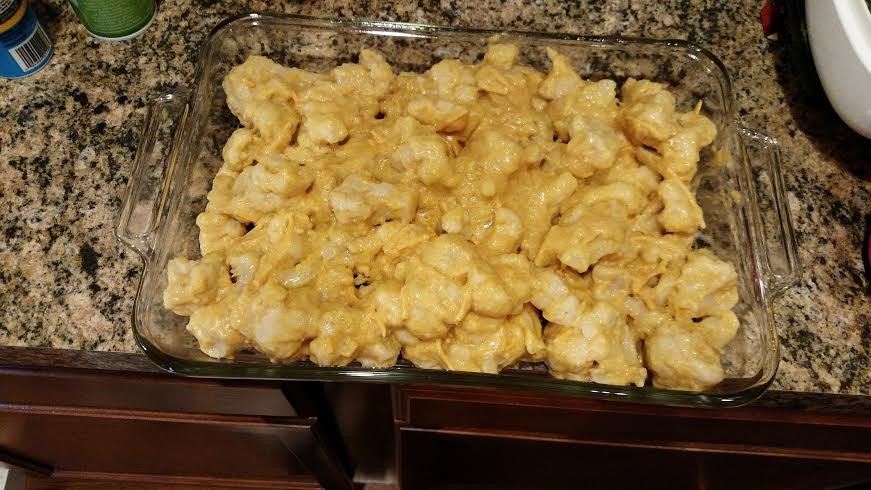 The next time I make this dish, I plan to add a little bit of nutritional yeast to give it a little extra hint of cheezy flavor!
My semester is quickly coming to a close, which means I will be home again very soon. I am looking forward to spending more time in the kitchen and seeing what other traditional family dishes my mom and I can put a vegan twist on! My prediction: They will be even tastier than the original.
Until next time…