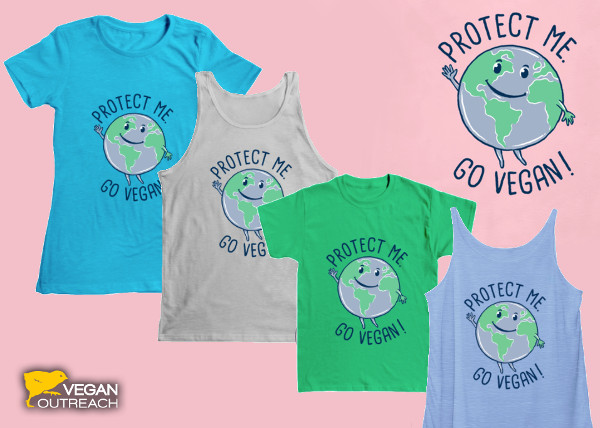 For a limited time, you can sport this exclusive shirt that benefits Vegan Outreach's work and spreads the message that veganism helps protect the planet.
Proceeds will help fuel our outreach—through leafleting college campuses, feeding delicious vegan food to veg-curious community members, providing nutrition information and recipes to help ease the transition, and more!
Options include two styles each of tees and tanks—plus, we have kids' sizes!
Purchase yours by Wednesday, August 9 and be one of the only people to have this one-of-a-kind shirt!
Order now before time runs out! Thank you!