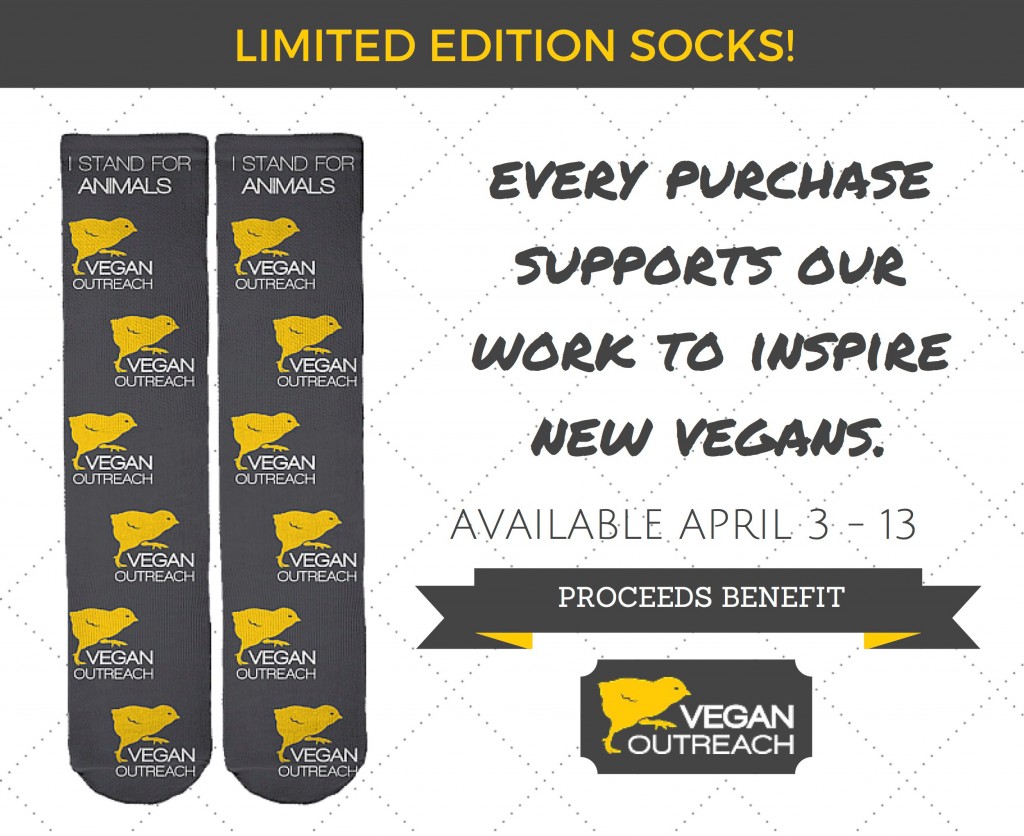 Keep your feet happy while sparing animals from suffering!
Get a pair of these limited edition Vegan Outreach socks and show your friends you "stand" for animals!
Socks are $16 per pair, plus shipping. Proceeds will benefit VO's work to inspire, help, and retain new vegans.
These are hand-printed at a family-owned, US-based company, using fair labor practices. 85% polyester, 10% nylon, 5% lycra, all synthetic. Packaging made from recycled paper.