By Vic Sjodin, Director of Outreach
For ten weeks this semester, Kimberly Moffatt and I represented Vegan Outreach on a nationwide leafleting and speaking tour of India. The tour generated a lot of excitement and made a significant impact.
While on tour, in each city Kimberly and I gave seminars on veganism, leafleting, and utilitarian advocacy for local animal activists of all stripes. Tour events also included leafleting multiple colleges and giving many speeches titled "The Unexamined Meal" to deeply engaged student audiences, whose attendance was often in the hundreds and sometimes even topped a thousand.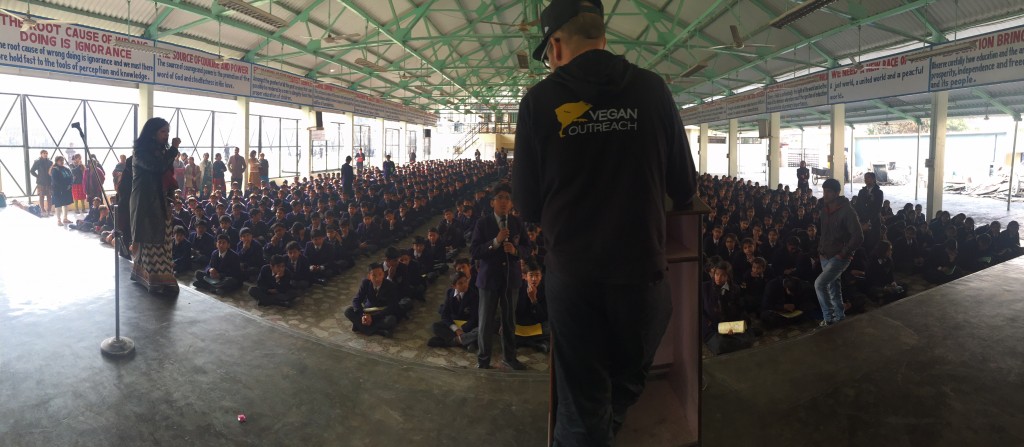 Our question and answer sessions often went long with many intelligent questions. After the talks, many students expressed that they would no longer be "non-veg" or drink bovine secretions.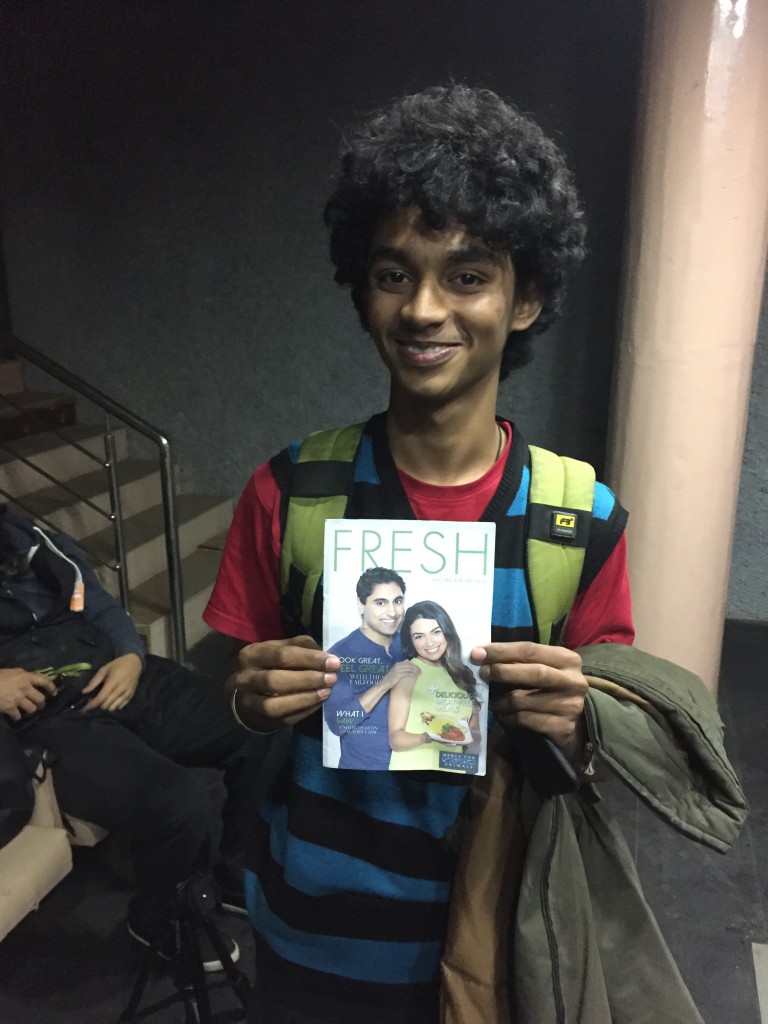 Our ultimate goal was to use this tour to set up a permanent dedicated activist presence for farmed animals in India, which was accomplished with the hiring and training of Pooja Rathor as Vegan Outreach's first India Outreach Coordinator.
We worked closely with the local group Federation of Indian Animal Protection Organisation's (FIAPO) Campaign Coordinator Shweta Sood and her extensive volunteer network. By the time our tour concluded–after only 10 weeks–we had reached over 133,000 people, mostly students, with the case for veganism.
The student interest was massive and hard to overstate with dozens coming back to talk and ask questions every day. Groups of 10-30 people regularly would form around us as we gave condensed, 10-minute speeches.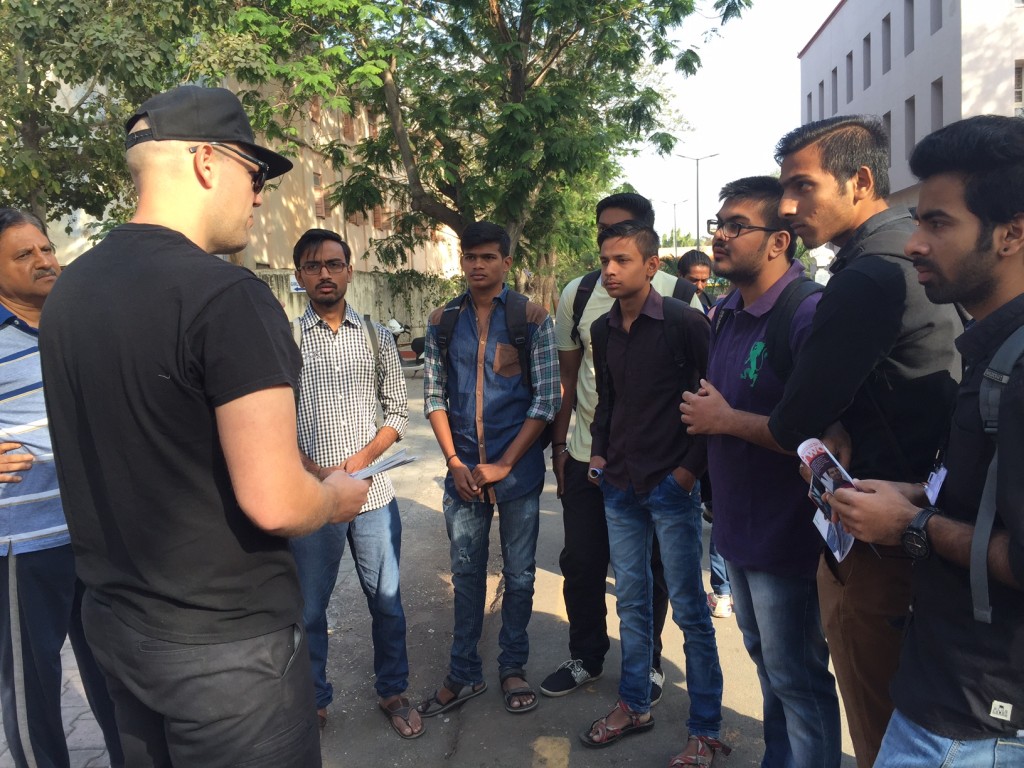 Readership rates in most places was sky high, and it didn't take long for us to start meeting students later in the day who told us they were moved by the booklet and would never eat animal products again.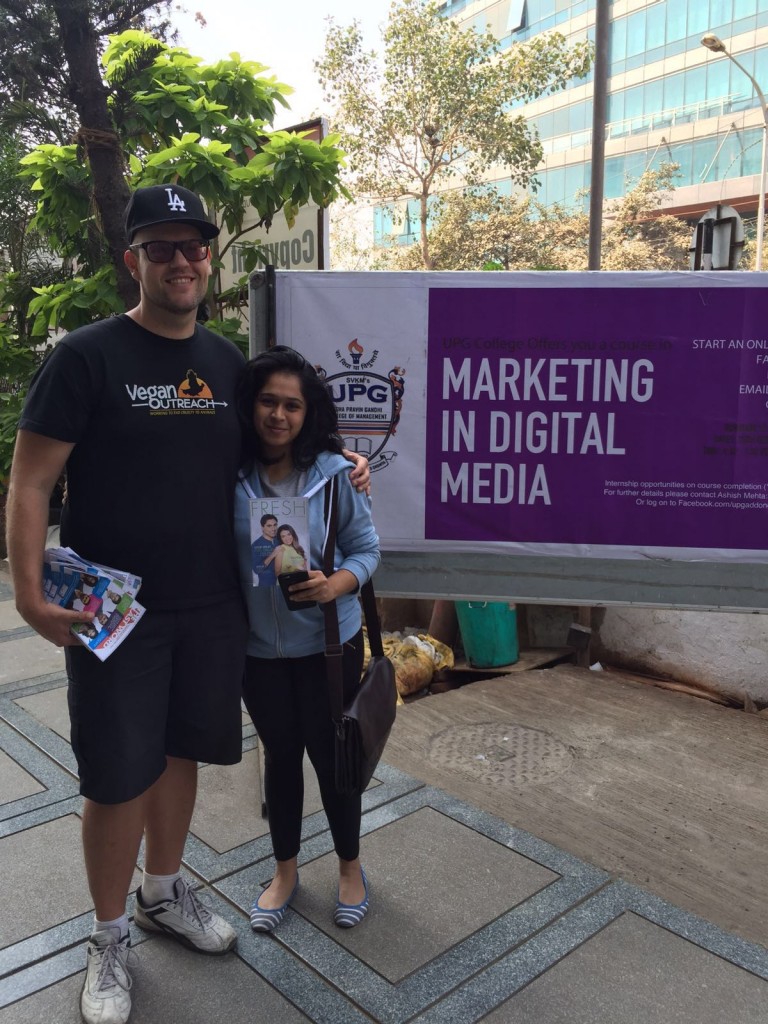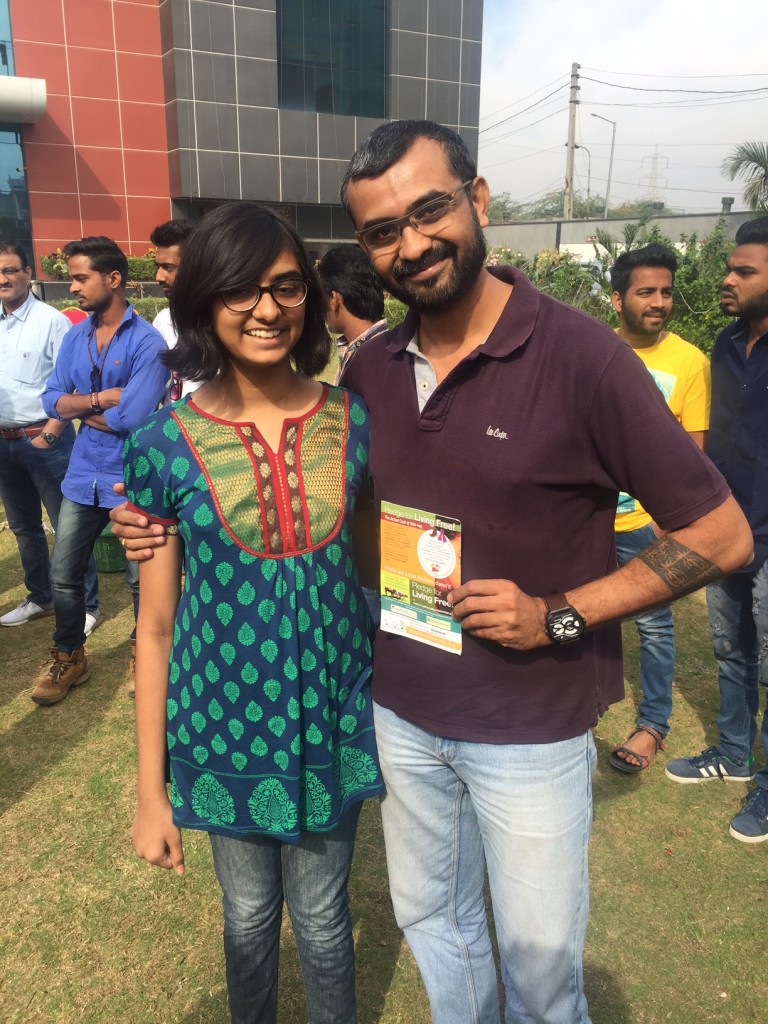 Many also asked for more booklets to show friends.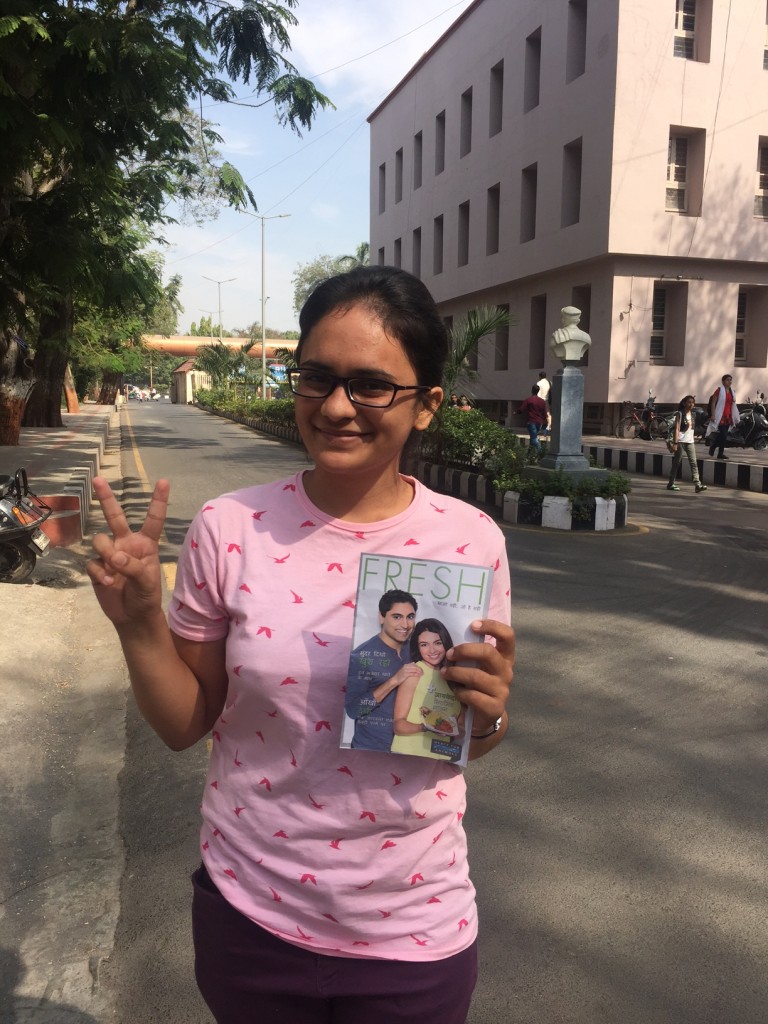 In nearly every city, activists who do direct animal rescue, such as Priyanka and Amit in Surat, decided to go vegan and many pledged to leaflet more. At the end of the tour, volunteer Tina let us know that she has been dairy-free for 10 weeks since hearing us give a seminar the first day of the tour in New Delhi.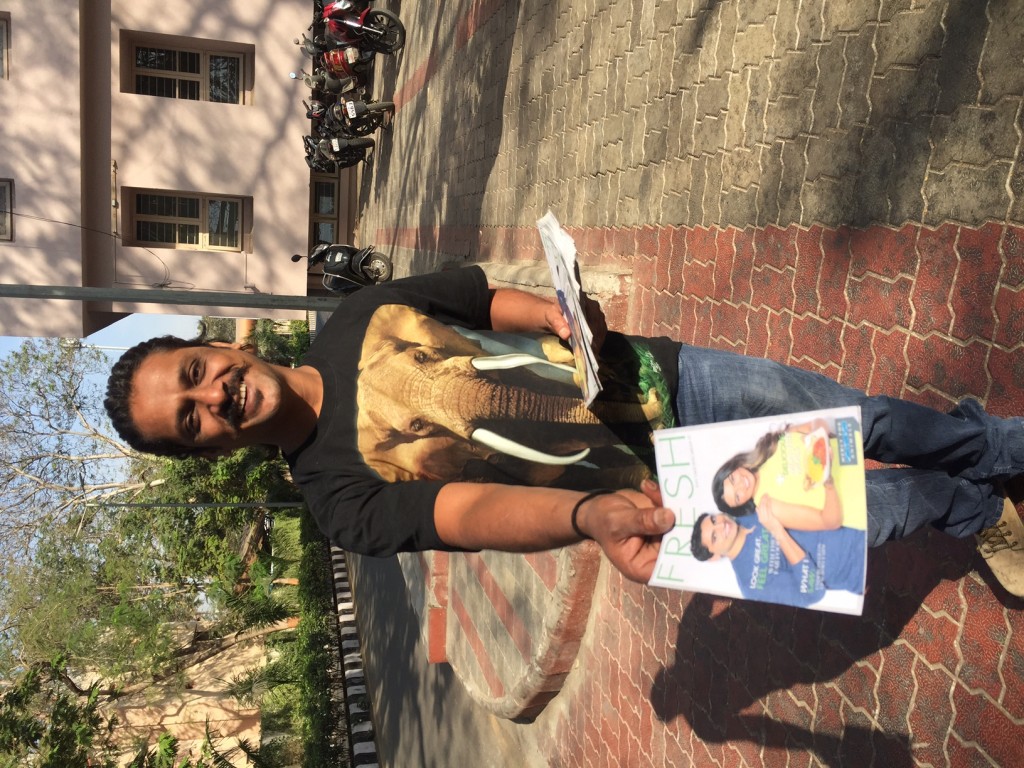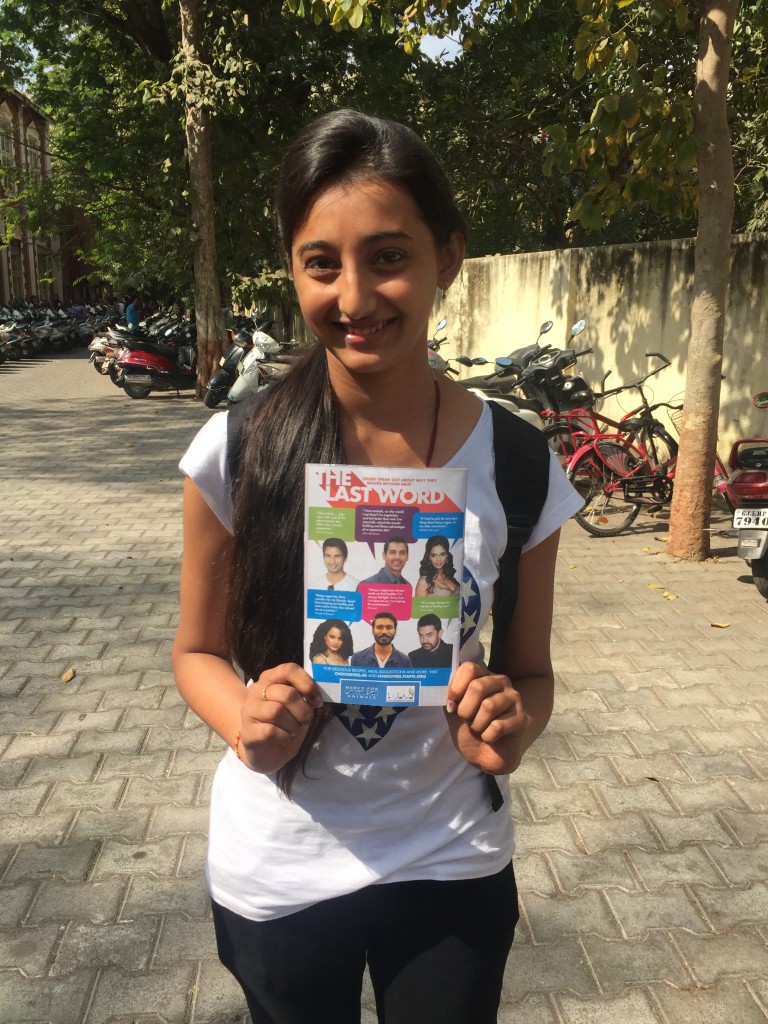 We would like to extend our sincerest thanks to every person in the Vegan Outreach family of members for making this animal saving extravaganza possible. We would especially like to thank Dan Phillips, who had the acuity to see that this was a region in need of our knowledge and experience, where we could play a big role helping to pave change. We'd also like to thank FIAPO, Shweta, and the countless volunteers who joined us leafleting and shared their warmth, enthusiasm, and early mornings with us.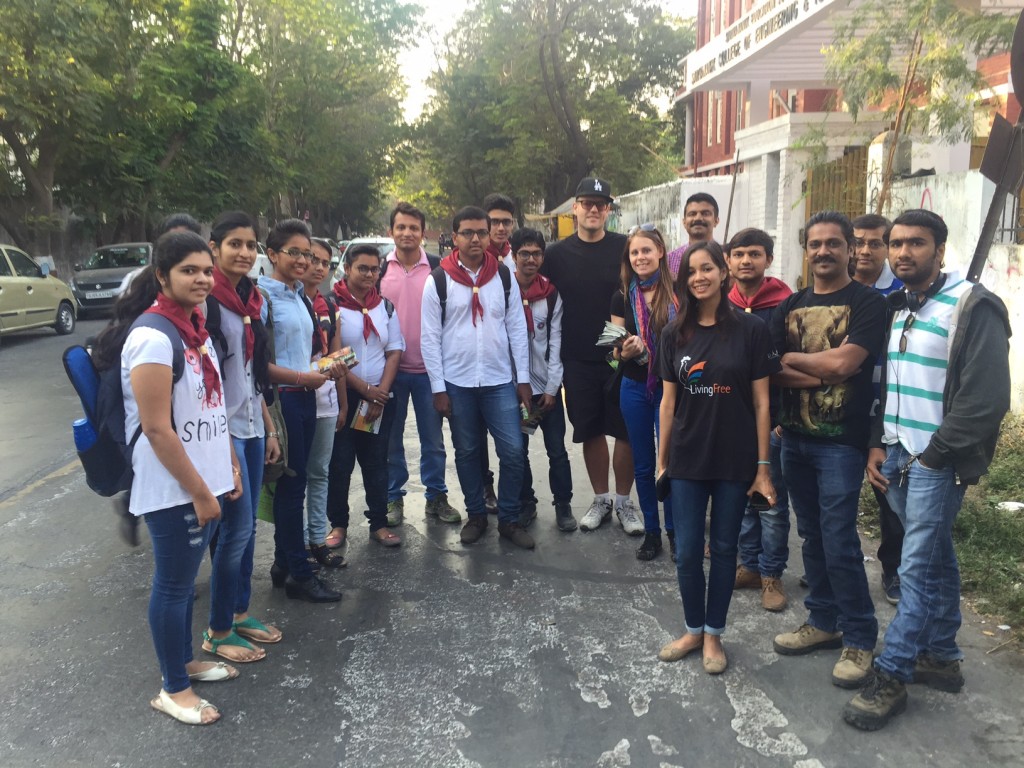 We would also like to thank VO board member Yvonne LeGrice, her husband David Hertel, and President Jack Norris for driving down to Los Angeles from Davis to welcome us home after our 22-hour return flight. What an amazing surprise–it was the perfect end to a great trip!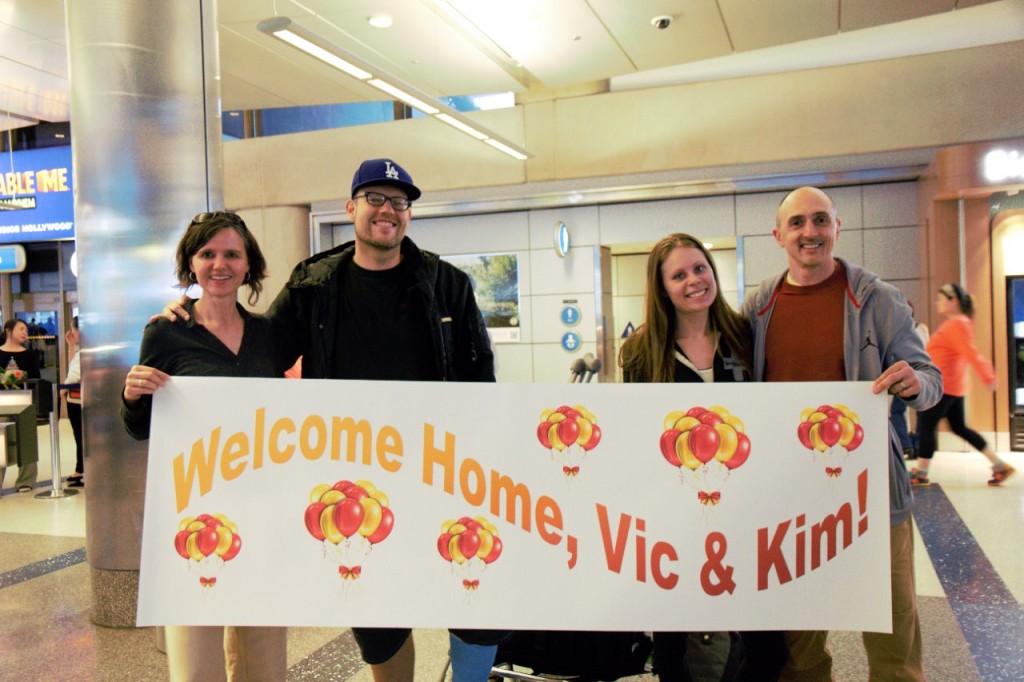 And lastly thank you to "Billy the Bull" in Varanasi who helped funnel foot traffic to Kimberly, helping us get the message out, and to the macaques in Jaipur for showing their support!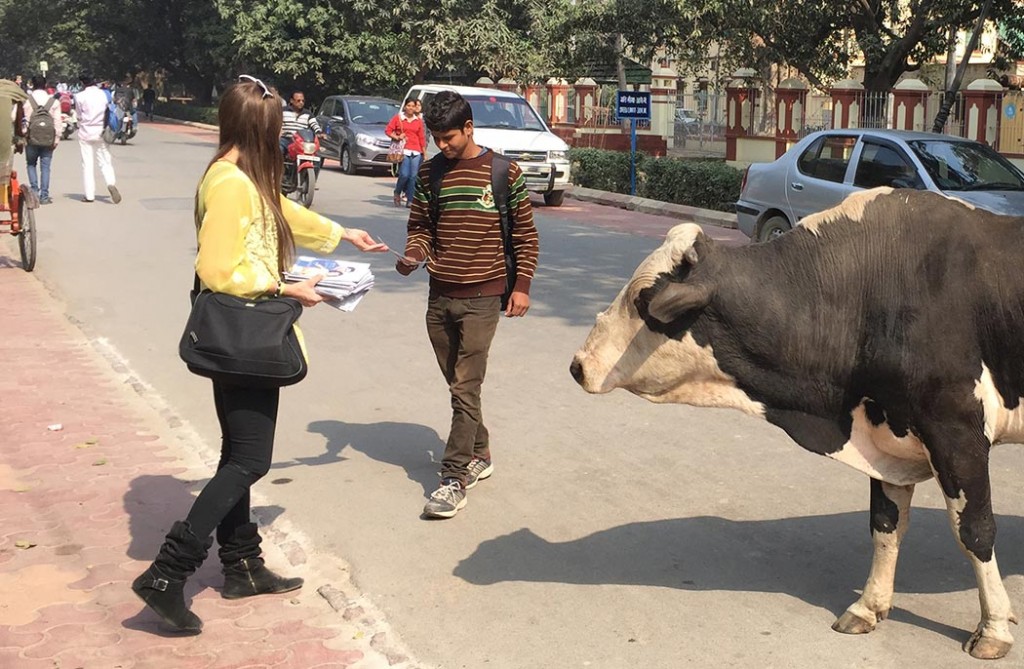 Here's a 45-second clip of Kim leafleting in India: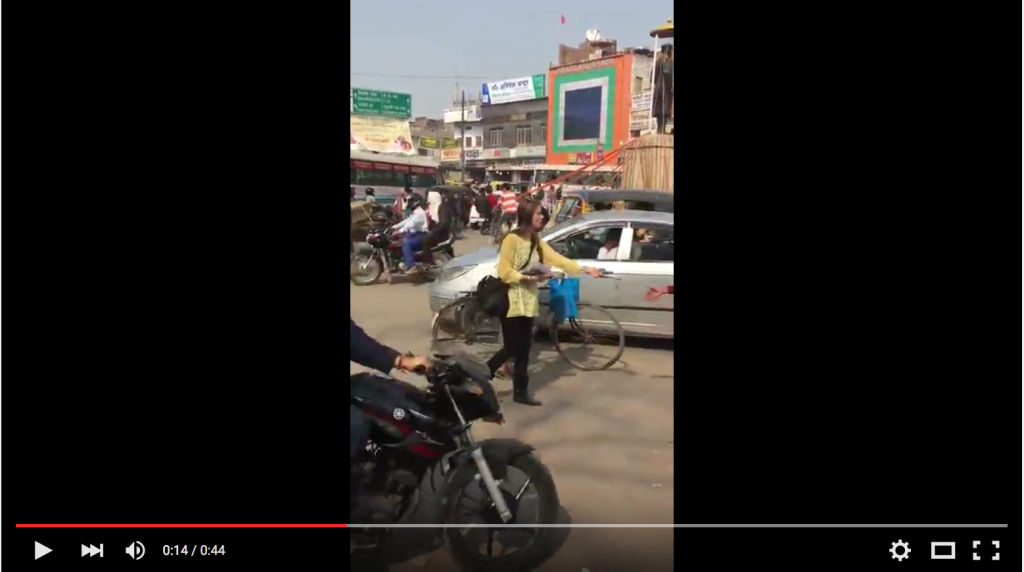 And here's a 4-minute interview with me: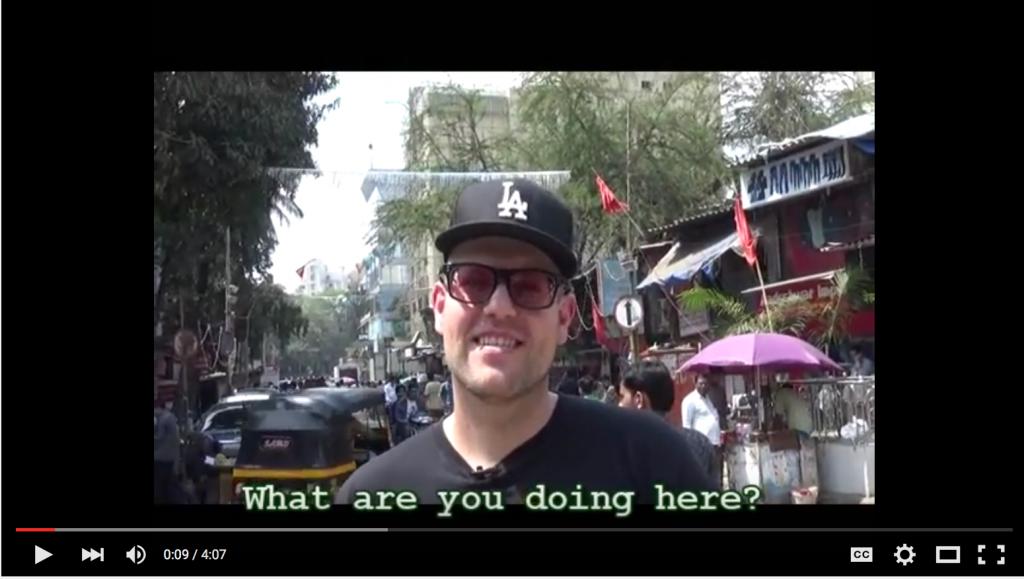 Special thanks to: Verhaen from the New Delhi Nature Society for your above and beyond help in Delhi and scheduling many talks; our adopted mother in India, Delhi volunteer leader Madhu Roy; Varda of FIAPO for all of your help with booklet design and pulling the tour together; Arpan of FIAPO for your insights and letting us stay with your family; Prashant and Puneet for joining us on tour and for booking transport; Sonal and family in Lucknow for coming to our aid and breaking taboo to take us in and to ace volunteer Abhishek; Joe Gonzalez and Sauraub for your help in Varanasi; Rucha in Jaipur; Team RAKSHA; Erika And Claire Abrams; Ashutosh and team and Animal Aid Unlimited in Udaipur; Gautam in Ahmedabad; Ari Nessel for giving us connections and the idea to visit the inspiring Gandhi Ashram; Subru and Mercy For Animals for all of the shipments, providing ammo and joining us; the unbelievable Team PRAYAS and Darshan in Surat, Aneeha, Darshana, Team Pune and so many others in many other cities.