Interview by Toni Okamoto
Margaret Chapman of The Plant Philosophy joins VO today to talk about vegan food! She is an Instagram superstar with over 174,000 followers — and we can see why, her food photography is amazing!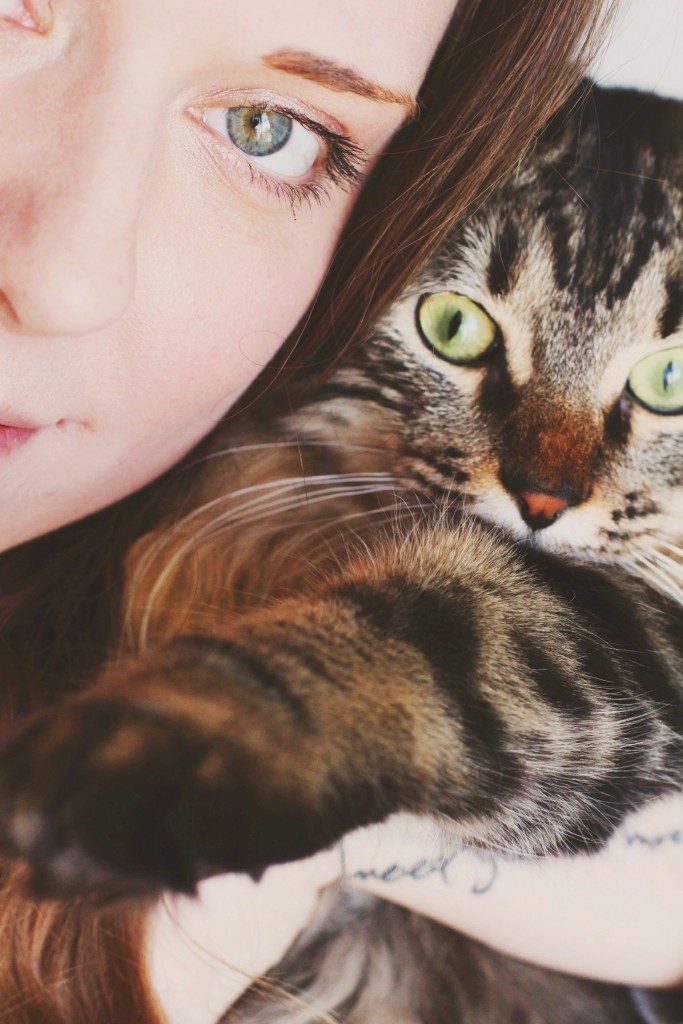 Margaret shares some of her tips in our interview below:
Where do you get your protein?
My highest sources of protein would have to be black beans, garbanzo beans and vegan protein powders. But I also get a high amount from hemp, chia and sunflower seeds. Smaller amounts are found in fruits and veggies, so I eat an abundance of those too.
What chain restaurant do you recommend if you're traveling or in a hurry?
Chipotle, hands down. It's found almost everywhere and they have so many vegan options for you to mix and match. My personal favorite is a Sofritas salad with brown rice, grilled veggies, pico de gallo, corn and salsa. You can eat anything there that isn't meat, cheese or sour cream. They still have so much to choose from, plus it's pretty affordable for the quantity they give you. A burrito bowl lasts me two meals and costs about $6.80 here in Texas.
How do you live without cheese or ice cream?
That's a trick question, because I don't have to! There are so many vegan alternatives today. I adore making my own cashew cheeze with just a few simple ingredients and the best ice cream I've ever had was coconut milk based. You can have your cake and eat it too, absolutely no restrictions whatsoever in today's society with the amount of vegan options.
Is it possible to be vegan if a person lives with family members who are not vegan?
Absolutely! I have a huge family, I was actually living with them when I first became vegan. They were supportive and understanding of my choices, so I had no issue. Now my husband and I live alone and he's not vegan, but we make due. All you need to do is focus on you, your needs and have a supportive family/partner that accepts that. Either way, you can make it possible all on your own if need be. There are so many like-minded people online. My Instagram community has become like family to me and supports this lifestyle wholeheartedly.
What easy recipe do you have to share with Vegan Outreach supporters who are interested in learning to cook veg foods?
Broccoli Wingz! They're the easiest thing and come together really quickly.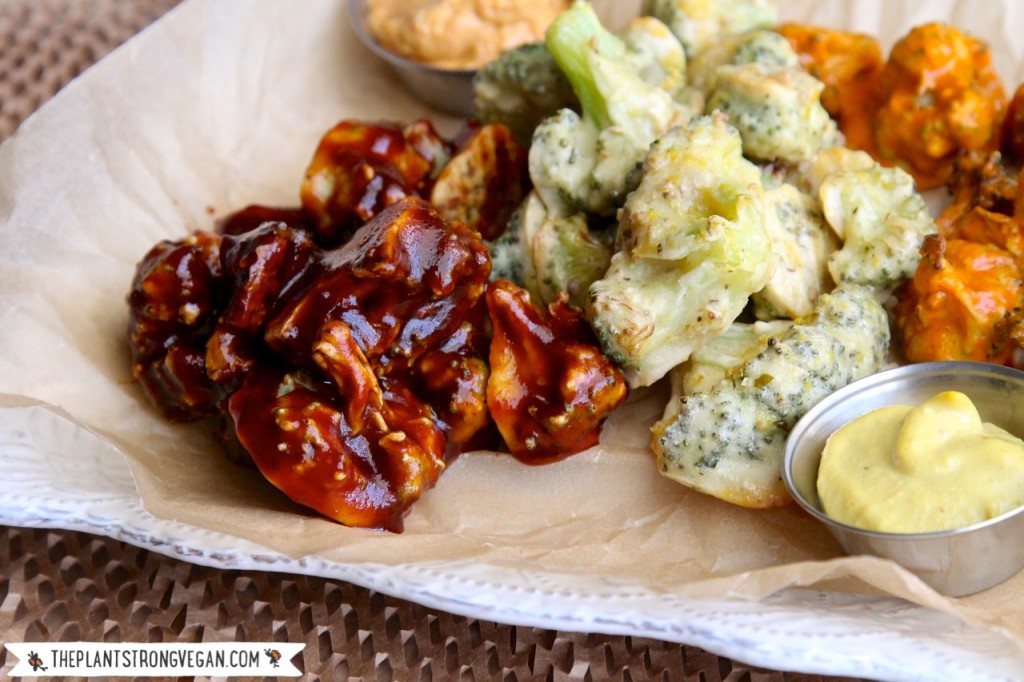 (Yields 1-2 servings)
Ingredients:
1 bag broccoli florets
1 cup flour (can also be gluten-free flour)
1 cup water, filtered
3 tbsp hot sauce (Sriracha is best)
2 tbsp nutritional yeast
1 tsp garlic powder
1 tsp onion powder
salt, to taste
black pepper, to taste
Directions:
Start by prepping your broccoli. I bought mine already in florets – so that was super handy. Just wash, dry and cut into bite-sized pieces. Measure and whisk together all your batter ingredients, it should be similar to pancake batter in consistency.
Preheat your oven to 445 degrees F.
Dip each floret and let the excess run off by tapping the side of your bowl. Lay flat on a parchment-lined baking sheet. Repeat till everything is coated. Bake for 20-25 minutes, flipping halfway through if you wish (not vital to do so though). Remove from the oven and toss in sauce of choice. I did BBQ sauce, garlic parmesan and a spicy mango chili sauce. All store bought, but the garlic parmesan was just Earth Balance buttery spread with garlic, nutritional yeast and salt.
Once coated, transfer back to your baking sheet and continue at 445 degrees F for another 5-10 minutes.
Serve hot with dipping sauce of choice. I went with roasted red pepper hummus and my cheezy sauce, recipe here.