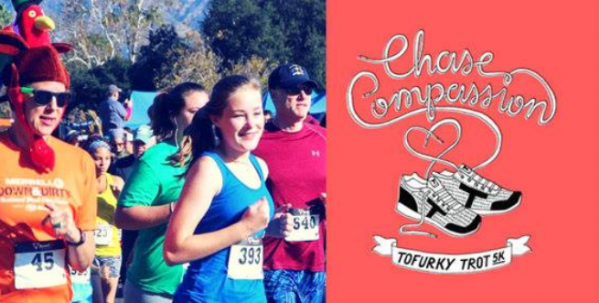 Thanksgiving can be a challenging time for vegans, but one of the joys of the season can be the coming together of other like-minded people to celebrate what amazing animals turkeys are, as well as eating delicious vegan food. The Los Angeles Tofurky Trot and Vegan Food Fest offers a chance for people to do both!
This year, the LA Tofurky Trot will be held on Sunday, November 12th, in Griffith Park. There will be a 5K run/walk, with Tofurky swag bags for all runners, and prizes for the first finishers, best costume, and the cutest dog.
After the Trot, there will be a Vegan Food Fest featuring some of LA's most beloved vegan food vendors, like Taqueria La Venganza, Charlie's Brownies, and Cocobella Creamery.
As if the Tofurky Trot weren't great enough, there's also a chance to help animals and win amazing prizes! Anyone can register for a fundraising page on Crowdrise, and all of the funds raised will support vegan organizations working to help animals and promote plant-based diets, with 20% of the funds benefitting Vegan Outreach.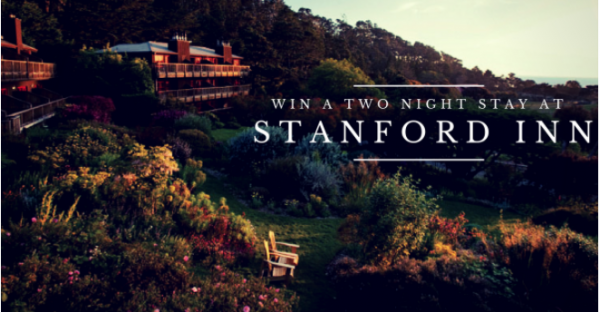 The top fundraiser will win a two-night stay at the legendary vegan eco-resort, Stanford Inn by the Sea. The prize includes two breakfasts and two dinners at the resort's award-winning vegan restaurant, The Ravens. The runner-up will win a prize pack and a two-year subscription to VegNews magazine.
Register for the Tofurky Trot before it sells out, and start fundraising to help the animals.
Thank you, and happy trotting!