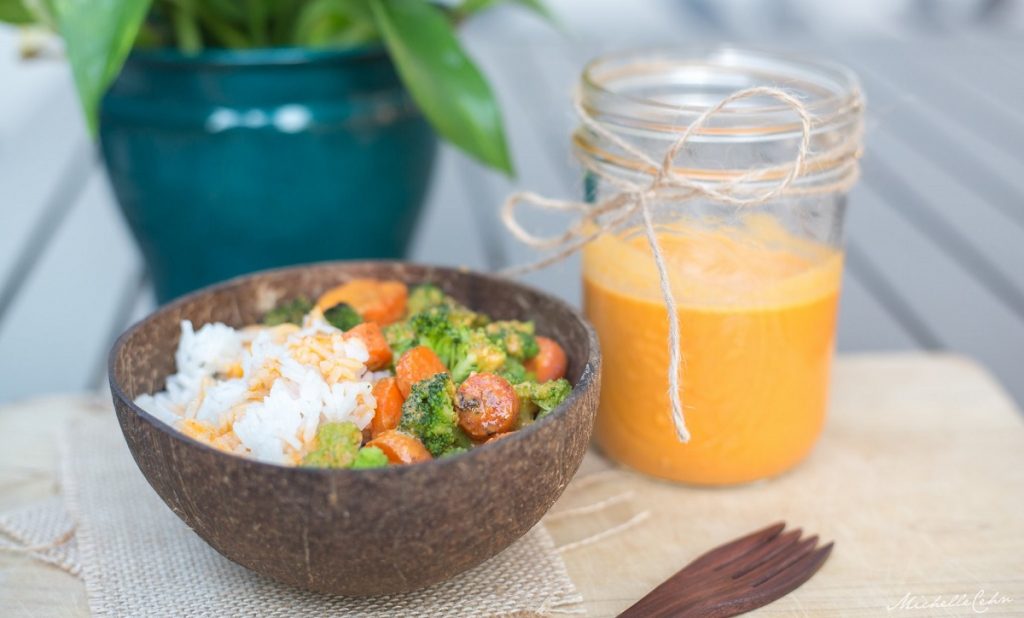 This "cheater" panang sauce comes together in a flash and is delicious over Asian noodles or stir-fries with rice. Because it's so rich, it can just be served with steamed rice and vegetables—it adds so much flavor and depth!
Ingredients
1 can—approx. 14 oz—coconut milk, full fat
¼ cup plus 2 tablespoons coconut sugar
¼ cup red curry paste
¼ cup natural peanut butter, smooth
2 tablespoons coconut oil
4 large cloves garlic, peeled
1 teaspoon grated lime zest
1 teaspoon sea salt
Directions
Place all of the ingredients in a blender and process until smooth and emulsified.
Recipe Tips and Variations
Store in an airtight container, refrigerated, for up to two weeks. To serve, simply reheat over low heat until warm.
This recipe is provided by vegan chef Tess Challis and is shared from her cookbook Radiant Health Inner Wealth.
You can find more vegan recipes, cooking classes, and more on Tess's website. Also be sure to check out her books and cookbooks!