By Wendy Gabbe Day, Guest Contributor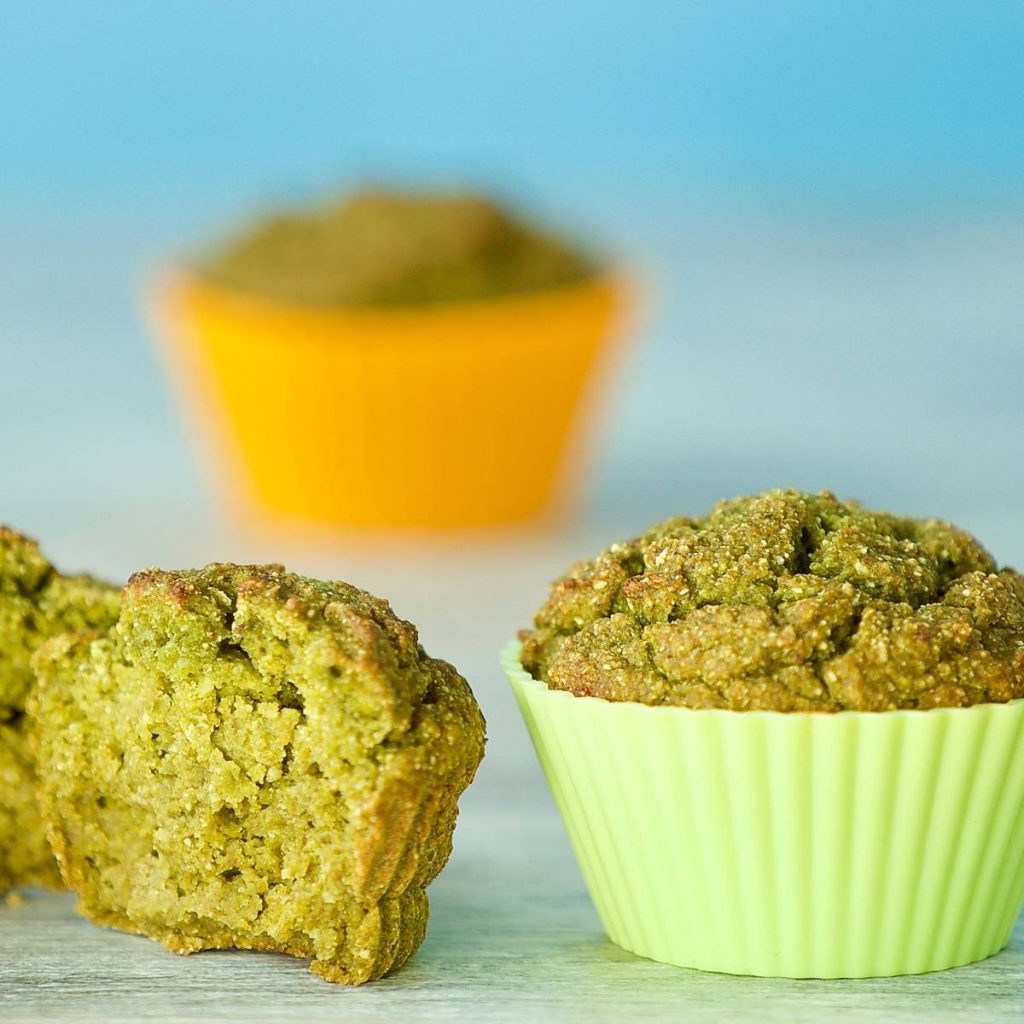 Raising Vegan Kids—Snackin' on Greens!
These muffins are moist, delicious, completely fruit sweetened, and very green! What a fun and easy way for the whole family to pack in some extra veggies. Each muffin has a solid ⅓ cup of spinach, and you can't even taste it!
If your muffins are coming out dense, try checking your baking powder freshness. Combine 1 teaspoon baking powder with ⅓ cup hot water. The mixture should bubble vigorously. We figured this out the hard way, after baking a batch of muffins and wondering why they turned out so dense. A quick trip to the store for some fresh baking powder remedied the situation. Happy green muffin making!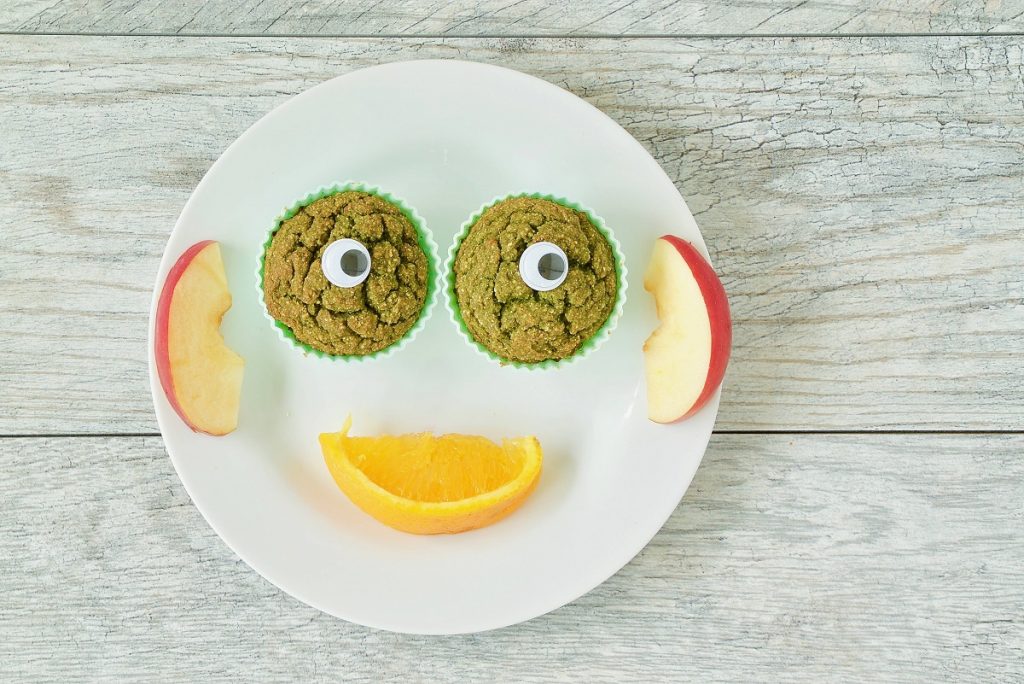 Magic Green Muffins
Yields 12 muffins.
Ingredients
1 cup rolled oats—or oat flour
1 cup coconut shreds—or coconut flour
1 cup whole spelt flour
1 tablespoon baking powder
½ teaspoon salt
1 ½ cups water
1 cup dates—pitted
1 ripe banana
1 tablespoon vanilla
4 cups spinach—chopped and packed
Directions
Preheat the oven to 350°F.
Lightly oil a 12-muffin tin or use silicon muffin cups.
Blend the rolled oats and coconut shreds in a blender, or use already prepared flour.
Mix the flours, baking powder, and salt in a bowl.
Place the remaining wet ingredients—except the spinach—in the blender and blend until smooth.
Toss the spinach in the blender with the wet mixture and blend until smooth.
Thoroughly mix the wet ingredients into the dry ones.
Fill muffin cups and bake 30 minutes, or until a toothpick inserted in the center of a muffin comes out clean.
Let muffins cool thoroughly.
Recipe Tips and Variations
I enjoy blending coconut shreds and rolled oats in the blender to create fresh homemade flours. However, feel free to buy commercially ground flours. As such, I'd suggest adding an extra ¼ cup of water as commercially ground flours are finer and absorb more liquid.