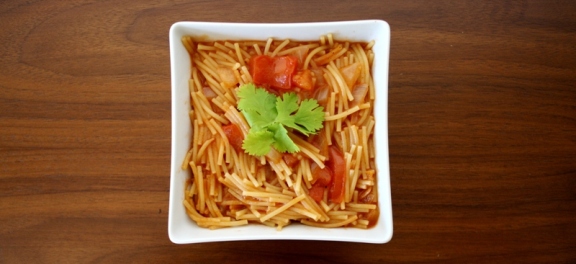 By Toni Okamoto
Here is a quick and easy recipe for the "sopa" my grandma used to make for me. It's a Mexican pasta dish spiced with cumin and it's very, very delicious! It also happens to be extremely inexpensive, this recipe was only $1 to make!
Thanks to my Mom for donating this recipe.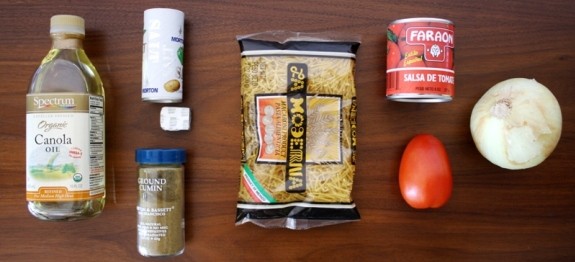 Ingredients:
1 package Mexican fideo
1 small can tomato sauce
1 roma tomato, diced
1/2 yellow onion, diced
1 tbs ground cumin
3 cups veggie broth (I used one bouillon cube dissolved in three cups water)
Directions:
In a medium pan, saute the onions and fideo noodles over medium-low heat until the noodles become a very light brown (1-2 minutes). Make sure to monitor closely to avoid burning.
Add broth, cumin, tomatoes, and tomato sauce and stir well.
Bring to a boil, then reduce heat to low and let simmer for 10 minutes, or until noodles have softened and there's a thicker consistency. Enjoy!