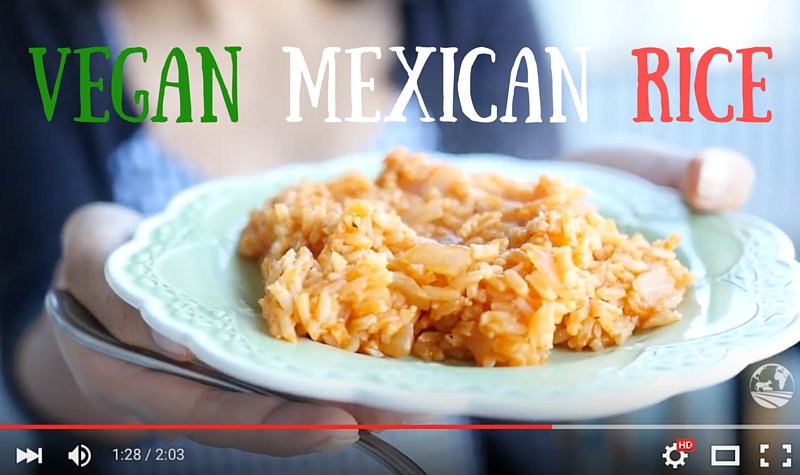 (click image to play video)
By Toni Okamoto
This is hands down my favorite recipe EVER!
Ever, ever! It's practically free to make, it's really low-effort, and you can spice it up with either corn/ peas/ minced potatoes/ chopped cilantro/ diced tomatoes/ etc., or you can eat it plain like I do in the video.
The recipe was inspired by my mom, who likely learned it from my grandma. Both women are very deeply rooted in their Mexican cultural foods, so I was a little hesitant to share with her my veganized version. To my surprise, she loved it — and so did the rest of my family!
Mexican Rice was the first recipe on my blog Plant Based on a Budget, and you may also recognize it from our Guide to Cruelty-Free Eating. It's been very well-received, and I hope you decide to give it a try. If you do, let us know what you think in the comments below!