We are very excited to introduce our new version of Compassionate Choices!
Compassionate Choices is our main booklet for non-students – the pictures and content are tailored to an older audience. A number of the pictures in this version were tested and found to be appealing or provoke sympathy for the animals.
We hope you will like the changes!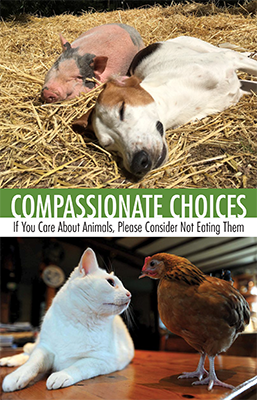 Order print copies.
To view all of our available booklets, click here.