By Josie Moody, VO Office Manager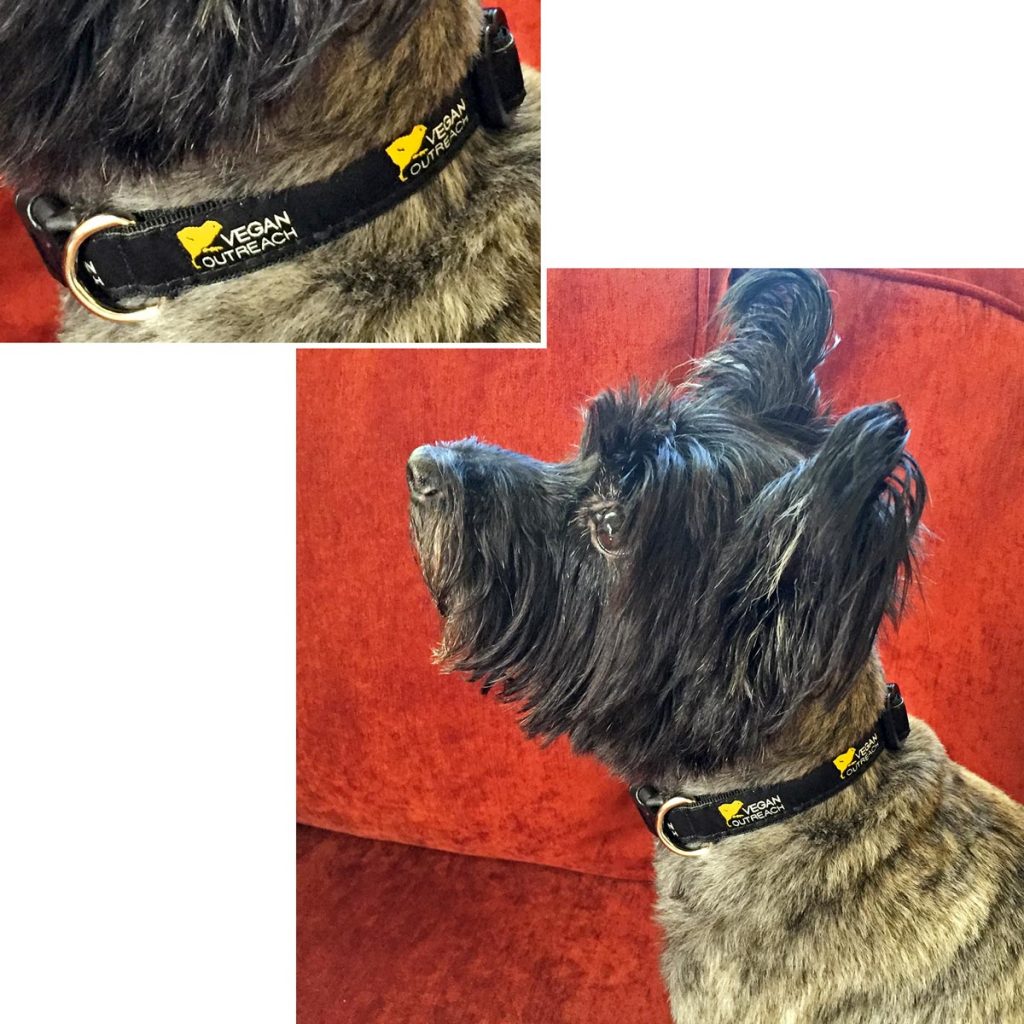 They say dogs are a man's—or woman's!—best friend, and here at Vegan Outreach we consider ourselves a best friend to animals. Our new collar combines the best of both worlds! Show your favorite furry friend how much you care about all animals by ordering one here today!
The VO collar is:
black synthetic webbing with woven VO logos;
includes side release buckle, slide adjuster, and D-ring hardware;
3/4″ wide and 12″ to 20″ long (size medium);
made in the USA;
$12, plus shipping.
(A very special thanks to our adorable model, Tiger!)