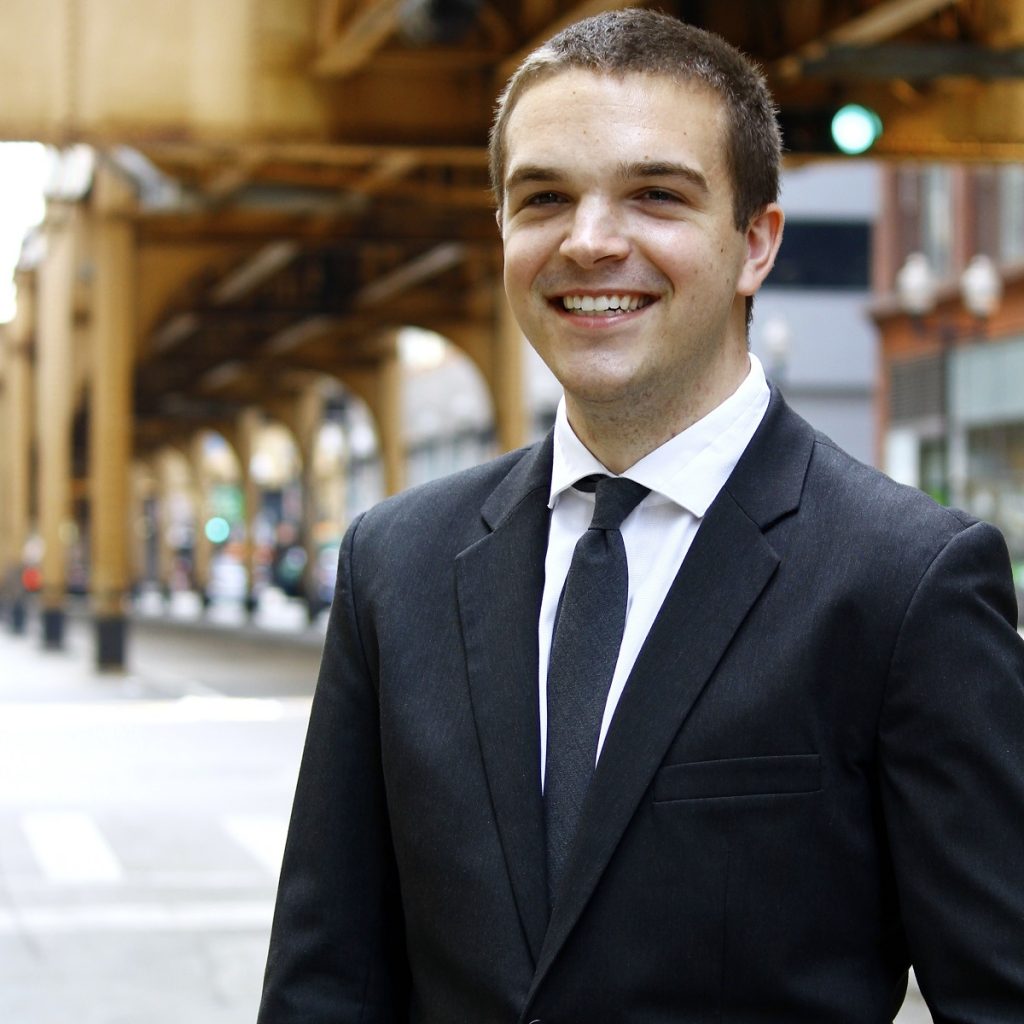 Continuing our series of activist profiles, today we'll get to know Sean Hennessy. Sean may be new to leafleting, but he's quickly becoming a pro! In the newly created position of Greater Ohio Outreach Coordinator, Sean has already passed out 12,385 leaflets at 15 different schools. Sean went from being a mentor with VO's Vegan Mentor Program to having a full-time job of saving animals. Let's hear how he did it!
Where are you from and where do you live now?
I grew up near Chicago, IL in a sleepy little town called Riverside. I currently live in Columbus, OH.
What got you interested in animal rights and veganism?
I've always loved animals, but I used to love meat too. Then the summer before I started college, I was eating a chicken sandwich at home when I started thinking in depth about how that slice of meat was at one point part of a cute little baby chick. It seemed disgusting—I spat it out and went vegetarian that day.
About five months later, I realized I didn't need eggs or dairy products either. Most egg-laying hens and dairy cows are slaughtered well before the end of their natural lifespan just for the sake of profits, which is pretty messed up and something I don't want to support with my money.
In college, I joined my university's animal rights club and I've been an advocate ever since. We can live healthy and more ecologically sustainable lives on a delicious and affordable plant-based diet.
How did you get involved with Vegan Outreach and leafleting?
I got involved with Vegan Outreach when I became a mentor in the Vegan Mentor Program during grad school.
It's a great program and I really enjoy helping people shift towards a plant-based diet. I dove into leafleting while volunteering with groups like Mercy For Animals and writing my master's thesis on the impact of vegan leafleting.
I received $4,700 in funding from my university's student sustainability committee for a randomized controlled trial where I designed and printed two versions of my own leaflet. I gave people incentives to take a baseline survey, as well as a follow-up survey that investigated whether they reduced their consumption of animal products within three weeks after receiving a leaflet (as compared to a control group that didn't receive a leaflet).
Do you have a favorite leafleting moment to share?
When I was leafleting at Wright State University in Ohio, one student told me he was trying to eat vegan, but wasn't sure how to get enough vitamin B12. I explained that because vitamin B12 is generated by bacteria, the most efficient way to get it is from a supplement—rather than slaughtering an animal to get B12 from meat, for example.
I also told him about the specific supplement I take. He was genuinely grateful that I took a minute to speak with him, so it made me realize that not only are we inspiring new people to go vegan, we're also helping current vegans stick with their diet.
What do you do for fun when you're not leafleting?
I like to hang out with friends and watch TV.
Do you have anything else you'd like to add about leafleting?
Don't hesitate to contact Vegan Outreach if you're interested in volunteering with one of our staffers when they come to your town for leafleting!
And in the meantime, you can also order your own leaflets on the VO website for a small suggested donation.
What is your favorite vegan food product?
Gardein's Ultimate Beefless Burger! They're so good!