By Alex Bury, Organizational Development Consultant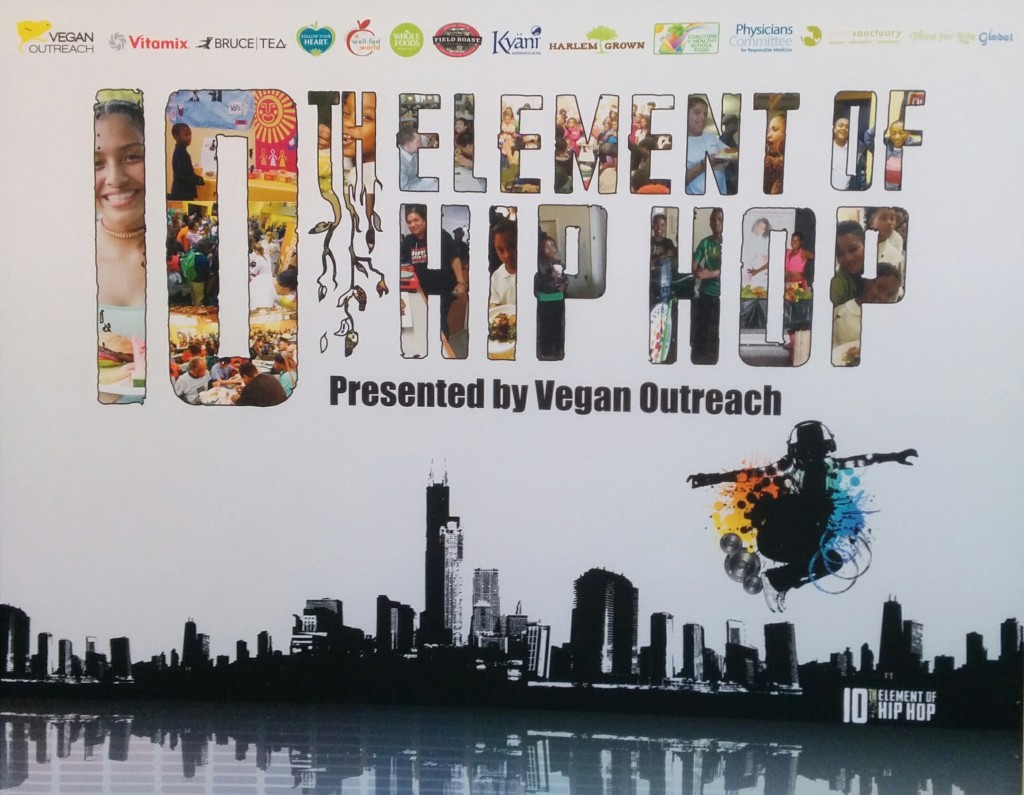 I've been a donor and volunteer to Vegan Outreach for many years, and that includes my biggest volunteer project of all, being married to the Executive Director, Jack Norris! Let's just say he's a work in progress.
This year I started consulting and my main client is Vegan Outreach. I do mostly fundraising work, but I'm also an expert when it comes to hip hop. OK, maybe not. But I have been learning about it when I'm not listening to Broadway musicals.
Vegan Outreach teamed up with Keith Tucker of the 10th Element of Hip Hop to help him bring vegan food to the hip hop world. Hip Hop traditionally had 9 elements of cultural expression and Keith wanted to add a 10th—Health & Wellness—based on vegan eating. A powerful idea.
On April 21st, Jack and I were lucky to see it all come to fruition! Keith hosted the 10th Element of Hip Hop Awards Ceremony in Harlem, New York City. VIP's like John Salley, Easy AD, Styles P, and Stic.man were there in person to sign the declaration.
It didn't really hit us that we were watching history be made until we were sitting in the auditorium at the awards ceremony. It was very exciting, and gave me a boost of optimism for the future!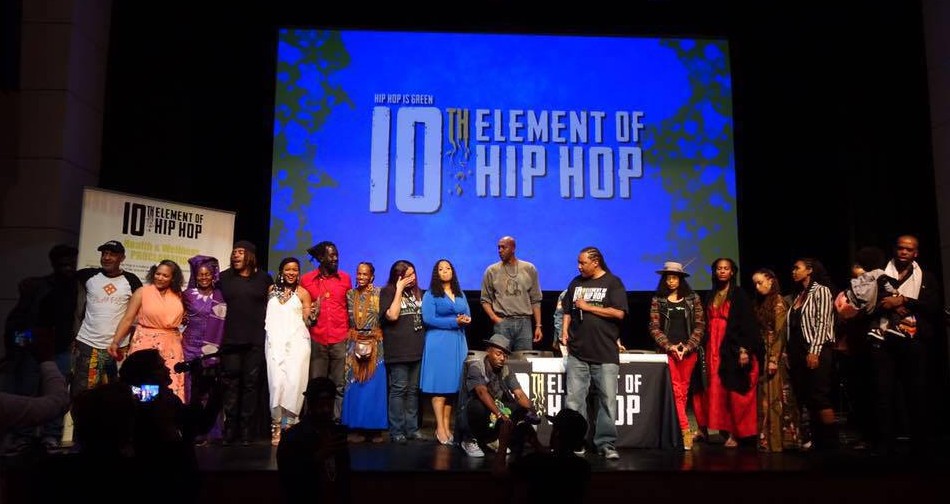 Later that day Keith, Chef Ariel Bangs, Chef Chandra, and a host of volunteers put on a Green Dinner at a public school a block away.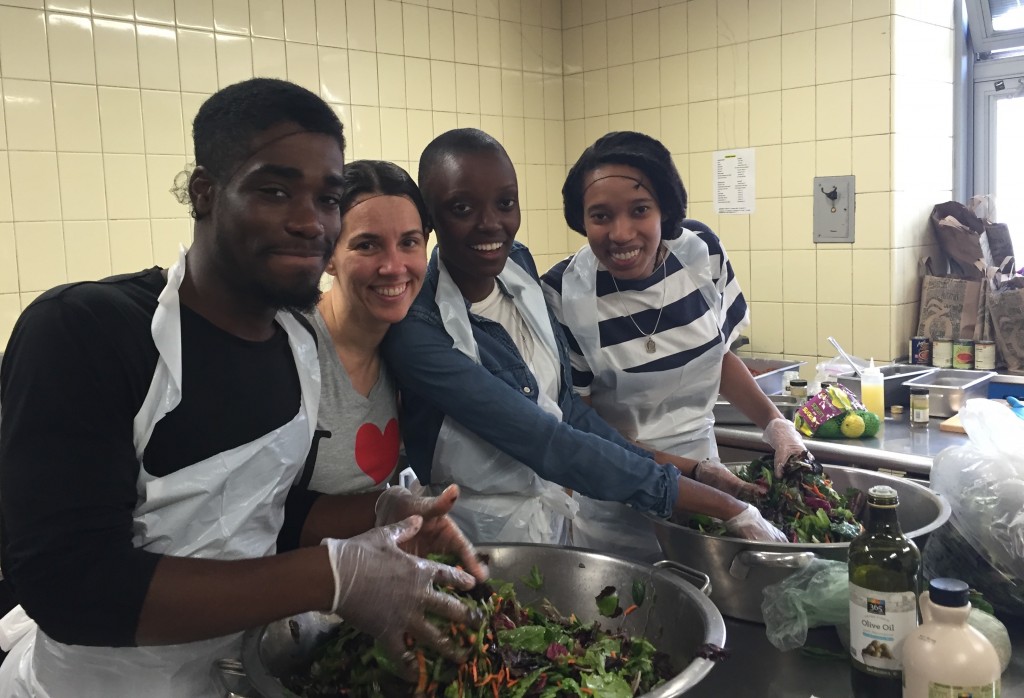 They served vegan tacos, chili, fruit water—no soda at this dinner!—and a delicious salad to a big school dining room full of kids, parents and teachers.
Jack and I prepared fruit waters and helped serve. It was pretty cool to have people coming up to me wanting seconds. I asked one kid, "Have you ever had vegan food before?" He said, "No, but I want more!
The night ended with a small concert for the kids—Hip Hop artists dancing on stage with little ones, while we handed out Vegan Outreach leaflets to the grown-ups.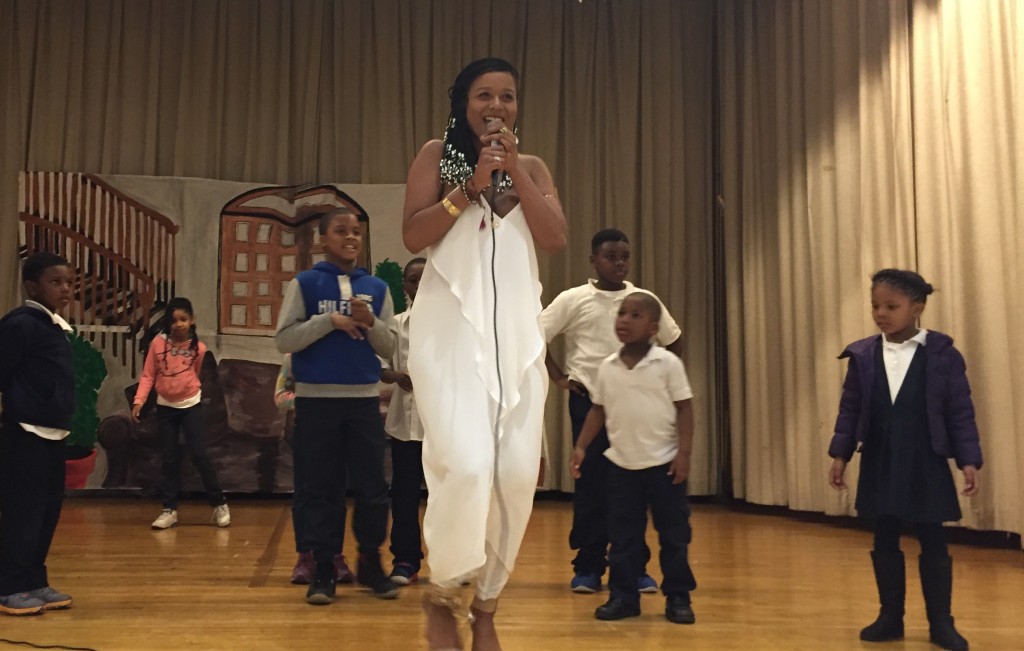 A lot of parents asked for 2nd and 3rd booklets to share with others. Vegan Outreach excels at getting vegan info into the hands of young people who are open to change.
VO started leafleting 20 years ago and they've handed out over 20 million booklets to date. They're still going to the schools in remote areas—hello, Wyoming! The Green Dinners are a perfect complement with a deeper touch—each person who gets a leaflet also gets to taste vegan food and talk to vegans. All of this outreach combined with the thriving Vegan Mentor Program—created to try and stop veg recidivism—makes for a stronger movement over all.
If you're like me, you often get angry about animal abuse and sometimes you might feel a sense of hopelessness. Getting involved with VO is the best way to counteract those feelings!
Thanks to the *amazing* donors who made the Hip Hop events happen, who volunteered, and who keep VO going strong year after year. You know who you are and we love you!
If this outreach inspires you to give more, please consider giving to Team Vegan—your donation will be doubled if you give before June 30!