By Lisa Rimmert, VO Director of Development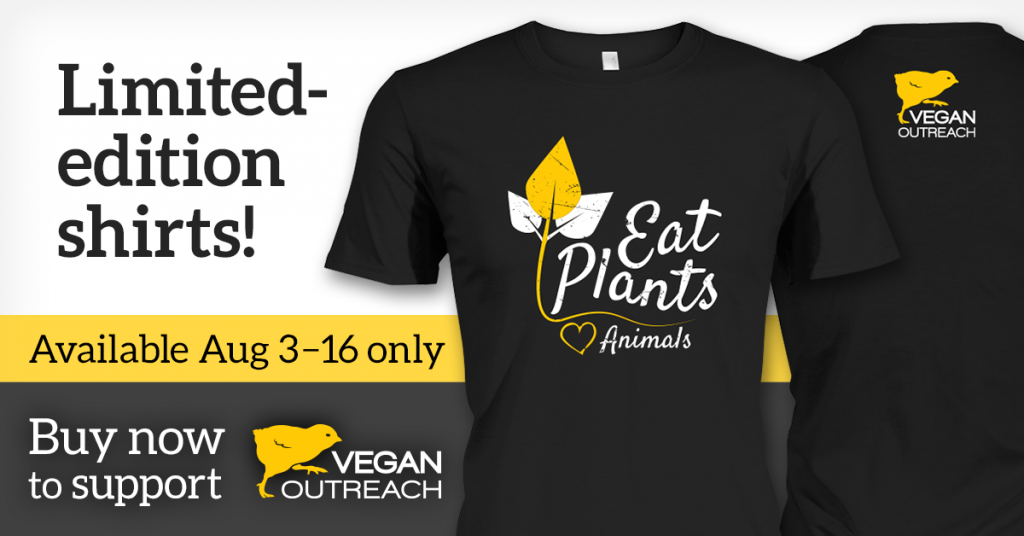 If you're like me, you love wearing shirts with vegan messages on them.
They are great conversation starters, inspiring discussions about vegan eating with people you wouldn't otherwise meet. I've had plenty of positive interactions, as well as a few funny ones—like when an airport TSA agent tried to convince me that fish are vegetables.
Now, for a very limited time, you can start your own conversations with this unique design that states "Eat plants, love animals." And the best news is that every purchase supports VO's work to end violence toward animals!
These shirts are only available for one more week—from now until Tuesday, August 16. Buy now and be one of the only people to sport this one-of-a-kind design!  Thank you!