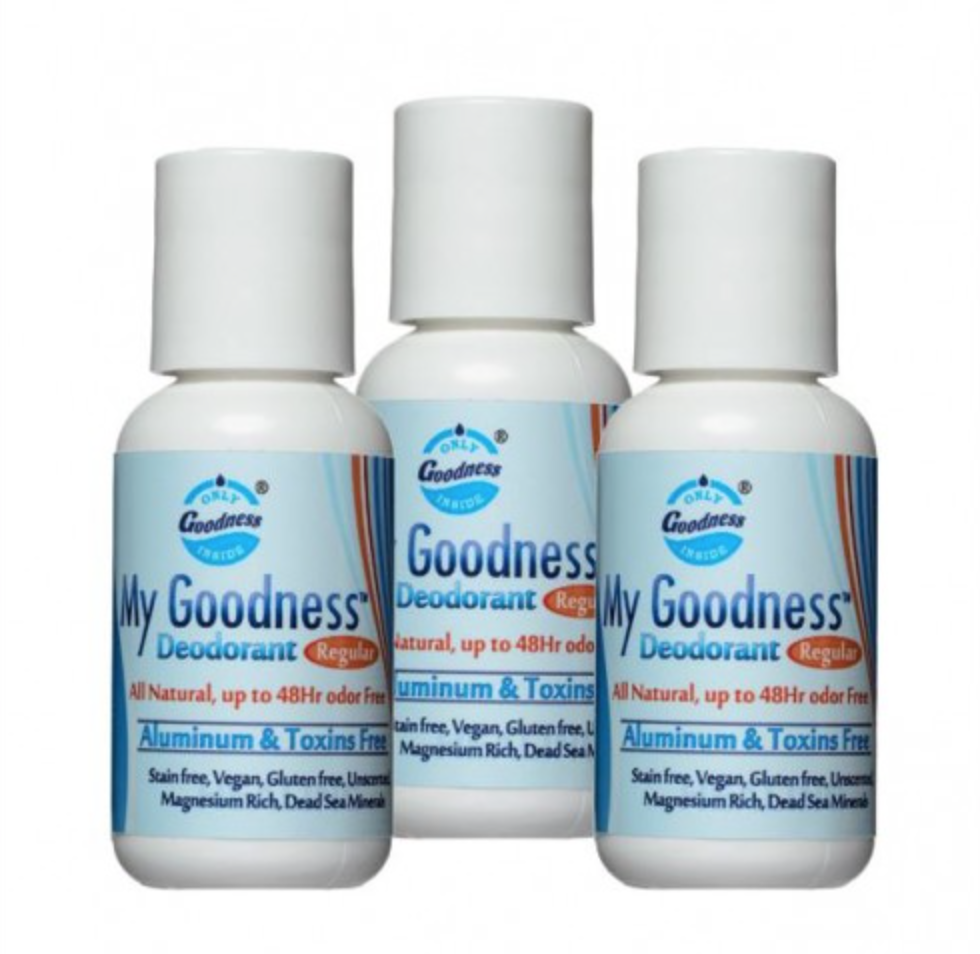 By Josie Moody, VO Office Manager
Let's just get straight to the point: I have issues with deodorant. After all, you're talking to the person who accidentally used bug spray on her underarms for a month because she mistook it for Burt's Bee's Herbal Deodorant. (I can't be the first person who has mistaken the two with their practically identical packaging!) Other brands of natural deodorants left my underarms peeling, and once my husband actually bought me deodorant himself because he was tired of me smelling like Old Spice when I chose to use up an unwanted deodorant of his rather than spend money on a new one.
When I was asked if I wanted to review a deodorant for the blog, I'll admit, I didn't necessarily have high expectations, but I was willing to give it a try, and honestly, I'm glad I did! I loved this deodorant immediately. At this point, I've been using it for over two weeks and it still works great. The packaging says it works for up to 48 hours, and owner Dina Soker told me that she's heard of people using it for up to five days without showering in between and that it still worked well. Lucky for my office mates, Jack and Alex, I won't be testing that hypothesis.
This deodorant is a lotion versus a solid, which threw me off at first. I thought I might dislike applying a liquid, but after the first or second time I got used to it. Only Goodness Inside! also offers a sponge applicator for those who prefer to apply it that way. As a person who wears black almost exclusively, I am also happy to report that no residue was left on my clothing, either.
Straight talk: I did have sticker shock when I went to their site and saw how much each container cost. I asked Dina about this, and she explained that a lot of the inexpensive deodorants are full of cheap fillers, palm oil, and other chemicals I'd prefer not to put in my armpits.
On the other hand, Only Goodness Inside! deodorants are true to their name.  They are certified organic, made with non-GMO ingredients, contain Dead Sea minerals imported from–you guessed it–the Dead Sea, and most importantly to me, are gentle and effective! They are also unscented, but if you prefer your deodorant scented you can either add your favorite essential oil to the mix, or order yours to include one of their tailor-made scents.
This is a quality product, and while I know it's not something everyone will want to or be able to spend a higher amount of money on, I want to let you know about the various vegan options for underarm care.
If you order before February 16th, you'll get 25% off their Deodorant Essentials Pack when you use the code LOVE16. They also encourage you to sign up for their e-newsletter to regularly receive coupons and other offers–and every package you buy comes with a coupon to use toward future purchases!
Now if you'll excuse me, I'm going to the gym to put this product to work.