By Toni Okamoto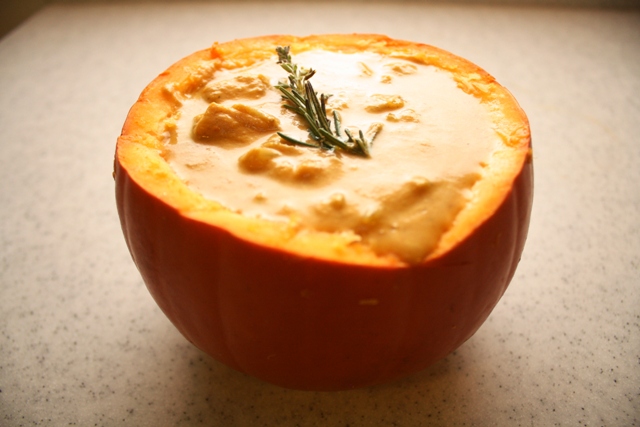 Fall is here, and we want pumpkin everything! All day, every day!
Here's a great savory dish to get you feeling festive.
Pumpkin Curry
Yields 2-3 servings.
Ingredients:
1 yellow onion, diced
2 teaspoons olive oil
2 cups vegetable broth (or 2 bouillon cubes in 2 cups water)
1 can coconut milk
1 15 oz can pumpkin
2 teaspoons cumin
2 teaspoons curry
Pepper, to taste
1 package extra firm tofu, cubed
Your choice of veggies
Directions:
In a large pot, sauté the onions in the olive oil until onions become translucent.
Add remaining ingredients and stir well to combine. Simmer over low heat for at least 15 minutes, stirring occasionally.
Serve over rice and enjoy!