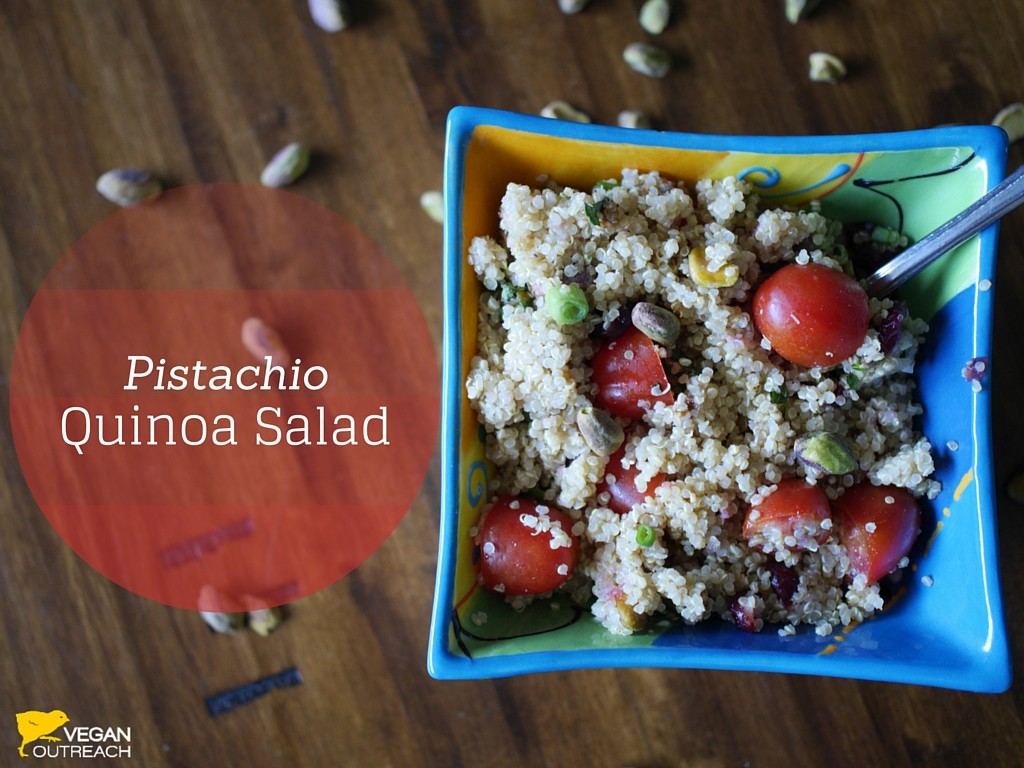 By Toni Okamoto
National Pistachio Day was February 26th and inspired me to make this Quinoa Pistachio Salad. I was meal prepping for a weekend dance intensive and this turned out to be the perfect meal! It was protein-packed, light, and helped me sustain my energy. Give it a try!
Ingredients:
2 cups vegetable broth
1 cup quinoa
3 tablespoons olive oil
1/2 cup coarsely chopped mint leaves
1/2 cup dry-roasted pistachios, unsalted
1/2 cup dried cranberries
1 scallion, thinly sliced
handful of grape tomatoes, halved
1 lemon, juiced
1/2 teaspoon lemon zest
salt and ground black pepper to taste
Directions:
Bring the veggie broth to a boil in a saucepan over high heat. Add quinoa, reduce heat to medium-low, cover, and simmer until the quinoa is tender and the liquid has been absorbed, about 13 minutes. Stir in olive oil; fluff quinoa with a fork. Set aside to cool slightly.
Stir mint, pistachios, dried cranberries, scallion, grape tomatoes, lemon juice, and lemon zest. Season to taste with salt and ground black pepper. Enjoy!