By Brenda Sanders, VO Community Engagement Coordinator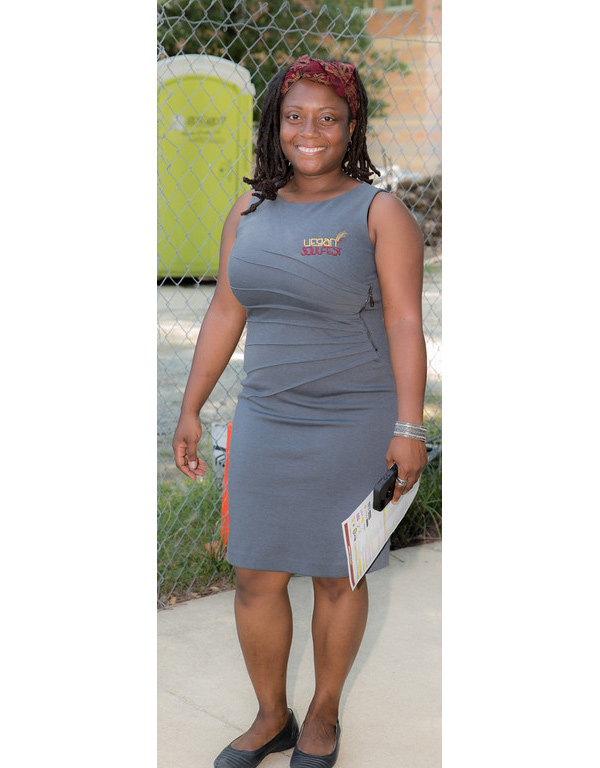 It's been more than a week since this year's 3rd annual Vegan SoulFest and I'm finally starting to feel like myself again.
Organizing an event of this magnitude—even with the help of the amazing volunteers who worked with us this year—definitely takes a toll. After all the post-festival wrap-up, I've had a few days to recharge and reflect on the whirlwind that was Vegan SoulFest and I've come to a few realizations.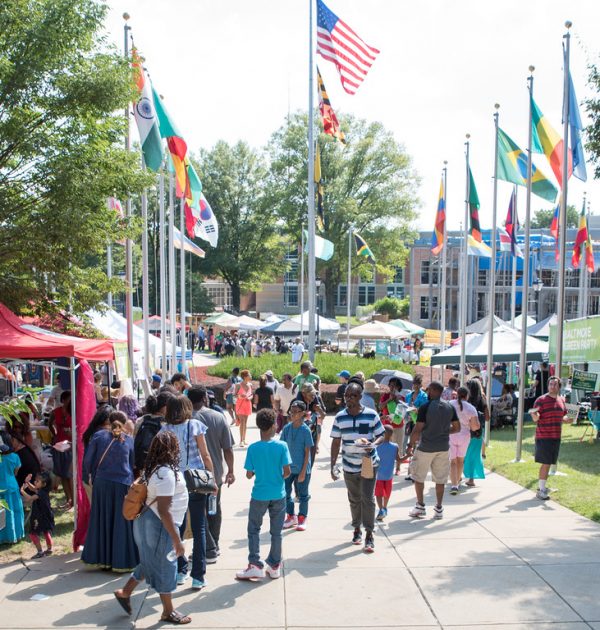 First, Vegan SoulFest is a pretty big deal, and not just because it takes a half of a year to plan and thousands of dollars to execute.
As the Vegan SoulFest co-founders and co-organizers, Naijha Wright-Brown and I have been able to bring together healthcare professionals, chefs, speakers, performers, businesses, and non-profits from all over Baltimore, Maryland and the surrounding areas to provide life-saving information, resources, and inspiration to motivate people to explore the vegan lifestyle.
As if that weren't awesome enough, we bring all this to a community that's been systematically ignored by the mainstream vegan movement.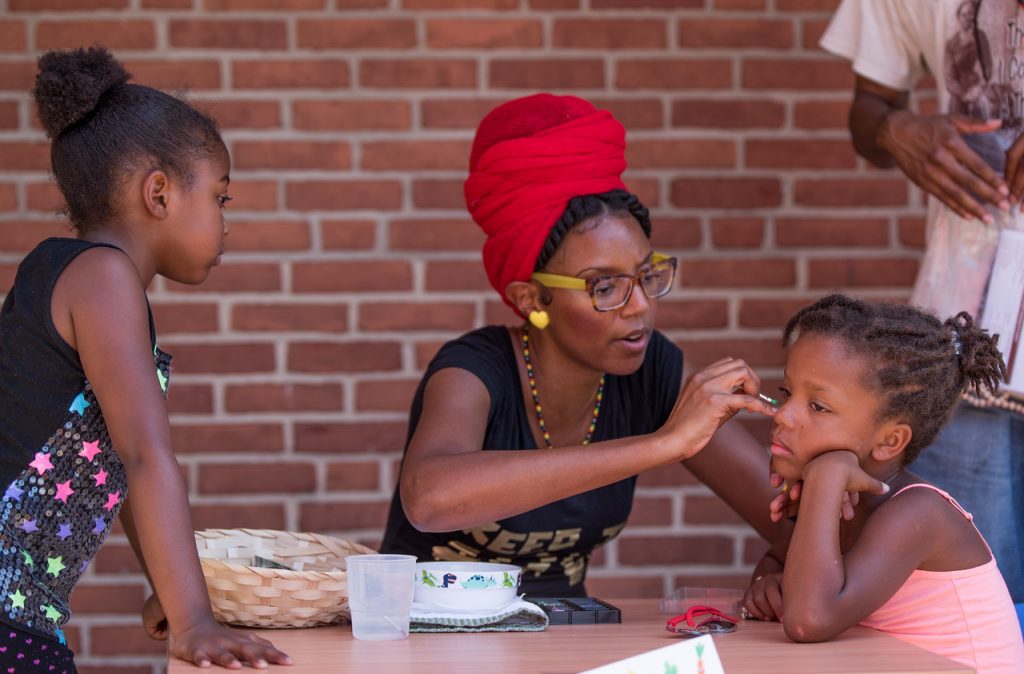 By making information about better health, compassionate choices, and environmental awareness available to marginalized people in Baltimore, we're creating an opportunity for a seismic shift in the way that an entire group of people see, experience, and engage with the rest of the planet.
Being from this community and having a vested interest in creating positive change for people in Baltimore, I realize how important this work is! I'm extremely excited about Vegan SoulFest's potential to re-shape the current landscape of these communities.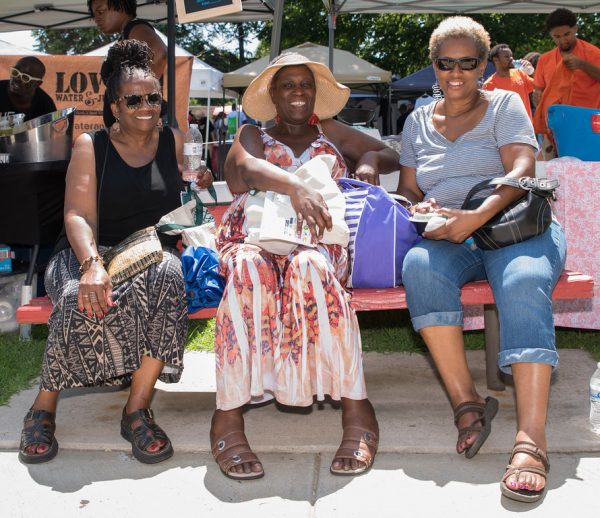 In addition to reflecting on Vegan SoulFest, I've also had a chance to think about the recent decisions I've made regarding my activism.
Since I started doing food justice and animal advocacy work, I've gone from conducting a one-woman vegan cooking demo in any and every community center and church that would have me to organizing large programs and events with the support of individuals, businesses, and organizations who believe in and support our mission.
One particular organization—Vegan Outreach—has been on my mind a lot these last few days.
I was introduced to Vegan Outreach a few years ago when I first started doing animal rights work. All I really knew about them was that they did a lot of leafleting and seemed to focus much of their advocacy on college campuses. Since I work with a completely different demographic, I rarely crossed paths with VO folks.
That all changed in April of this year when I met Vegan Outreach's Alex Bury and Lauren Sprang at the Intersectional Justice Conference in Washington State and I learned something remarkable—VO was planning a diversity initiative that sounded suspiciously like an actual diversity initiative.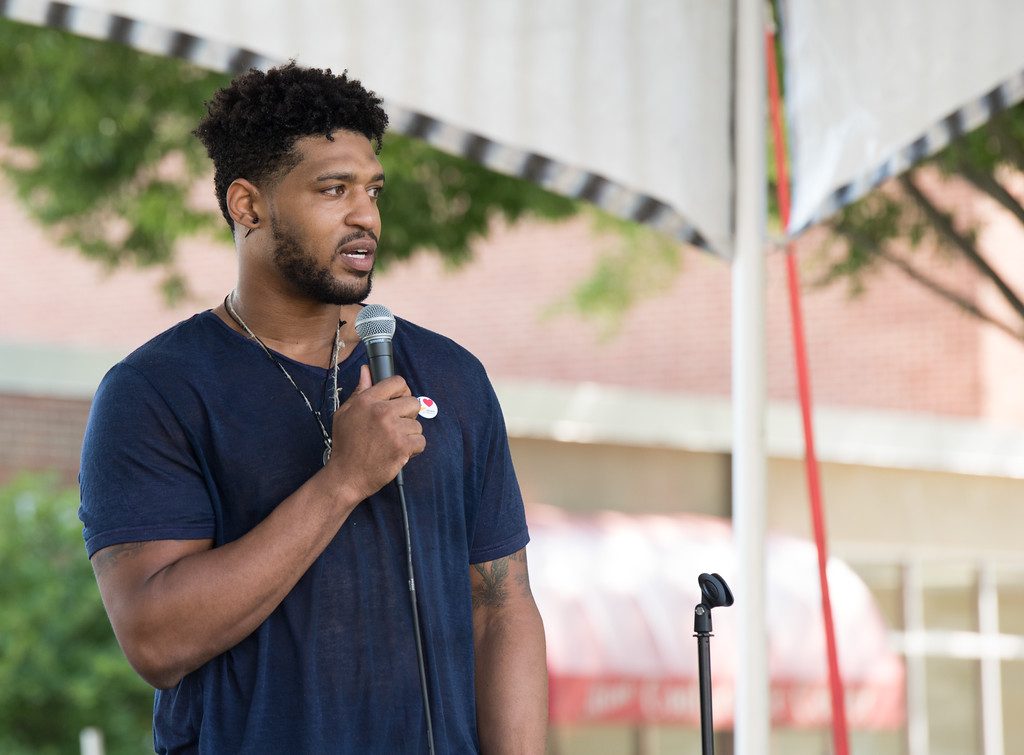 They were talking about hiring people from diverse backgrounds, paying them salaries with benefits, offering people of color leadership positions in the organization, listening to the opinions and perspectives of people from diverse backgrounds, and, oh yeah, redirecting resources to those of us who are struggling to fund vegan advocacy in marginalized communities.
As I talked to Alex and Lauren, I became more and more convinced that this was real—that an overwhelmingly white animal rights organization was going to take a crack at a genuine diversity initiative.
After I'd spent years scraping by organizing programs and events on little or no budget and being pretty much ignored by the bigger animal rights groups, it seemed unreal that one of the more popular animal rights organizations was moving in this direction.
When I was offered a position with Vegan Outreach, I was happy to accept it and be a part of this wonderful thing that was happening. The VO employees, board members, and volunteers are such warm, thoughtful, and sincere people who are eager to take this organization into unfamiliar territory. They're open to considering points of view they'd never thought about before, and willing to acknowledge missteps and make changes as they grow through this process.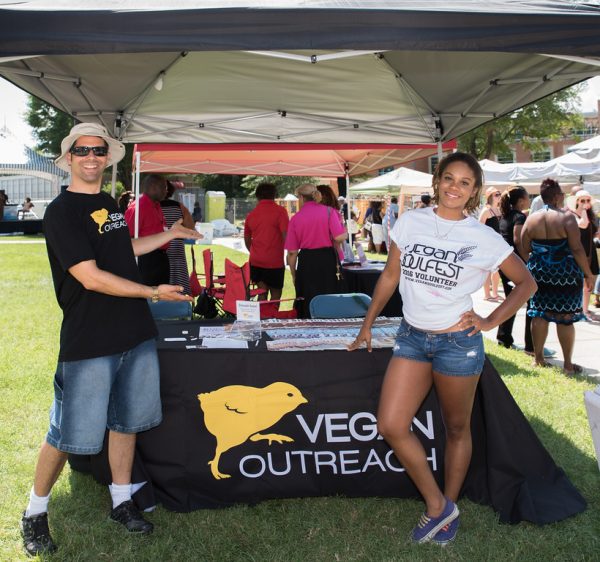 I'm proud to be able to say that I'm involved in this exciting journey Vegan Outreach has set out on!
As I've contemplated the future of vegan advocacy, I can't help but see an awesome opportunity to give a platform to diverse perspectives, experiences, and voices.
People from diverse backgrounds have such a wealth of lived experiences and accumulated knowledge to contribute to this movement. As the focus begins to shift away from the traditionally dominant perspectives and more room is made for the rest of our voices, the result will inevitably be a blossoming of new thoughts and ideas that will expand veganism forward for everyone.
I'm honored to be one of those voices and I'm thankful for the support from Vegan Outreach in helping me to bring information about the vegan lifestyle to my community!