By Alex Bury, VO Organizational Development Consultant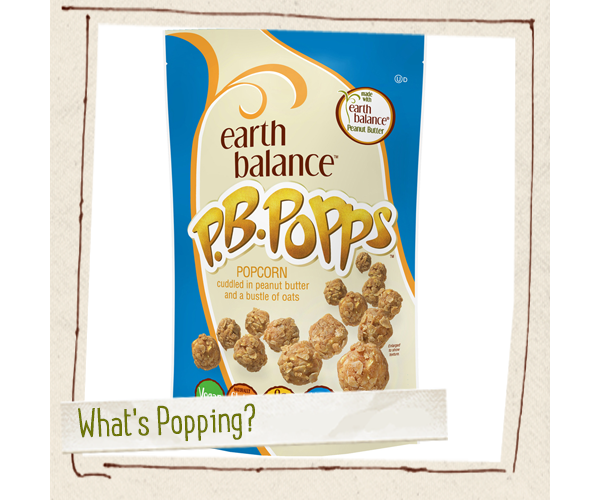 This is an urgent public service announcement from the FDA—Food and Deliciousness Administration. Do not, under any circumstances, buy P.B. Popps by Earth Balance.
Consumers who have purchased P.B. Popps have been known to exhibit signs of eating an entire bag at one sitting, buying bags for all their friends, and crying softly when they realize their bag is empty.
I was born and raised in Alaska. I went vegan 21 years ago, while living in Anchorage, and it was a big deal to have a single Tofurky Roast FedExed up for the holidays.
After I moved "outside"—Alaska speak for the Lower 48—I would travel home to the snow once or twice a year with suitcases stuffed full of all the cool new vegan products from California. How things have changed! Now I go to Alaska with extra room in my suitcase!
Every time I go back I find not only the newest vegan goodies—Miyoko's cheese, Gardein, Beyond Meat, Ben and Jerry's vegan coffee ice cream—but several other things I hadn't yet tried in California.
This last trip I found Earth Balance P.B. Popps. My friend and I had stopped at the store to grab hiking snacks and the bag looked intriguing. I got other things as well just in case the popcorn stuff was too sweet or too whatever.
We opened it in the car and if I could go back in time I would take that unopened bag and throw it out the window. I'm surprised we made it hiking. This stuff is delicious! Remember Cracker Jack snacks? OK, now think of Cracker Jacks but better—not as cloyingly sweet, the popcorn more melt-in-your mouth, and, I swear, healthier!
A few perks of this dangerously good snack—
● 3 grams of protein
● Ingredients like peanuts, oats, flax, and popped corn
● 0 trans fat
My warning stands. Don't buy this stuff, or buy it and just give up in advance. Get a book or crank up Netflix, grab a fresh bag of P.B. Popps, and we'll hear from you later if you ever recover. You're welcome.