If I told you that shopping online could inspire new vegans, would you think it was an April Fools Day joke?
It's true!
When you shop at The Vegetarian Site in the month of April, they will donate 10% of your sale – in fact, all sales! – to Vegan Outreach, so we can continue spreading the message of compassion and inspiring more people to go vegan!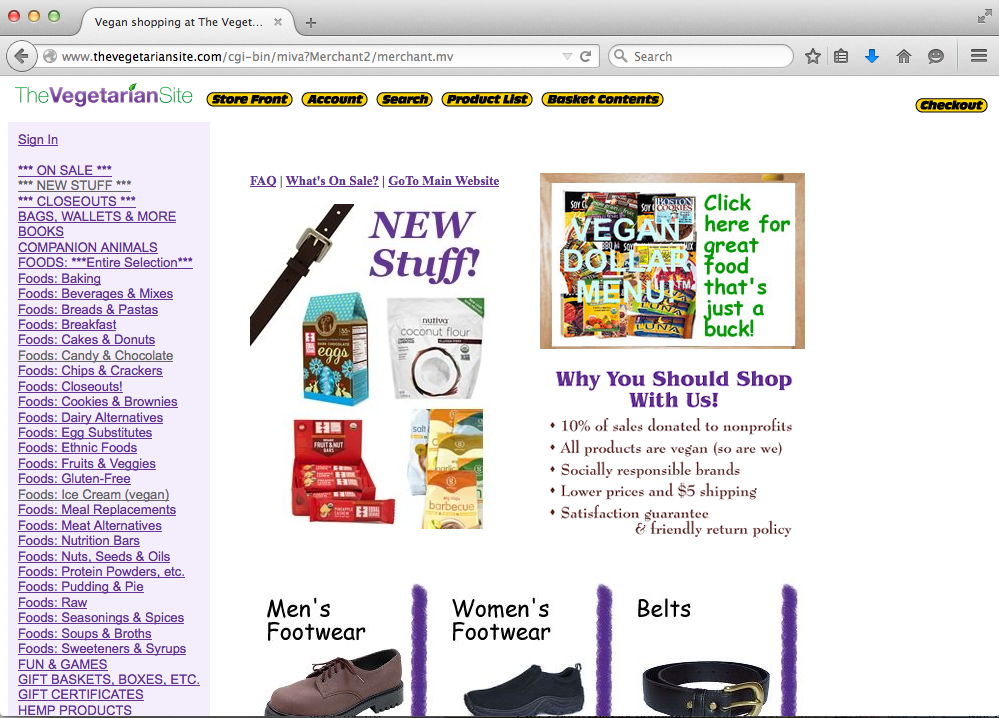 So whether you need some new shampoo, a pair of boots for upcoming Spring hikes, or chocolate syrup to drizzle on your vegan ice cream, head over to The Vegetarian Site and help reduce animal suffering while you shop!
Buy vegan goods. Inspire new vegans.
The Vegetarian Site will donate to Vegan Outreach 10% of all sales made in April – regardless of what is purchased, by whom, or through what link.
Check out the great products available now at The Vegetarian Site!