By Toni Okamoto
I'm currently in Maryland visiting some friends, including my pal Bella (photographed above).
Bella's guardians introduced me to an amazing line of 100% plant-based "rawhides" for dogs called Whimzees. They're a cruelty-free alternative with healthy, natural ingredients, and Bella LOVES them!
If you're looking for vegan-friendly dog treats, check them out! Here is some important info from their website:
"We're a company of dog-lovers, people-lovers and Earth-lovers. We're obsessed with bringing only the best, healthiest and most-fun dog products to the world. And we do it in a sustainable, socially-responsible way."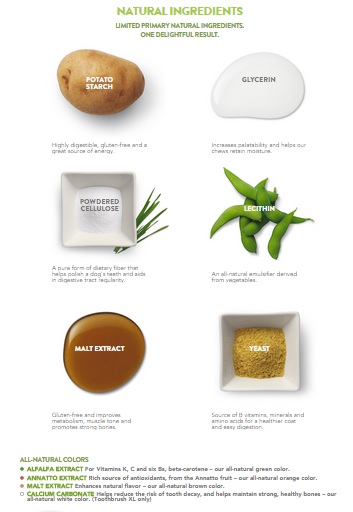 You can find WHIMZEES at Petco, PetSmart, Pet Supplies Plus, Pet Valu and independent pet retailers.