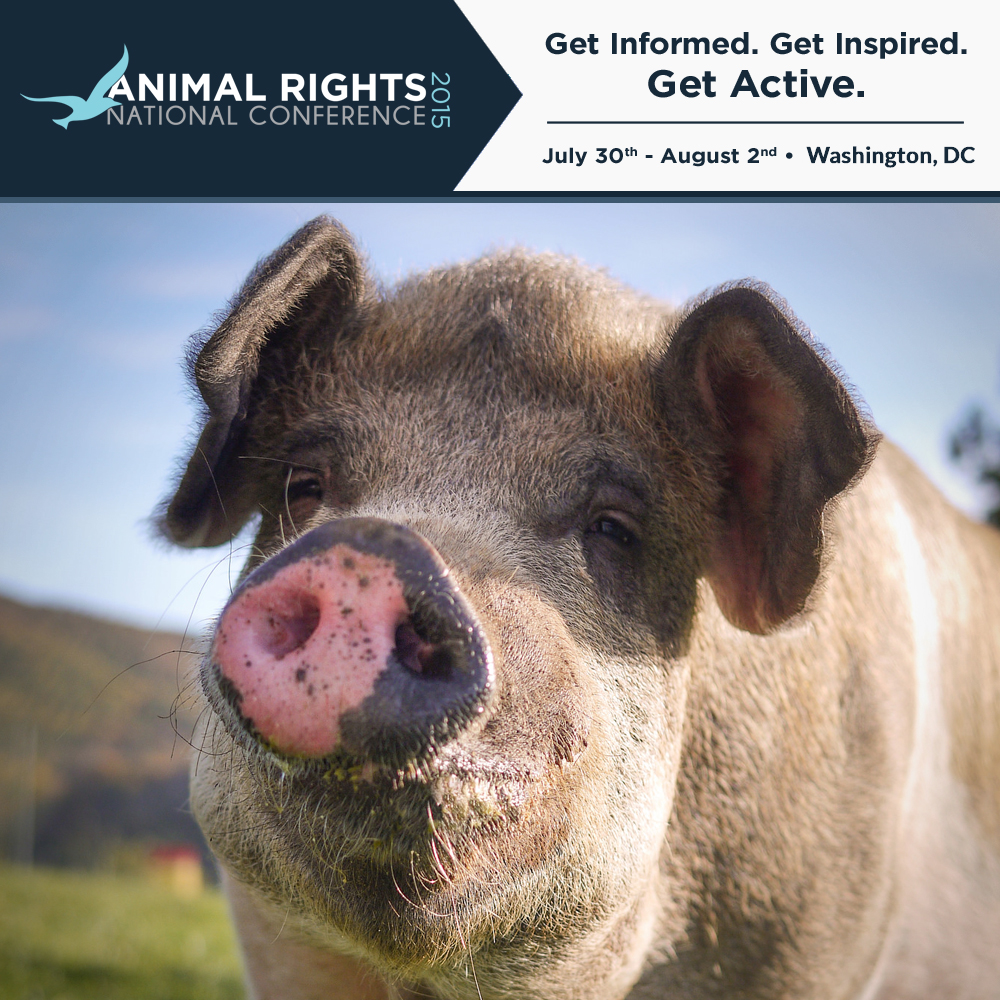 Vegan Outreach is a proud sponsor of the 2015 National Animal Rights Conference and we hope you'll join us there!
The conference, held this year at the Hilton Alexandria Mark Center outside Washington, DC, July 30 – August 2, is the go-to conference for people who want to learn more about animal rights issues, find ways to get active for animals, and meet new and longtime activists from all over the world. The sessions teach effective practices and new approaches to animal advocacy.
Check out the 2014 program schedule to get an idea of what 2015 might offer. There is a lot of information to learn, a lot of people to meet, and – of course – a lot of vegan food to eat!
Vegan Outreach will have a table in the exhibit hall – complete with booklets, t-shirts, and more, as well as friendly faces waiting to say hello to you!
Our President, Jack Norris, RD, and our Executive Vice President, Jon Camp, will each present a session at the conference. Those who attended last year may remember helping us celebrate Jon's achievement of handing out one million VO booklets and being inducted into the Animal Rights Hall of Fame.
The conference is always full of fun, so we hope to see you there!
As a sponsor of the conference, Vegan Outreach can offer its supporters (that's you!) $20 off the price of full registration. Register online using the discount code VO20.