Shura Hammond is one of this semester's most prolific Adopt a College leafleters. She's been to 9 different campuses this semester, directly handing Vegan Outreach booklets to more than 5,700 students!
Below are students at Clover Park Technical College, Palomar College, and Highline College, engrossed in reading the VO booklets they received from Shura this fall.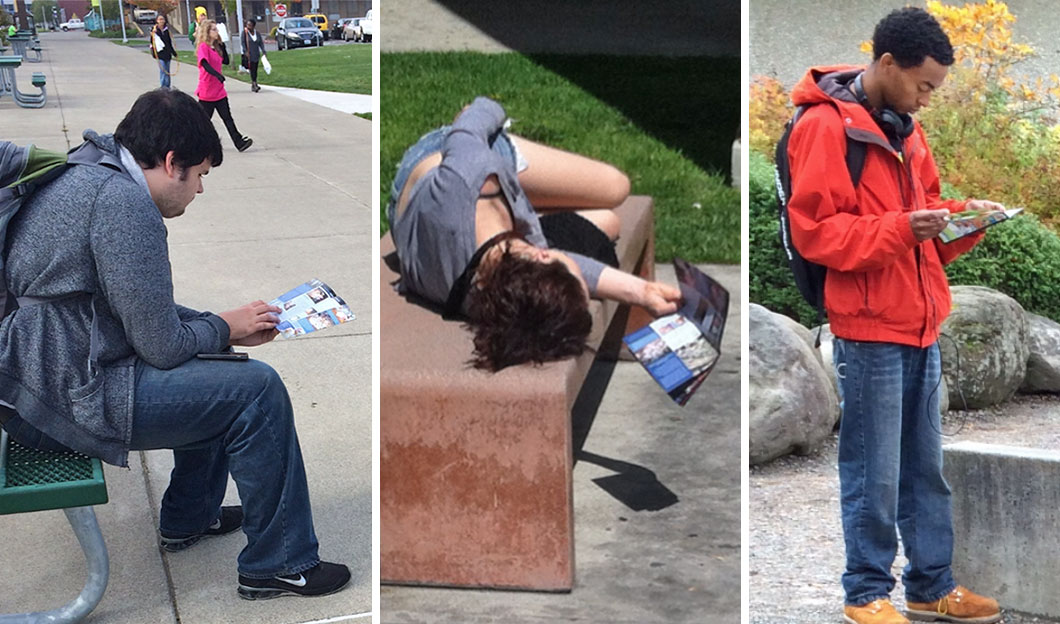 It was a beautiful, rainy day at Pierce College! I had a handful of great interactions and gave a Guide to Cruelty-Free Eating to a girl who had recently seen a video in class on factory farming. She asked if I had more information about nutrition and cooking vegan meals. She seemed really excited about it, which was great.

—Shura Hammond, 10/30/14
Support VO's Adopt a College leafleting program: Make a donation to Vegan Outreach today and you'll double your impact for the animals!