John Jungenberg and Rachel Shippee are two of the Adopt a College program's most dedicated volunteers. John (below, left) has traveled to 40 different campuses this semester, directly handing Vegan Outreach booklets to more than 12,000 students! And Rachel (below, right) has been to 20 different schools this fall, directly handing VO booklets to over 9,000 students!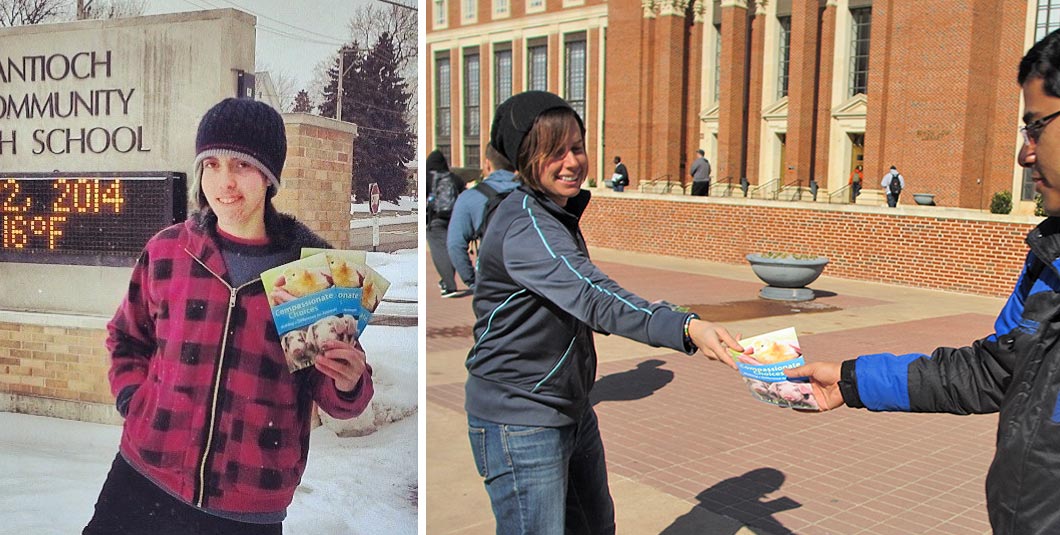 This semester, John and Rachel reached 1,000 Northwestern University students and 360 Evanston Township High School students in a single day:
Awesome day at Northwestern! We heard from many vegetarians and vegans; and met Julie, who went vegan from getting a booklet and now wants to get involved!

ETHS is a great high school for outreach. We could even have used one or two more leafleters for this huge school. We beat our total from last semester, so we are happy!

—Rachel Shippee, 9/22/14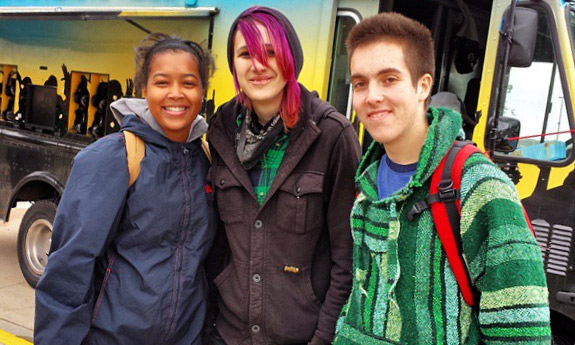 Above: John (right) reports from the College of Lake County: "I met Shauntice (left), who went vegetarian three weeks ago when Alex Corrigan (center), Paul Picklesimer, Araceli Rodriguez, and I leafleted there! I also met someone who got a leaflet from me at Grayslake North High School and reduced her meat consumption. I Guided everyone I talked to!"
Give to Vegan Outreach today and double your impact for the animals! Now through December 31, each dollar donated will be matched up to $155,000.