Dedicated Adopt a College volunteer Guy Grayson has leafleted Bramson ORT College 28 times this semester, handing out more than 4,800 Vegan Outreach booklets; and he's reached another 5,600+ individuals, including many college students, leafleting NYC sidewalks this spring!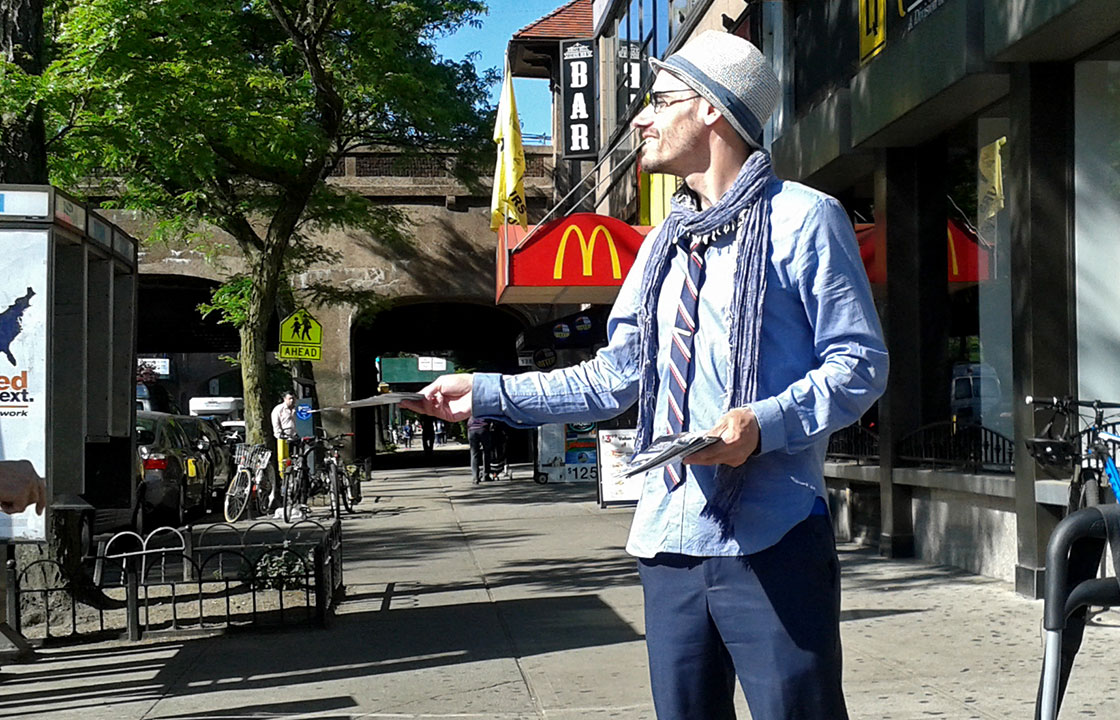 ---
[At Bramson ORT College] I ran into a great, joyous young woman named Marina, who hugged me for my activism; another person interested in distributing pamphlets; another lovely Indian woman named Shamalaya, who needed to get the word out and who was the most emotionally devastated of anyone since I began pamphleting in 2000. She said, "You know they die but…" We called it the torture it is, and that's the best day of my pamphleting ever. Not because I got the most pamphlets out – not nearly, but I know about five people are changed for life now, and two or three of them are on their way to becoming activists.
I used to only help animals out of duty, no pleasure in return at all, but now I feel thrilled some days, absolutely thrilled. Thanks a million for the Even If You Like Meat pamphlets.
—Guy Grayson, 2/25/15
---
Have your donation doubled to support VO's Adopt a College leafleting program today! The more money raised, the more animals spared from suffering.