This semester, Vegan Outreach's Australia & New Zealand Outreach Coordinator, Sam Tucker, has leafleted 34 different schools, placing booklets into the hands of more than 26,000 students!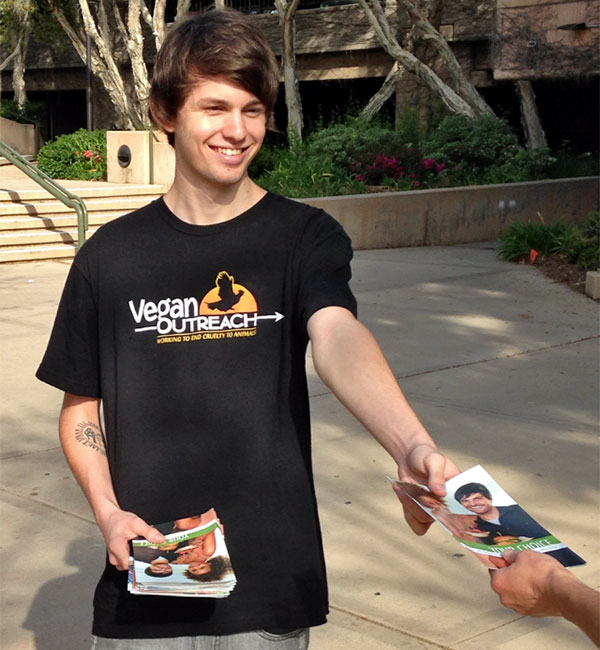 ---
Before arriving to the University of Queensland, I had been in contact with the UQ Veg Society and they had organized a bake sale and stall for the day. The Veg Society was full of awesome people; Joaquina and Cam helped leaflet with me for a bit but mostly focused on conversations with people. This actually worked really well because that way I could focus on getting the basic information to as many people as possible, and those who wanted to know more could talk to the UQ Veg Society.
A lot of people actually went to the stall after reading through the booklet, to ask about things like how to get all the nutrients they need on a vegan diet, etc. Cam was nailing the conversations: I overheard him talking to a couple of guys who said they only ate "local meat" – about the conditions on free-range farms, how animals are still killed either way, etc. – and the guys seemed really receptive.
I came home to emails from people asking for a Guide to Cruelty-Free Eating, saying they got a booklet on campus and wanted help with taking the next step towards a cruelty-free diet. Overall, having the stall and bake sale worked really well as we could engage people at all different levels and even show them how delicious vegan food can really be.
---
Help create more vegans: Donate to Team Vegan and receive dollar-for-dollar matching today!