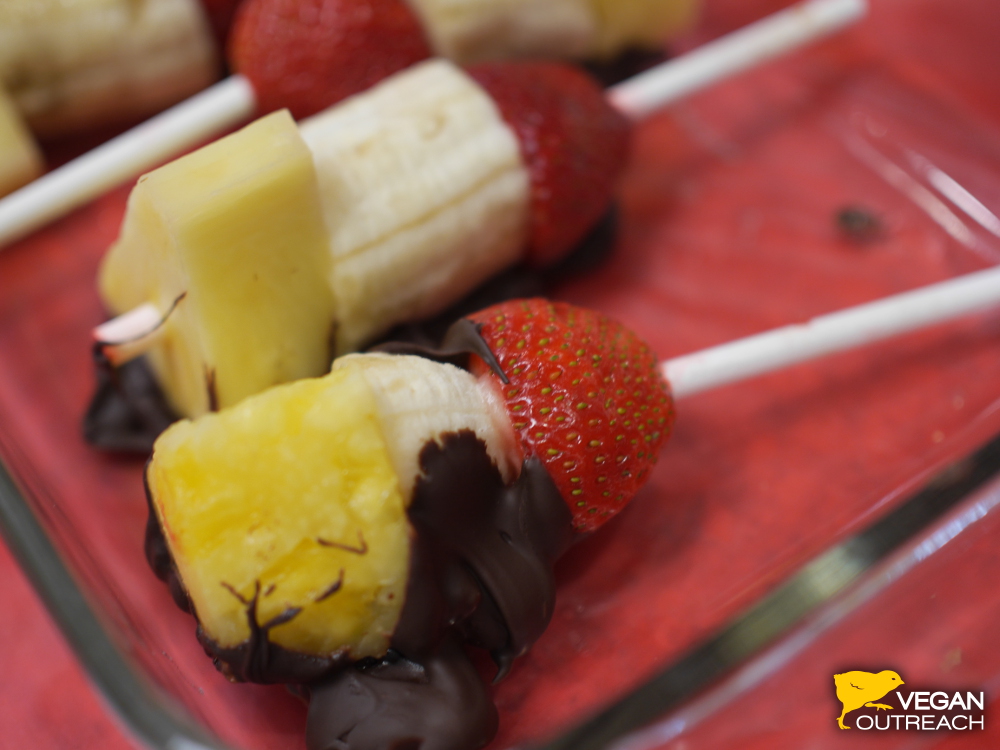 By Toni Okamoto
If you're looking for a perfect summer dessert, this is it! It's fresh, healthy, and doesn't require an oven! I brought this particular batch to a potluck and it was a huge hit, too. Make yours today and share your photos with us on Instagram by adding the hashtag #VeganOutreach!
Ingredients:
1 pineapple, cut into chunks
1 basket of strawberries, remove stems
1 bunch of bananas, cut into chunks
1 10 oz bag of vegan chocolate chips
lollipop or popsicle sticks
Parchment paper
chopped nuts, optional
Directions:
Add three pieces of washed and cut fruit to lollipop or popsicle sticks.
Place the chocolate chips on a plate and microwave for one minute, and mix until smooth and creamy. If there are still lumps, heat for another 20 seconds.
Dip one side of the fruit stick into the melted chocolate and place on parchment paper.
If using nuts, dip the chocolate fruit into your nuts before placing on parchment paper.
*Tip: Chocolate will harden faster if the fruit has been refrigerated or chilled.