This semester, VO Outreach Coordinator Steven Litrov has leafleted 36 different schools, placing booklets into the hands of more than 25,000 students!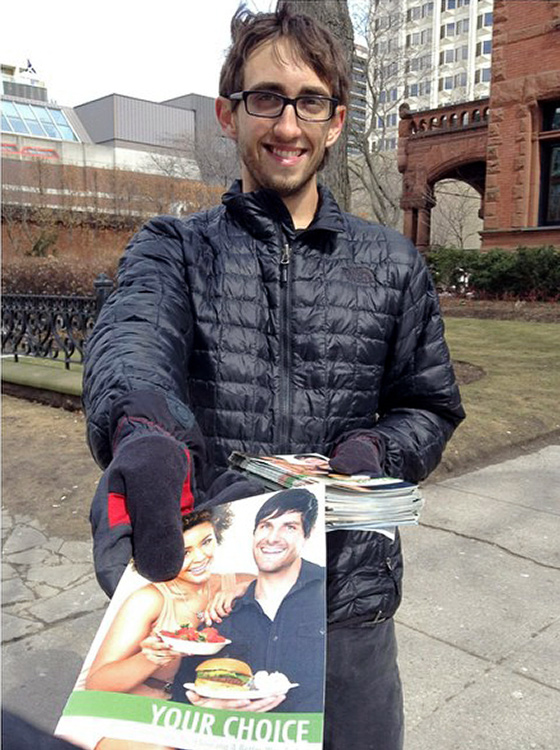 ---
John Sakars, Alex Greenwood, Serena Catania, and I had a pretty huge record-breaking day at the University of Western Ontario! Lots of great interactions from professors and students alike.
Alex spoke with a student who previously struggled as a vegan and was pleased to get a Guide to Cruelty-Free Eating and some suggestions. We both spoke to a sociology professor [below, left] who just had someone give a greatly received presentation on factory farming in her class, and she is interested in trying it herself with the help of the Guide and her vegan daughter and granddaughter! John spoke with a student towards the end of the day who concluded they were ready to make the switch. And I briefly spoke with a professor [below, right] who said he's been using these booklets in his class for years to bring awareness to the ethical dilemma of eating animals, so I gave him some more!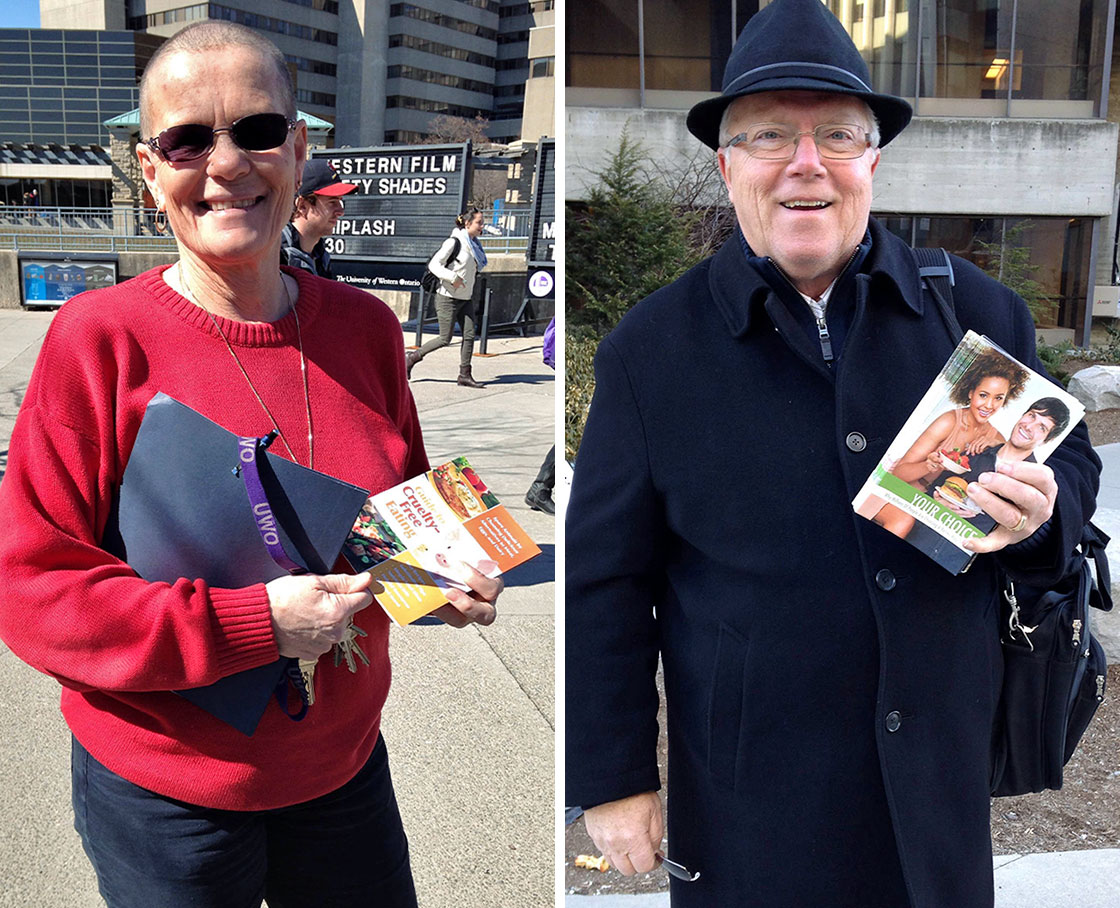 To raise funds for next semester's outreach, Steven will bike 50 miles for each donation made to his Team Vegan page and leaflet wherever he goes!