This semester, Pooja Rathor, VO's India Outreach Coordinator (below, left), has handed out 15,827 booklets at 23 different schools, and Shweta Sood (below, right) has traveled to 24 different campuses, handing out 9,067 booklets!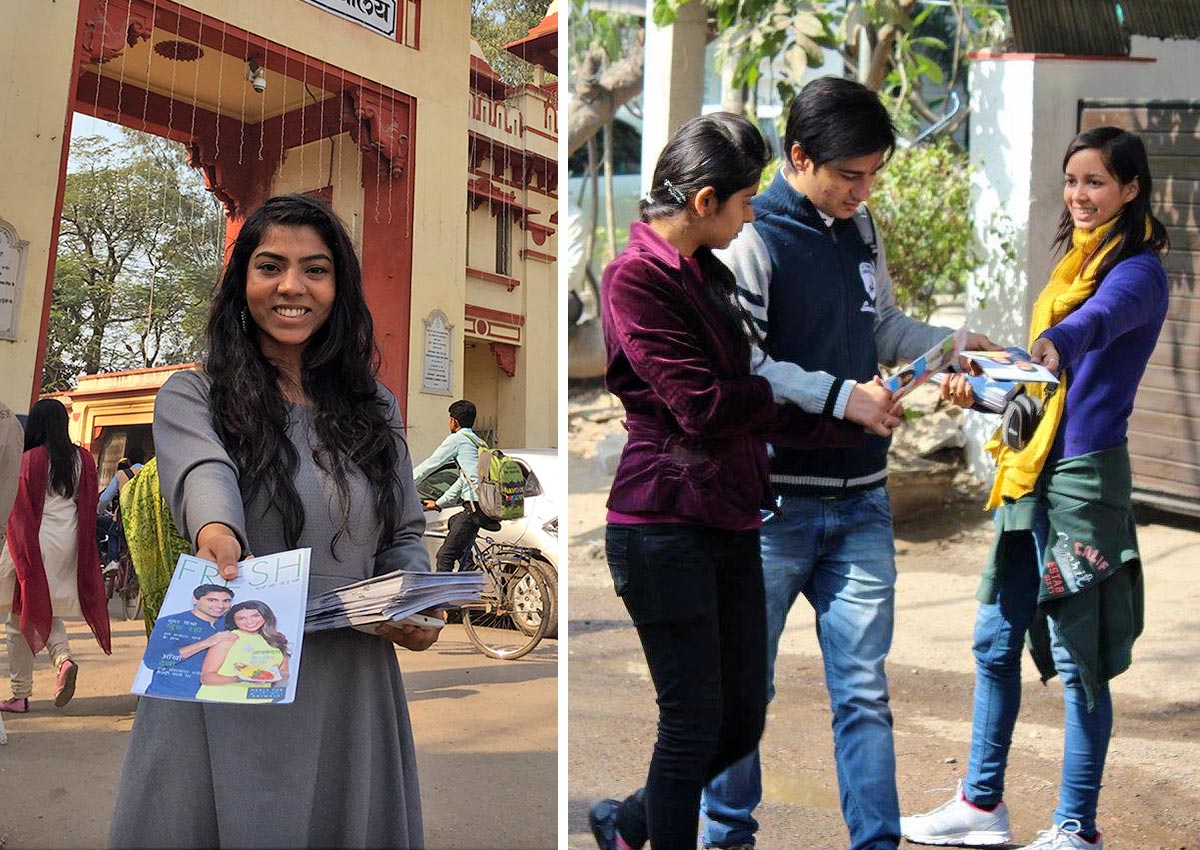 Below are Shweta at Aryabhatta College (left) and Pooja at Motilal Nehru College (right); these schools are part of the University of Delhi South Campus, where Shweta and Pooja teamed with fellow activists on January 19 and reached more than 2,800 students!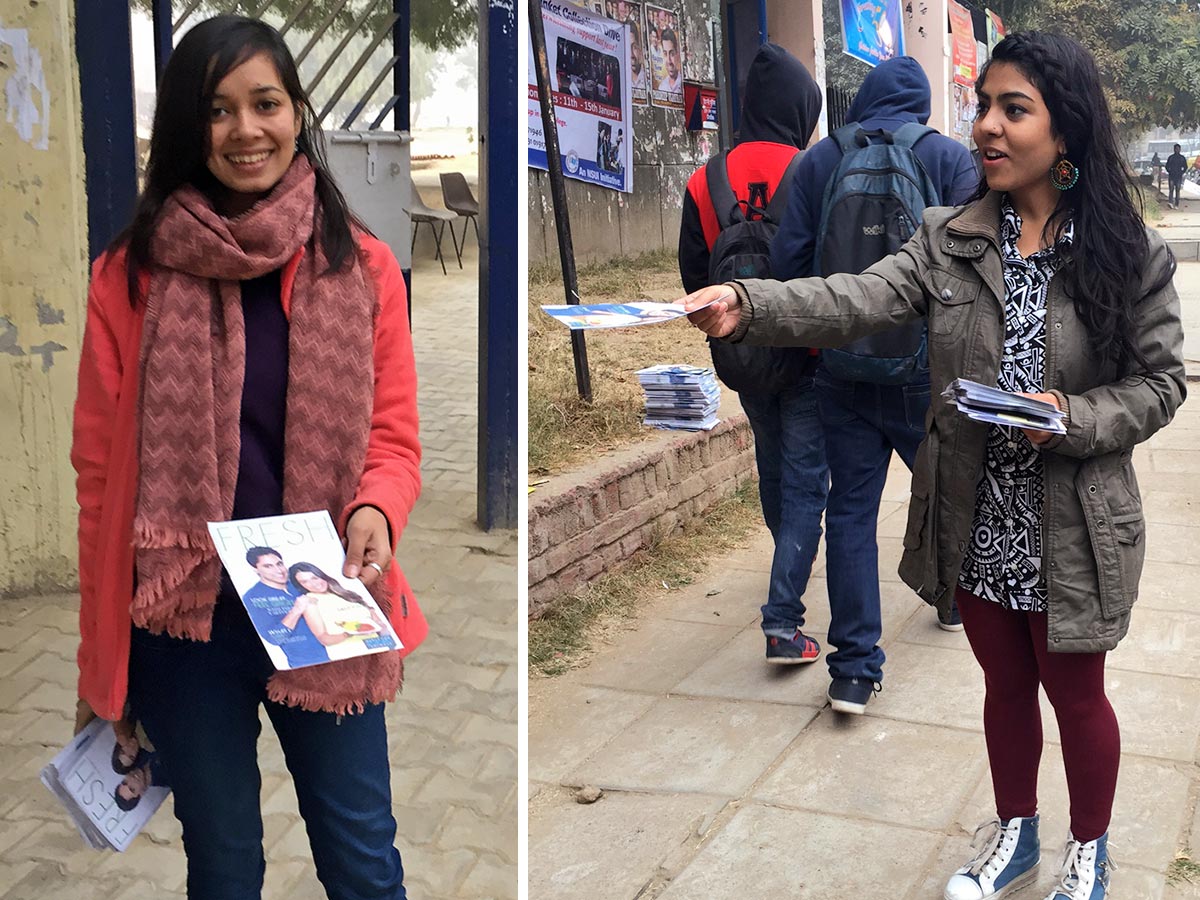 On February 24, Pooja got booklets into the hands of more than 700 high school students (four below) at Rajkiya Pratibha Vikas Vidyalaya, Sector 10 Dwarka:
The response was great. Kids were approaching to take leaflets by themselves. They had doubts that cows' milk is not a healthy option; I tried to answer all of their queries. A few kids also shared their stories about the animals they love.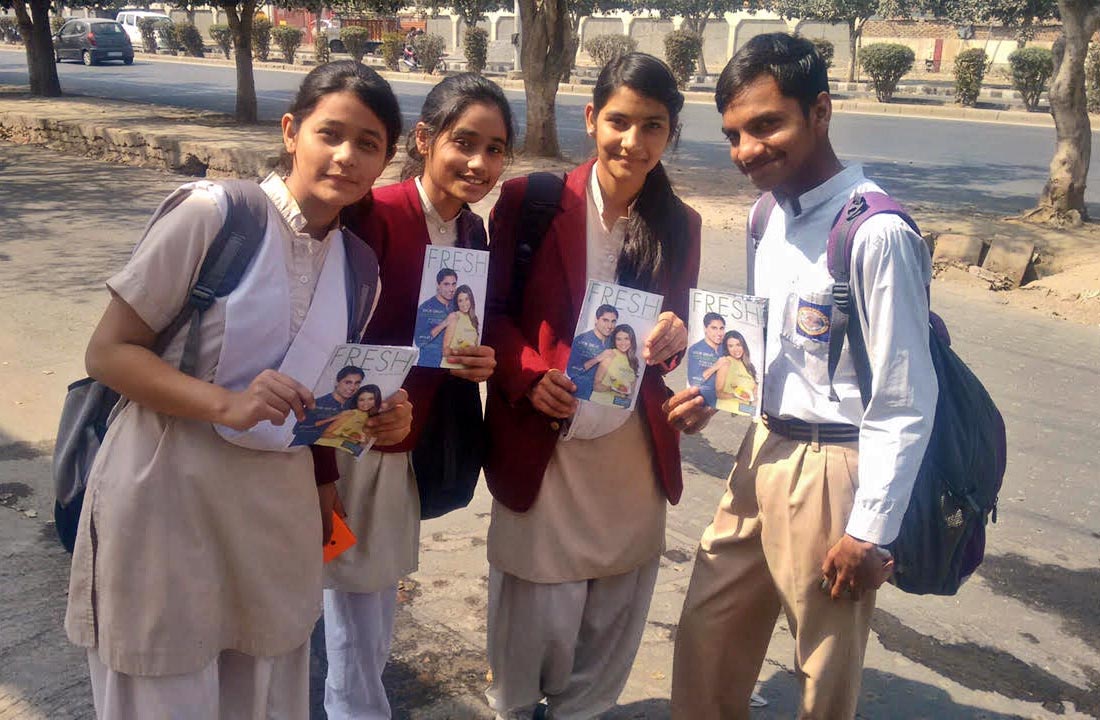 On April 11, Pooja handed out over 1,200 booklets at Sri Aurobindo College:
The guards were super helpful and genuine. At times they stopped the students who missed the leaflet.

I met Kavinder, who came back from the metro station after reading the leaflet and said, "I liked the content—I would like to volunteer."

A guy named Prince said, "I never knew that animals had to stay in such pathetic conditions.… I won't be able to eat chicken anymore."
While leafleting metro stations in Delhi, Pooja met Priya Chauhan (below, far left), who helped leaflet on the spot and would like to volunteer in the future, and Gyalpo (below, right), a vegetarian student who was happy to get some booklets to give to his meat-eating friends.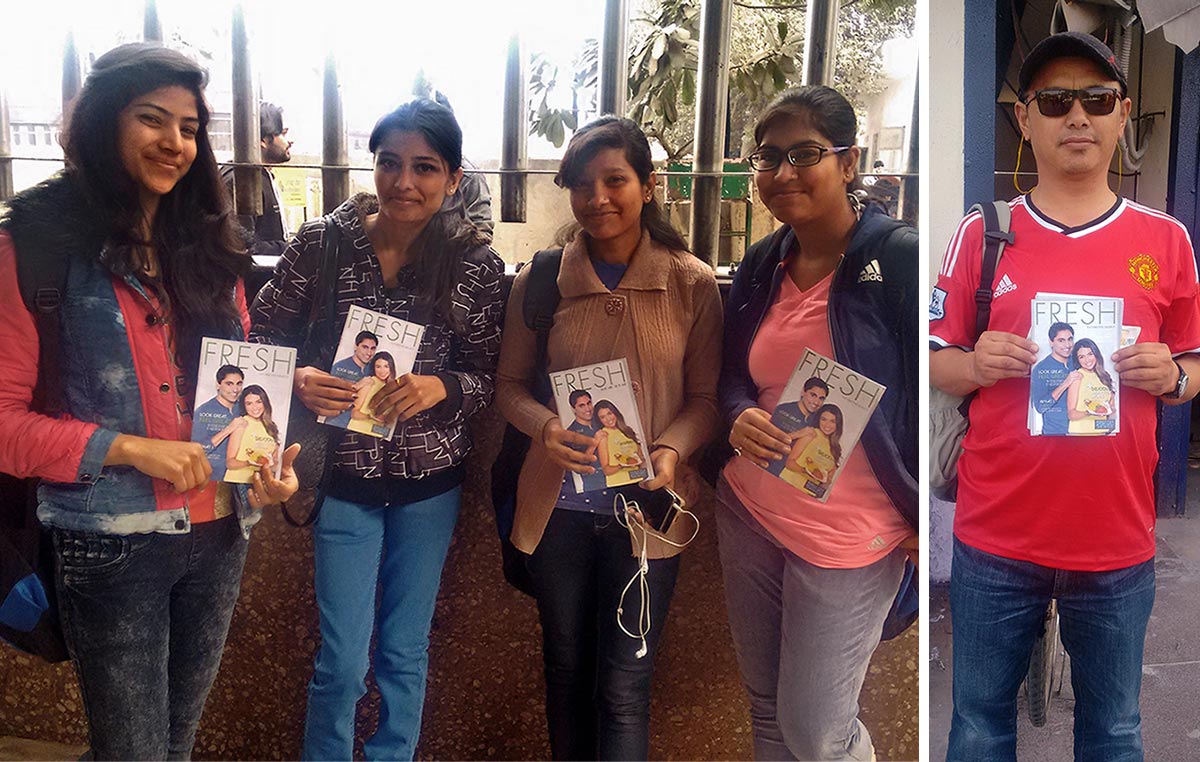 Support Vegan Outreach's work by taking part in our Team Vegan matching challenge: Through June 30, all donations up to $200,000 will be matched, dollar for dollar, doubling your impact for the animals!