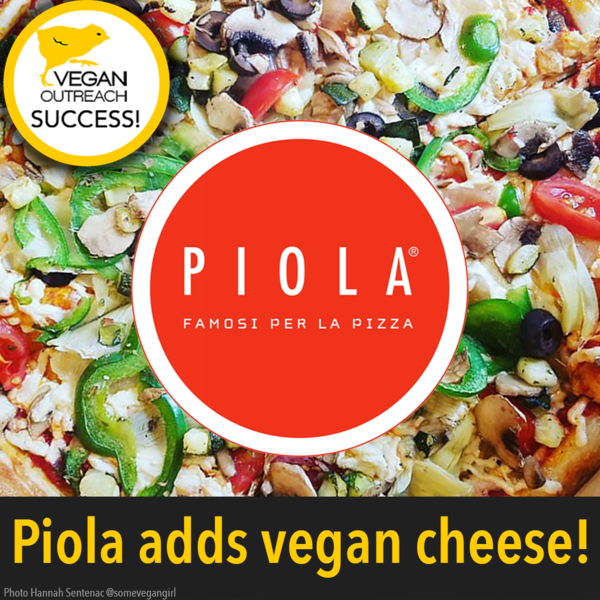 Vegan Outreach is thrilled to announce that we worked with international pizza chain—Piola—to add Follow Your Heart's Mozzarella Cheese to the menu at ten of their US locations.
With Piola's large global presence, we hope this change will send an important message to other chain restaurants—cheeseless pizza is a thing of the past for dairy-free diners. The demand for vegan options is booming, and thankfully Piola was in full agreement when we approached their corporate team.
We know their vegan and dairy-free customers are excited for this change, and we're confident the option will be successful.
The vegan cheese is available at the following locations:
Florida
Texas
Piola Weston
Piola Brickell
Piola Hallandale
Piola South Beach
Piola Doral
Piola Pinecrest
Piola Memorial
Piola Midtown
Virginia
North Carolina
Piola Arlington
Piola Raleigh