By Victor Flores and Karla Reyes, VO Volunteers
Towards the end of November, my family and I had the pleasure of speaking to a group of veg-curious folks at a church in Inglewood, CA—the experience was amazing!
In the works was a similar gathering, near our home, in the rural town of Alamogordo, NM. Within a few short weeks, my family and I—with the help of  Vegan Outreach and members of Otero Veg, our hometown Vegetarian/Vegan Meetup group—planned a holiday gathering to inform community members about the joy of living a compassionate lifestyle.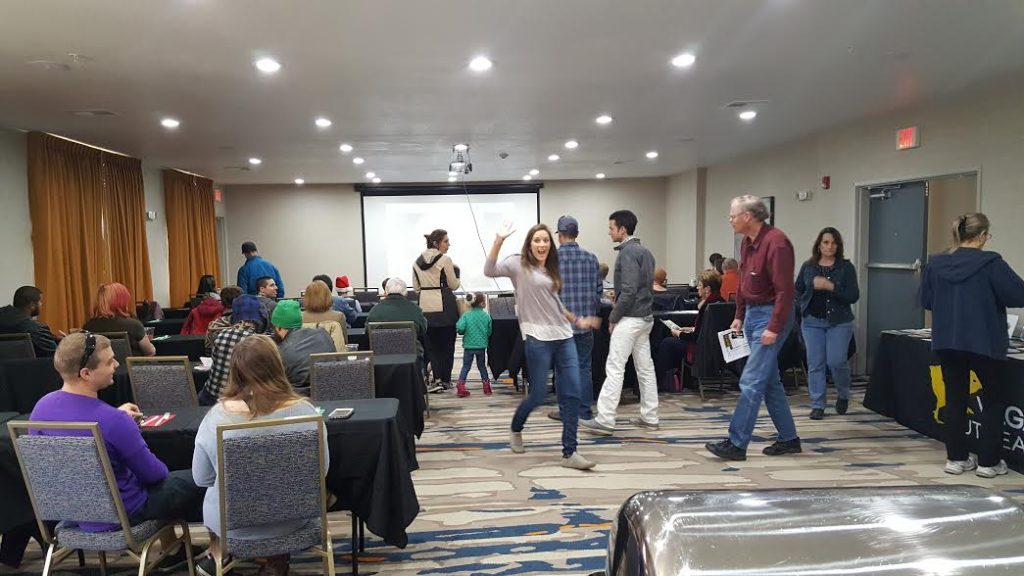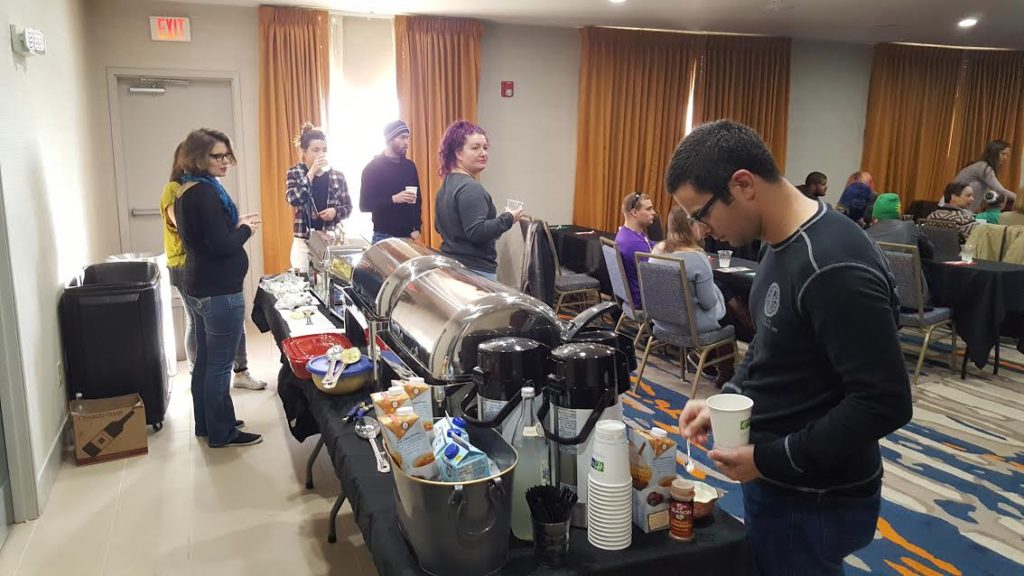 We offered a great holiday meal, personal testimonials, and we showed an informative video by Dr. Michael Greger, vegan physician and author of How Not to Die. We discussed the cruelty inherent in animal agriculture and the impact of animal product consumption on our health and on the environment.
We also had the iAnimal Virtual Reality headsets available for people to view, which gave viewers the opportunity to experience what happens inside of a pig slaughterhouse.
Our expectations for a positive response went far beyond what we ever could've expected! We had to keep restocking the information table we'd piled high with Vegan Outreach literature. Everyone was receptive and engaged—you could feel the positive vibe in the room!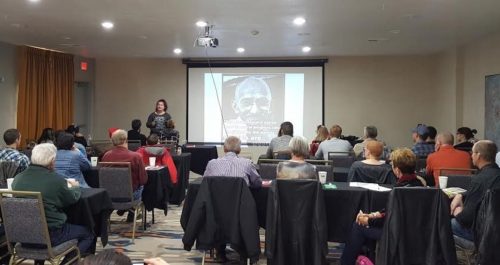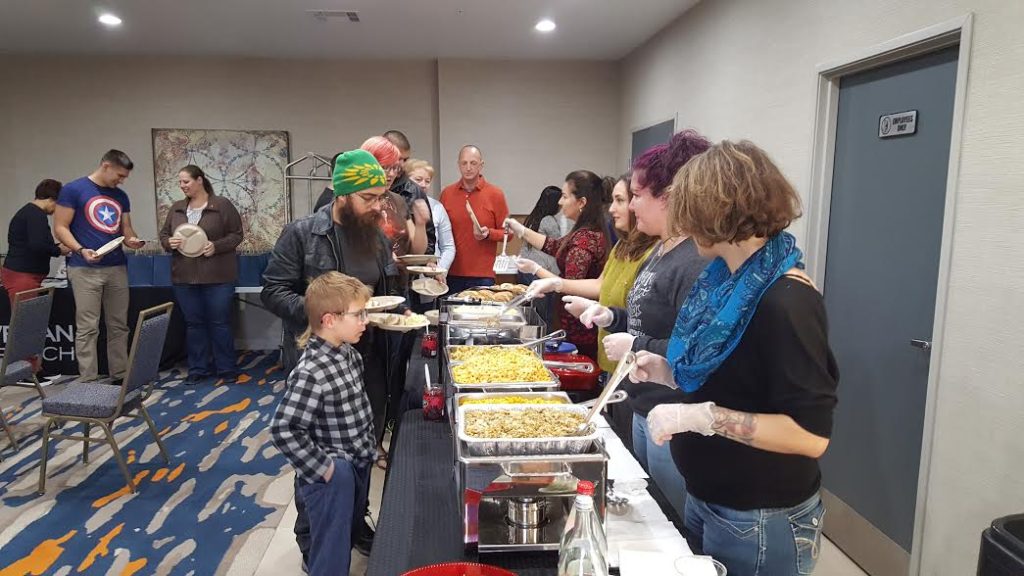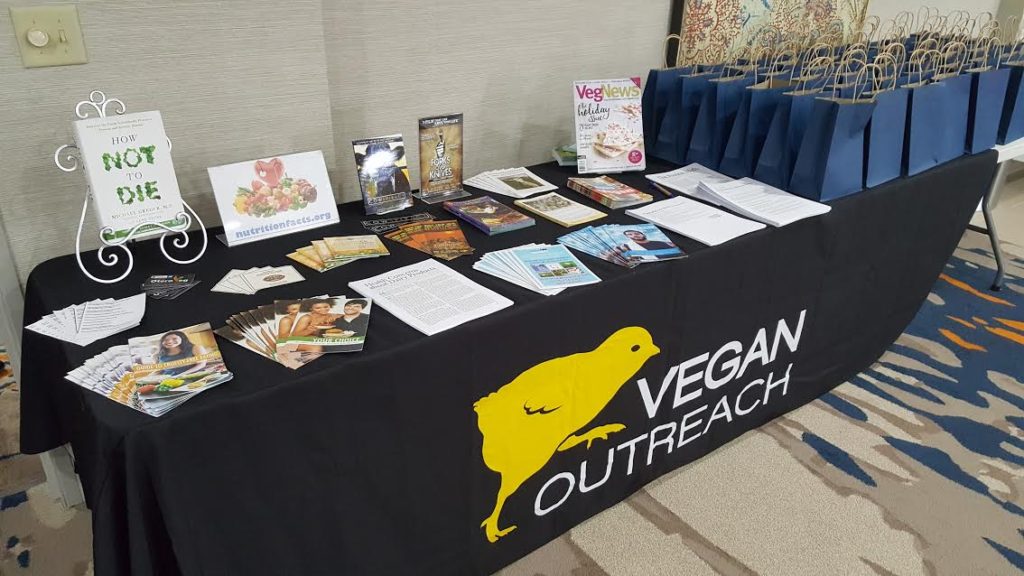 Oh, and the tasty desserts didn't hurt—vegan cupcakes, cinnamon rolls, and Mexican sweet bread. The vegan nog and coffee with almond milk creamer was also a huge hit. We even had chocolate soy milk for the kids!
Everyone enjoyed the holiday roasts, which we ended up having to drive over 6 hours to pick up the day before the event. We also had mashed potatoes with gravy, cornbread stuffing, corn, green chili mac and cheese, and an excellent green bean casserole.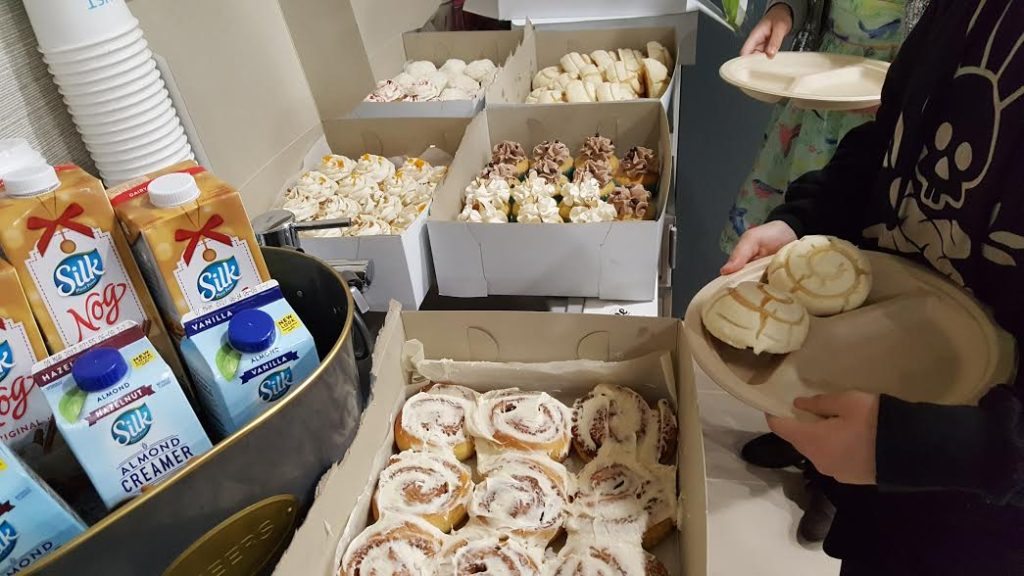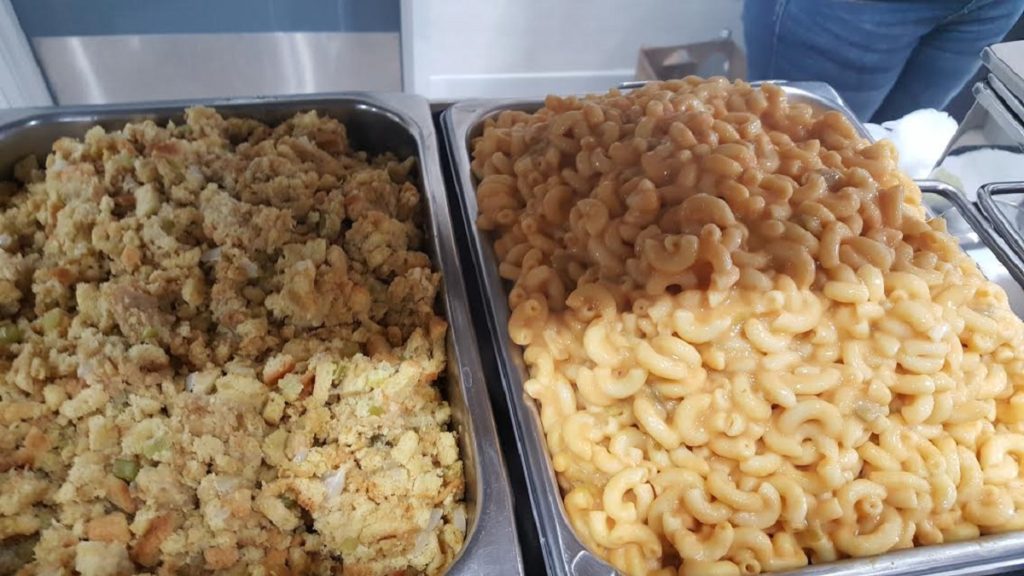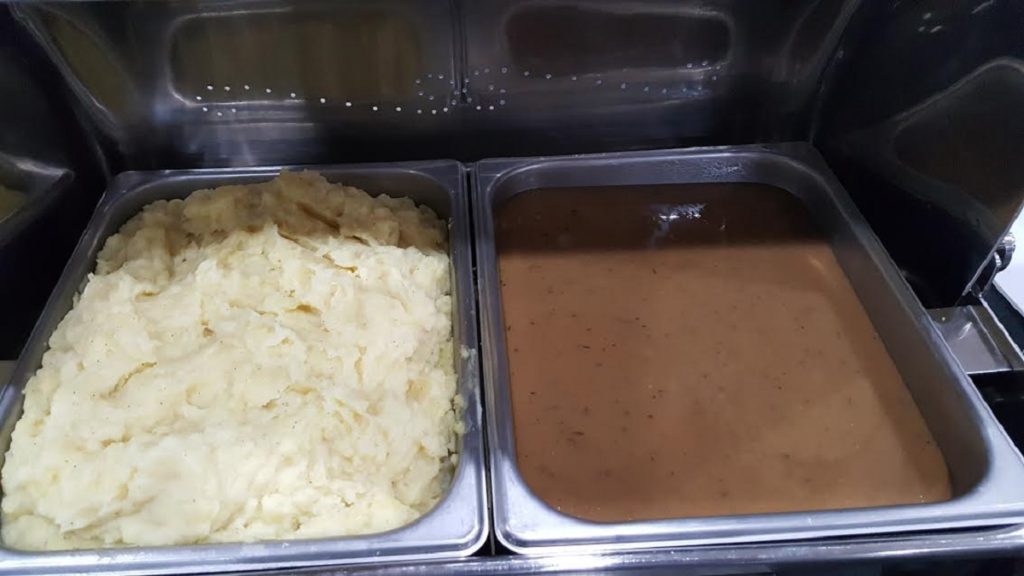 By the end of the night, attendees were asking where they could buy vegan food products, how to best prepare them, and how to maintain a vegan lifestyle. We gave away goodie bags packed with vegan treats and coupons for different types of vegan foods. Many attendees requested to stay in touch so they could ask questions and get support if needed. And we heard many people say they're excited about future events because they want to bring their friends and family members.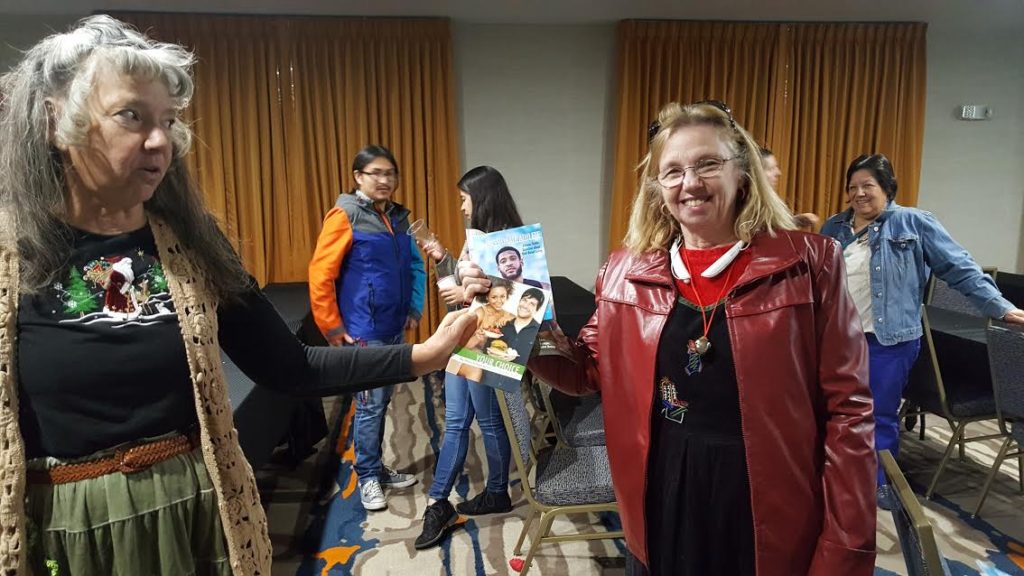 Reflecting back, it was such a powerful event! There's no doubt in our mind that this is an effective way of doing outreach for our communities. We've even heard from people who live in larger, nearby cities, like El Paso, TX and Las Cruces, NM, who want us to do events like this in their areas!
Thank you to Kristina Marzano, Kathrin Schoos, and Amy Dame for volunteering to share their personal vegan stories. Such a big inspiration! And thank you to Vivian Nevarez and Jesus Loya for making the delicious vegan treats!
A big shout out to Janina Rojas, Silva, Kathrin Schoos, and Leanne Smith for helping serve the delicious meal. Thanks again to Vegan Outreach, Otero Veg, Flowers for Animals, and everyone else that made this event a success!
2017 better be ready because we are coming in strong……Vegan Strong!