By Jamila Alfred, VO Maryland/DC Events and Outreach Coordinator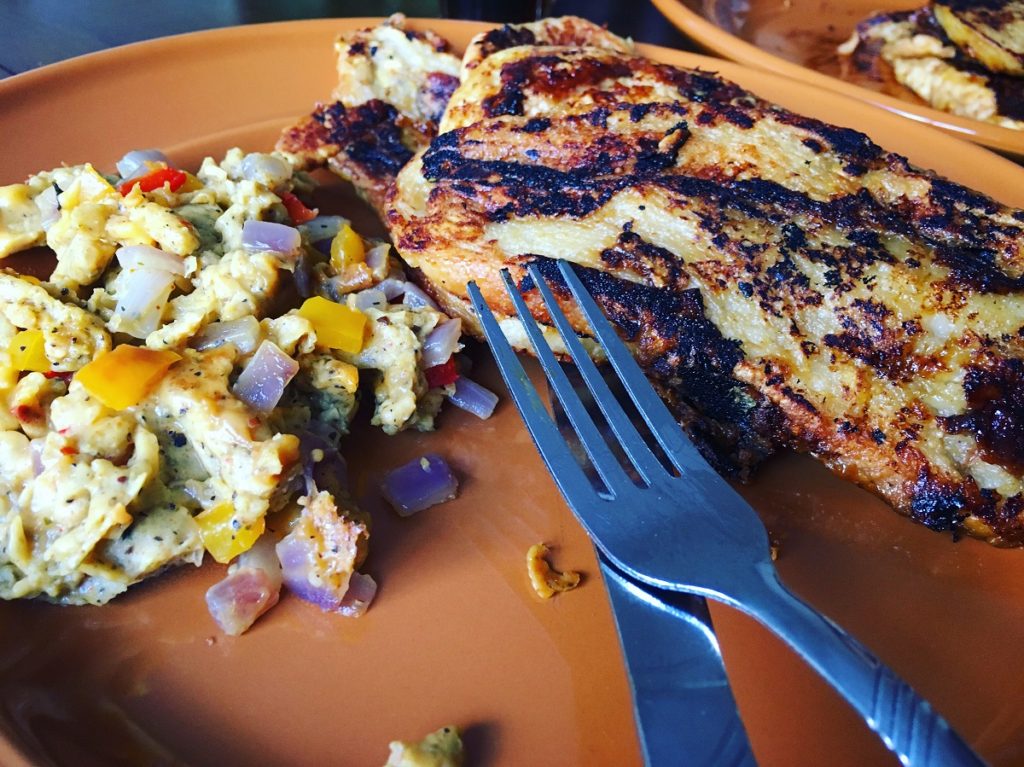 Try these two scrumptious, festive recipes separately or together for a breakfast worth celebrating!
EggNog French Toast with Vegan Scrambled Eggs
Yields 6 servings.
Ingredients
French Toast
1 loaf of bread
5-7 tablespoons Follow Your Heart's VeganEgg
2 ½ cups ice cold vegan "eggnog" (I used So Delicious' Holiday Nog)
½ cup brown sugar
1 teaspoon cinnamon
1 teaspoon nutmeg
1 teaspoon vanilla extract
Scrambled Eggs
1 teaspoon vegan butter (enough to lightly oil pan)
2 level tablespoons Follow Your Heart's VeganEgg
½ cup ice cold water
Directions
French Toast
Slice the bread and lay it out on a glass baking pan. In a large bowl mix the VeganEgg with the cold eggnog and whisk together to remove any clumps. Add the rest of the ingredients, combine, then pour over the bread. Cover the tray and store in the fridge overnight. Rotate the slices midway during storage time to ensure an even coat.
When ready, remove and cook in a pan over medium heat. Serve hot, top with syrup, and powdered sugar as desired.
Scrambled Eggs
Melt vegan butter in a pre-heated medium-sized skillet set to medium-high heat.
Whisk or blend "egg" ingredients until smooth.
Pour mixture into skillet ("egg" should sizzle in pan) and immediately begin to scramble.
Scramble frequently and evenly with a spatula until eggs are firm.
VeganEgg takes longer to cook than regular eggs—Follow Your Heart recommends 6-8 minutes or until fully cooked.
Recipe Variations
To make the scrambled eggs extra tasty, try dicing a few of your favorite spices, onions, and bell peppers—add the veggies and spices as the scramble firms.
The Eggnog French Toast recipe is an original of Gabrielle St. Claire at Eat Drink Shrink.
The scrambled egg directions are the original for Follow Your Heart's VeganEgg.