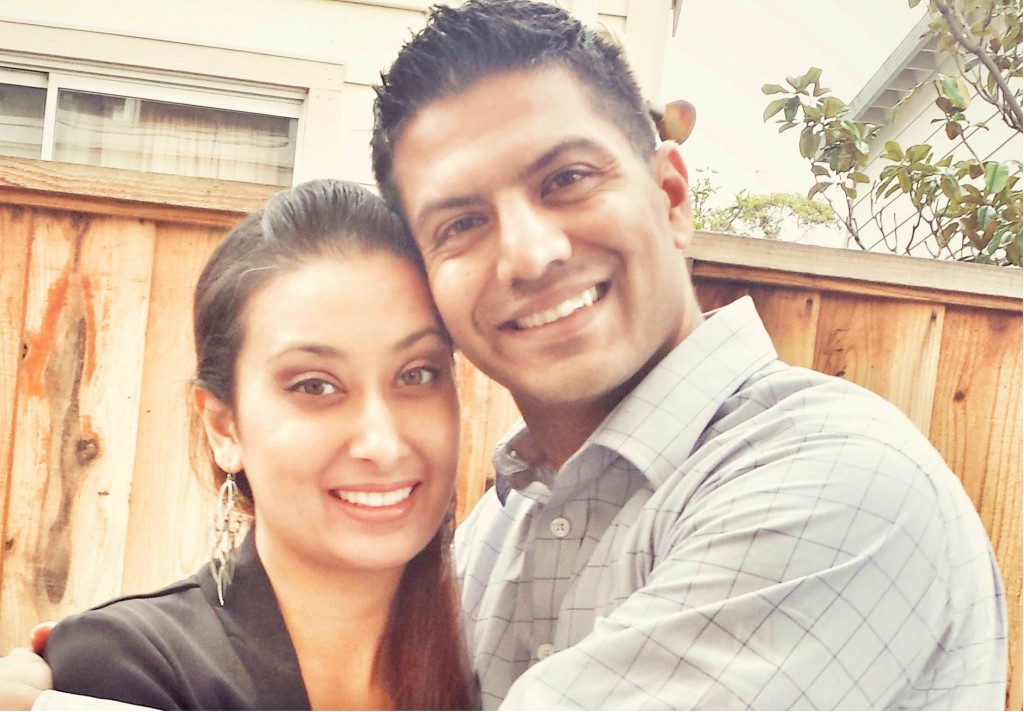 Welcome to another edition of our Supporter Spotlight posts!
Keyur and Shilpa Shah are vegan business owners who do so much for animals, including support Vegan Outreach's grassroots activism around the world. Meet the Shahs!
Tell us about yourselves, Keyur and Shilpa.
We are an energetic family of five! A perfect weekend would include a morning walk with the kids and our rescue dog, some Frisbee football in the afternoon, and hosting friends and family for dinner in the evening.
Share with us the story of your "vegan journeys."
It all started with the saying "Live and let live." That philosophy stuck with us, and we realized we couldn't make another being suffer for our benefit. Once we let go of the thought that we were giving up our favorite foods, it was super easy to adjust our diets. We started thinking of it more as a choice to try new foods, and we actually began to eat more variety than ever before. To be perfectly honest, the first 2 years were difficult. It felt like withdrawal, it felt like we didn't fit in. But then we began to feel confident in our choices and didn't impose ourselves on others. That's when we became more accepted while also being a positive influence in many others' decisions to take the same journey! Here we are 9 years later…man does time fly!
People always mention how ironic it is that animals were never really Keyur's thing. He never liked the idea of a pet, or fur around the house. But something about the process of breeding, killing, and eating them was very hurtful to him. So even though animals aren't cute and cuddly in Keyur's eyes, suffering for any being can't be justified. Animals do deserve the same chance at life we do.
Shilpa's always had a connection with animals. She's loved the idea to care for one but felt sad with the idea of breeding. We took a dog off death row and he's been a joy to have!
Tell us about your vegan-owned business!
We were married in 2002 on a tight budget, so we hand made our invitations. We got so many inquiries of where we purchased them that we decided to open our own online business, www.paperandmore.com. We focus on high quality, budget friendly specialty papers, pocket cards, envelopes, and accessories. We personally take care of our customers from start to finish. We're excited to now offer print services too.
We take pride in the fact that we fill orders quickly while also providing each customer individual attention. We work together with our customers as a team to create exactly what they are looking for to make their special day a classy event!
How did you first get involved with Vegan Outreach?
We ran across Jack Norris hosting a booth at a Veg Fest in 2007. We were new to vegan eating and were looking into financially supporting animals. VO's booklets popped out to us and we loved the idea of printing these leaflets and handing them out to students…best idea ever! Since then we've been close friends with Jack and Team VO!

You've supported VO for years. What inspires this?
Just the simpleness…the honesty, the compassion, the collaboration. No job is too small for even the President of VO. They have it worked out to where it all just makes good, honest sense. We know our hard earned money is going straight to helping the animals.
What advice would you give to someone reading this who is considering adopting a vegan diet?
Believe in yourself. Remind yourself the reasons you thought to explore this road. Be kind and forgiving to yourself. And most of all, have fun, enjoy all the new foods, and meet more like minded people!
Finally, share with us your absolute favorite meal.
Hmm…goodness, we can't choose just one! We always have to toss a coin on deciding to go eat falafel or Thai food.
Thank you, Keyur and Shilpa Shah, for all you do for animals!