By Stacy Shepanek, South Carolina Outreach Coordinator and Communications Designer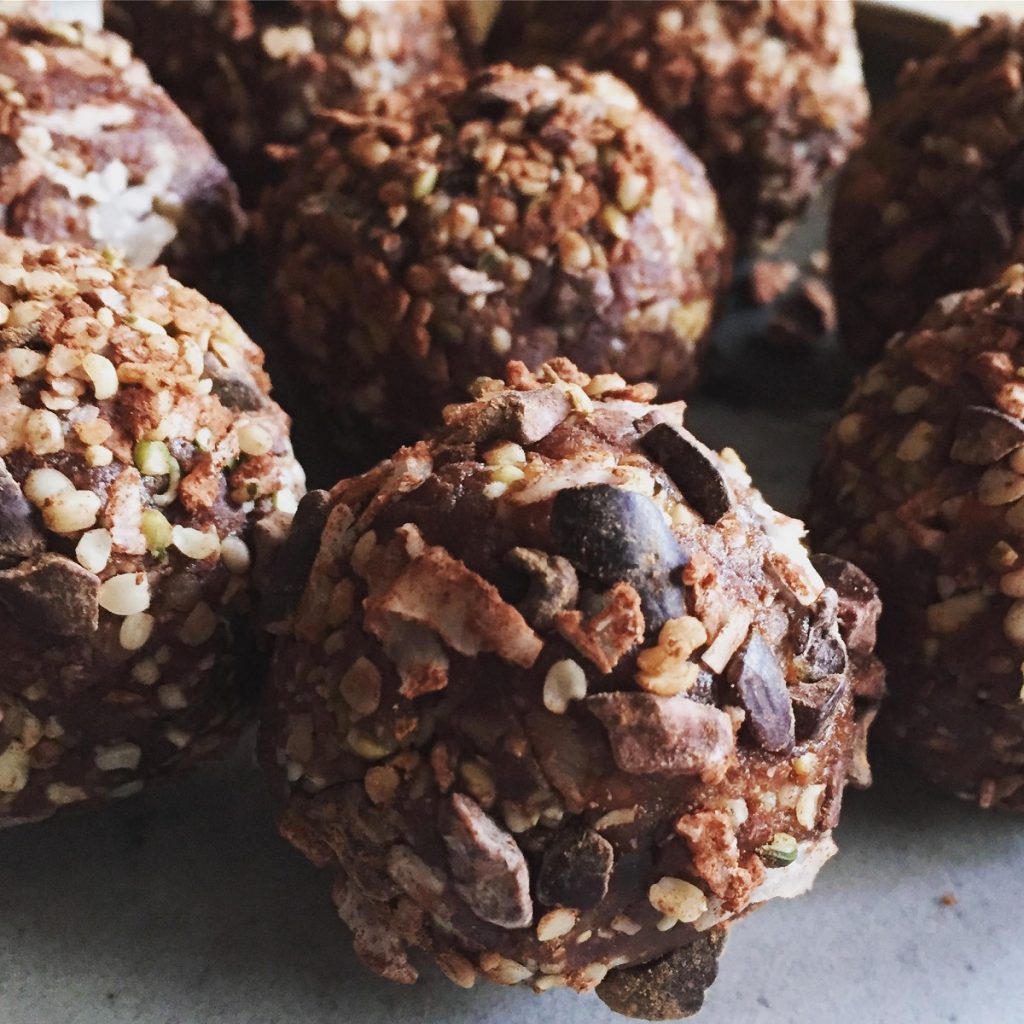 I kid you not—these Cacao Bites taste like brownies! They're delicious and easy to make!
Tastes Like Brownies Cacao Date Bites
Yields 8-10 Bites.
Ingredients
    Bites
7-8 Medjool dates—if they are not soft, soak them in warm water for 90 seconds
1 scraped vanilla bean or 1 teaspoon of vanilla extract
1 tablespoon cacao powder
¾ cup raw walnut pieces
¾ cup raw cashew pieces
¼ cup unsweetened coconut shreds
1 tablespoon hemp seeds
Toppings
Unsweetened coconut shreds
Cacao powder
Cacao nibs
Hemp seeds
Directions
Combine all bite ingredients except the Medjool dates in a food processor. Pulse until all of the ingredients are finely chopped and blended.
Add the dates and process until the mixture is blended and sticks together.
Scoop out a large spoonful and roll between your hands to create evenly-sized balls.
When all the balls have been rolled, mix the topping ingredients together on a plate and roll the bites in the mixture until evenly coated.
Chill for 15 minutes, serve and enjoy.